Bose Launches QuietComfort Headphones, Earbuds and Soundbar
Bose Launches QuietComfort Headphones, Earbuds and Soundbar in the Philippines
Bose recently launched its newest lineup of personal audio products in the Philippines. The event was held at The Fun Rooftop in Makati, where we as guests were able to us the headphones in person.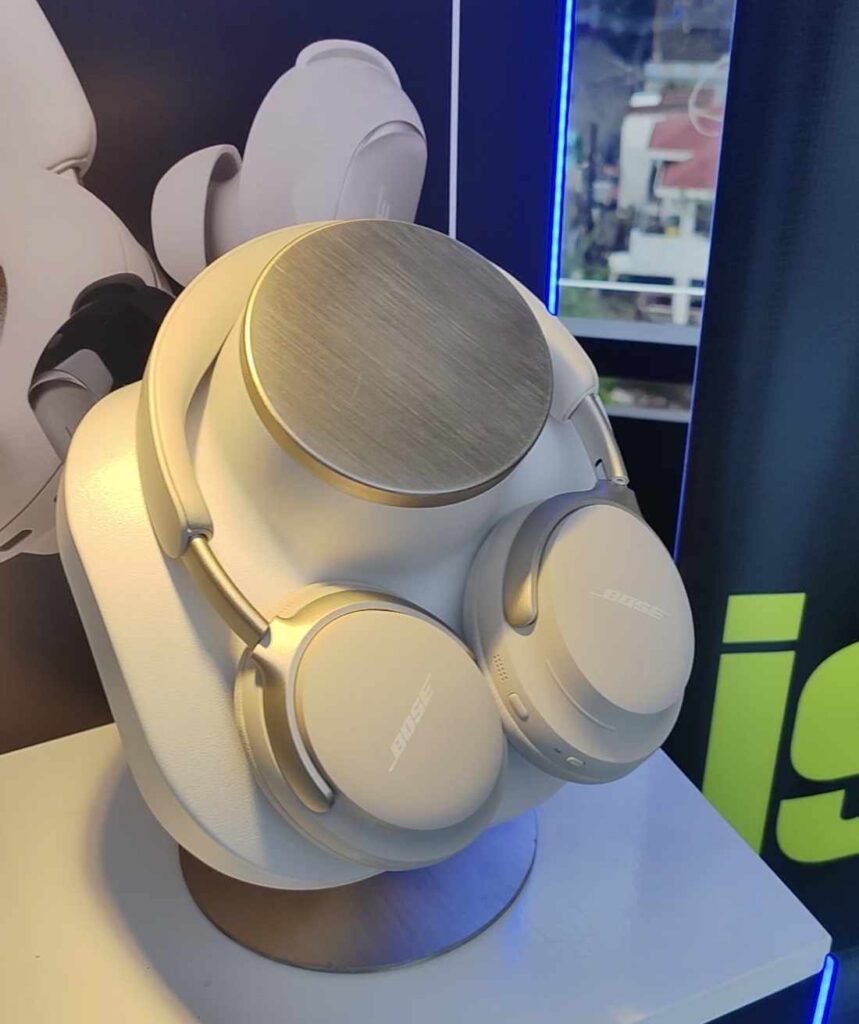 Bose QuietComfort Ultra
The Bose QuietComfort Ultra is the flagship product of the new lineup, featuring over-ear design, improved noise cancellation, clear call quality, and immersive audio. The headphones are made out of a combination of plastic, aluminum, and protein leather, making them comfortable to wear for long hours of listening. Battery life is rated at up to 24 hours, and recharging to full via its USB-C port will take 3 hours.
Bose QuietComfort Headphones
The Bose QuietComfort Headphones deliver the same class-leading noise cancellation and comfort, minus the immersive audio feature. For calls, it uses an audio cable with an in-line microphone, and also delivers up to 24 hours of uptime in a single charge. Like its more premium sibling, you can also customize the sound to your liking using the Bose Music App with its adjustable equalizer.
Bose QuietComfort Ultra Earbuds
The Bose QuietComfort Ultra Earbuds offers a refreshed design that now includes a sort of metallic section that gives a contrast to the rest of the earbuds. The case design remains the same, with a dedicated pairing button and a USB-C port.
While Bose says that this uses the same drivers as the Earbuds II, the improvement comes in its ANC, which was already great to start with. As with the Earbuds II, these also analyze the unique shape of your ears, and adapt to deliver the most optimal sound quality.
They're very comfortable to wear as well, thanks to the umbrella-shaped ear tips that are super soft but can deliver a really good seal.
As with its over ear model, these also feature immersive audio using the Bose Music app, and offers up to 6 hours of battery life in a single charge. These also boast an IPX4 rating.
Bose Smart Ultra Soundbar
The Bose Smart Ultra Soundbar offers an immersive listening experience with Dolby Atmos and TrueSpace. It also features an A.I-assisted Dialogue Mode that balances voice and surround sound, so you can hear what's being said with exceptional clarity.
You can use Bose SimpleSync to listen to content using select Bose headphones and Bluetooth speakers. It uses Bose Voice4Video technology that allows you to control connected devices with voice input, and also supports Wi-Fi, Bluetooth, Apple AirPlay 2, Spotify Connect, and Chromecast.
Pricing and Availability
The Bose QuietComfort Ultra is priced at PHP 27,900, while the QuietComfort Headphones retails for PHP 22,990. The QuietComfort Ultra Earbuds costs PHP 19,500, and the Smart Ultra Soundbar will set you back PHP 65,000.
The new products are available at Bose stores and online.