Heroism in the Everyday: Gilren Bajado, the Outstanding Security Guard of the Year
Heroism in the Everyday: Gilren Bajado, the Outstanding Security Guard of the Year
In a world where honesty and integrity are often overlooked, the story of Gilren Bajado, a lady security guard at SM Cinema, SM City Marikina, is a refreshing reminder that good people still exist.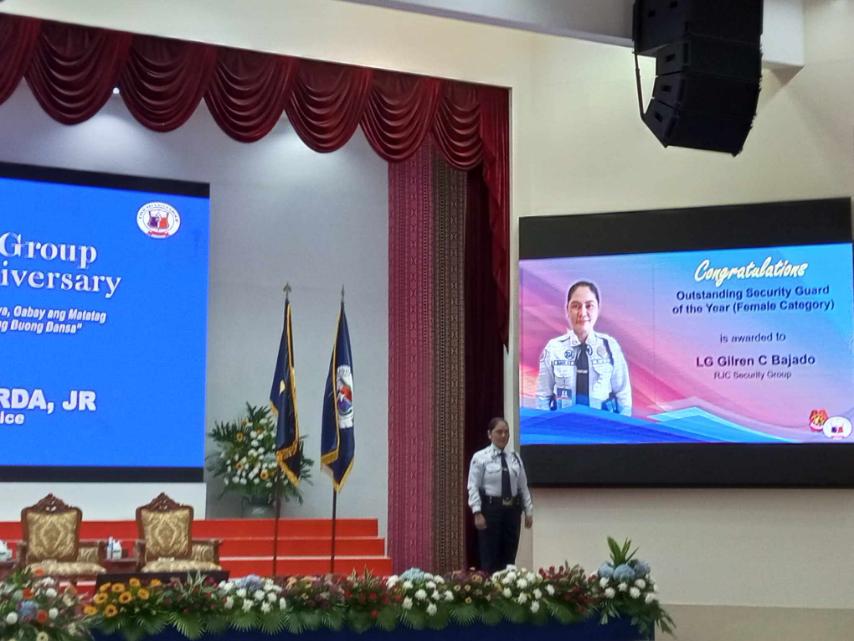 On August 3, 2023, while performing her clearing duties, Bajado discovered a lost black pouch containing 64,800 pesos, along with ATM cards and assorted ID cards belonging to Mr. Starsky D. Paunan, a 44-year-old staff member of Palarong Pambansa. Without hesitation, she reported the lost pouch to the CRS office, ensuring the safe return of the valuables to their rightful owner.
Bajado's act of honesty and integrity earned her the prestigious recognition of Outstanding Security Guard of the Year at the 43rd Founding Anniversary of the Civil Security Group at Camp Crame. Her achievement is a testament to her strong character and unwavering commitment to her duties.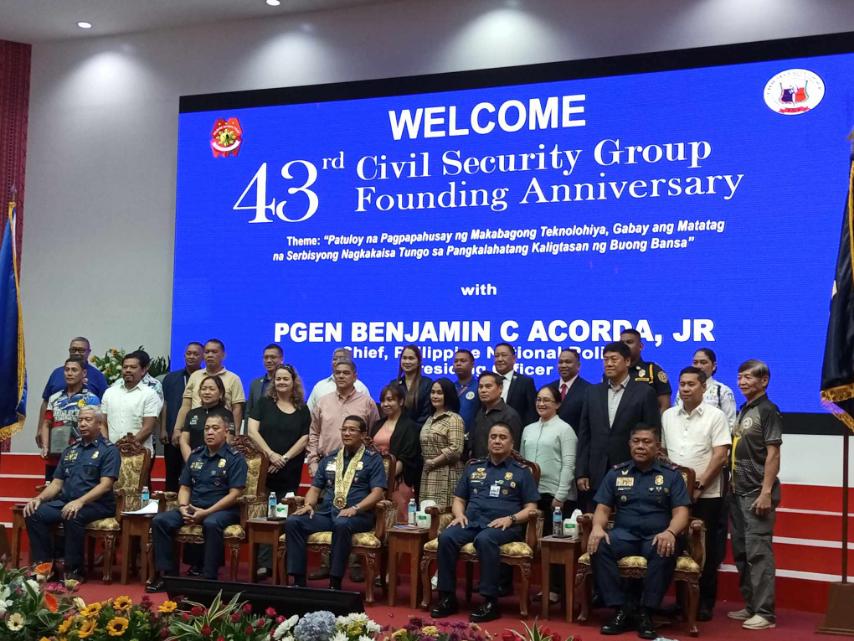 In today's society, it is rare to find people who are willing to go the extra mile, especially when it comes to returning lost items. Bajado's selfless act is a reminder that there are still good people in the world who are willing to help others, even when they have nothing to gain in return.
Her story is also a reminder of the importance of honesty and integrity. In a world where corruption and dishonesty are often prevalent, Bajado's actions stand out as a beacon of hope and inspiration. She is a role model for all of us, and her story is a reminder that we should all strive to be honest and upright individuals, regardless of our circumstances.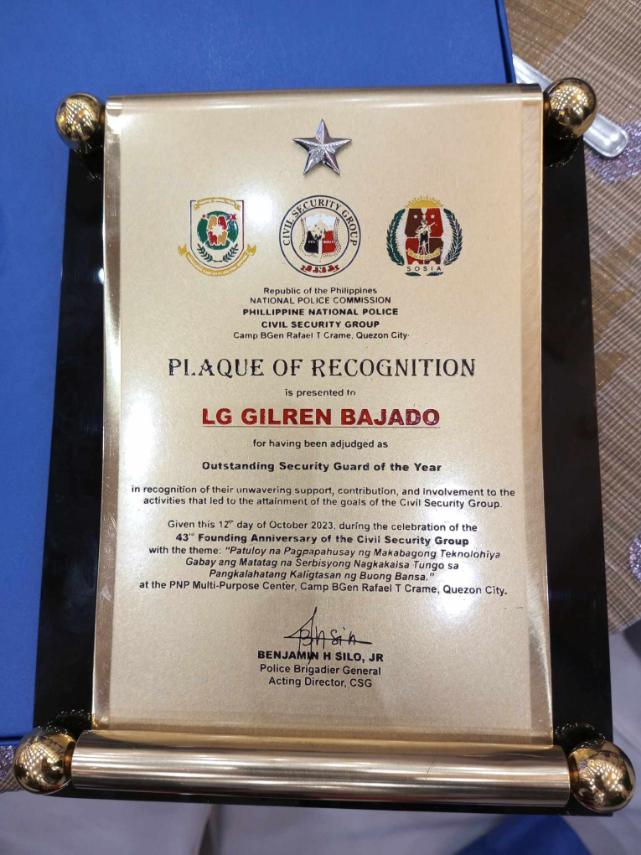 Bajado's recognition as the Outstanding Security Guard of the Year is also a testament to SM Supermalls' commitment to maintaining the highest standards of excellence. The company consistently strives to provide security solutions while ensuring that its employees embody the highest ethical standards.
SM Supermalls deserves to be commended for fostering a culture of honesty and integrity among its employees. Bajado's story is a shining example of the company's commitment to these values.
Gilren Bajado is a true hero. Her act of honesty and integrity has inspired all of us to be better people. She is a role model for all of us, and her story is a reminder that we can all make a difference in the world, even through small acts of kindness and compassion.