Codashop, VALORANT, and GrabFood Partner to Power-Up Gamers with Exclusive Food Vouchers
Codashop, VALORANT, and GrabFood Partner to Power-Up Gamers with Exclusive Food Vouchers
Coda Payments, the world's leading provider of content monetization solutions, has announced a partnership with GrabFood, the leading food delivery service in the Philippines. Through this collaboration, players of Riot Games' VALORANT who top up a certain amount of VALORANT Points (VP) on Codashop from October 14 to 16, 2023 will be rewarded with an exclusive GrabFood voucher, worth up to P100 off on food and drinks.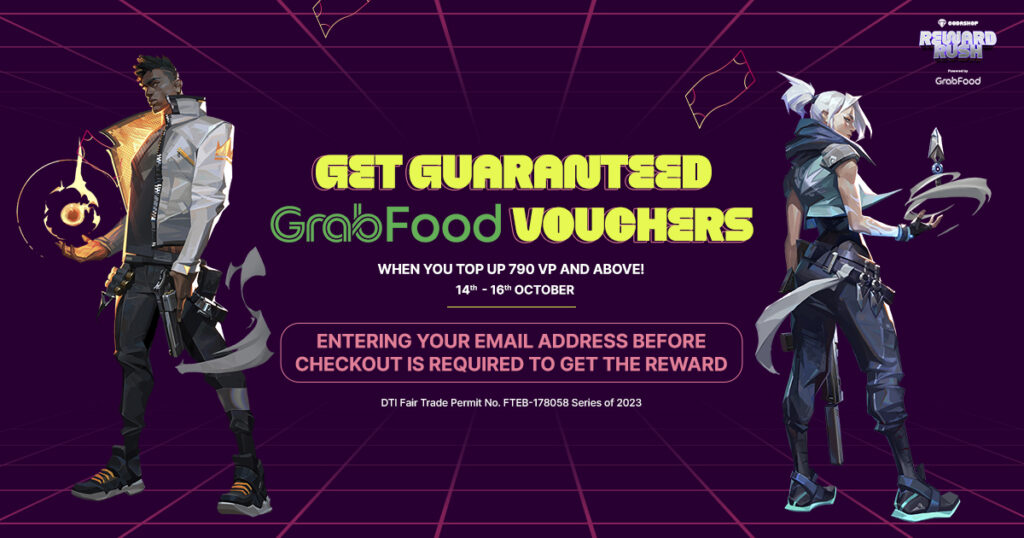 This partnership is a great way for gamers to fuel up and enjoy their favorite meals while they play. With less time spent preparing meals, gamers can focus on ranking up and flexing their skins and skills on the map.
"As avid gamers ourselves, we understand the importance of uninterrupted gameplay," says Heidi Garayblas, Country Director of Coda Payments in the Philippines. "But no one said you can't fuel your body while you're playing. By teaming up with VALORANT and GrabFood, we're ensuring gamers get the best of both worlds."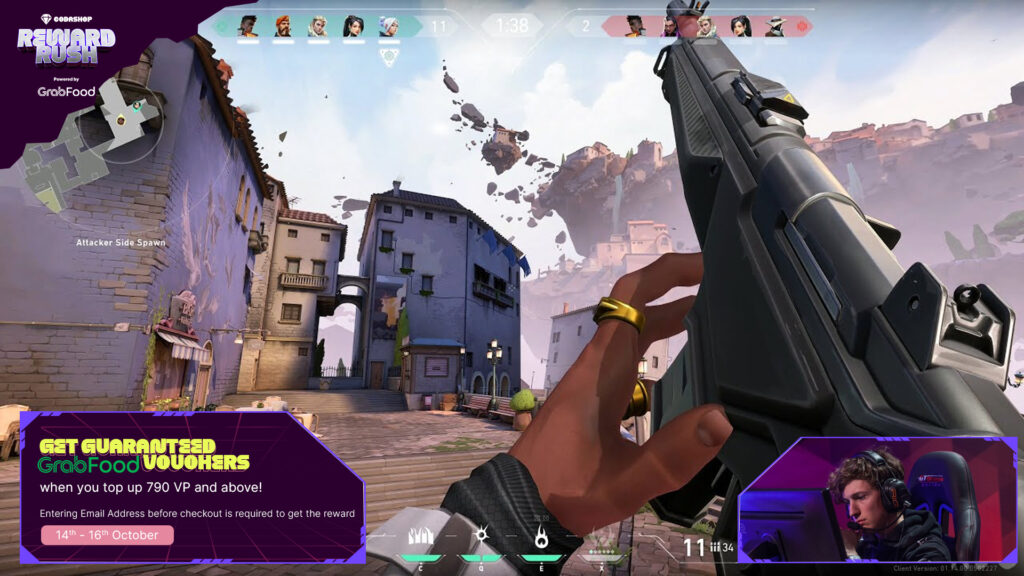 To avail of the GrabFood voucher, simply top up VP on Codashop from October 14 to 16, 2023. The voucher will be sent to your email address after your purchase.
Here are the mechanics of the promo:
The GrabFood voucher can be used for orders with a minimum purchase of P200. It is valid for 30 days from the date of issuance.
To participate in this exciting offer, which runs from October 14 to 16, 2023, follow these steps:
Visit codashop.com and click on 'VALORANT.'
Enter your unique Riot ID.
Select your desired VP amount (promo applies to minimum of 790 VP).
Choose your preferred payment method.
Input your email address where your receipt and, more importantly your GrabFood voucher, will be sent.
Click on 'Buy Now' to complete the transaction and look forward to receiving your GrabFood voucher.
Take note, however, this event lasts only three days, so grab the opportunity as soon as you can!
Make the most out of the weekend and treat yourself with a GrabFood delivery. Top up VP on Codashop now to save on your GrabFood order. For the latest updates and other promotions, like and follow Codashop on Facebook at facebook.com/codashop.ph. Check out GrabFood's Facebook page for more information at facebook.com/GrabFoodPH