TECNO Globally Launches PHANTOM V Flip 5G
TECNO Globally Launches PHANTOM V Flip 5G: Representing Flip in Style and Perfect in Pocket

PHANTOM V Flip 5G is TECNO's first foldable phone and latest flagship device. It is a compact and fashionable flip phone with advanced features that make it perfect for stylish youth.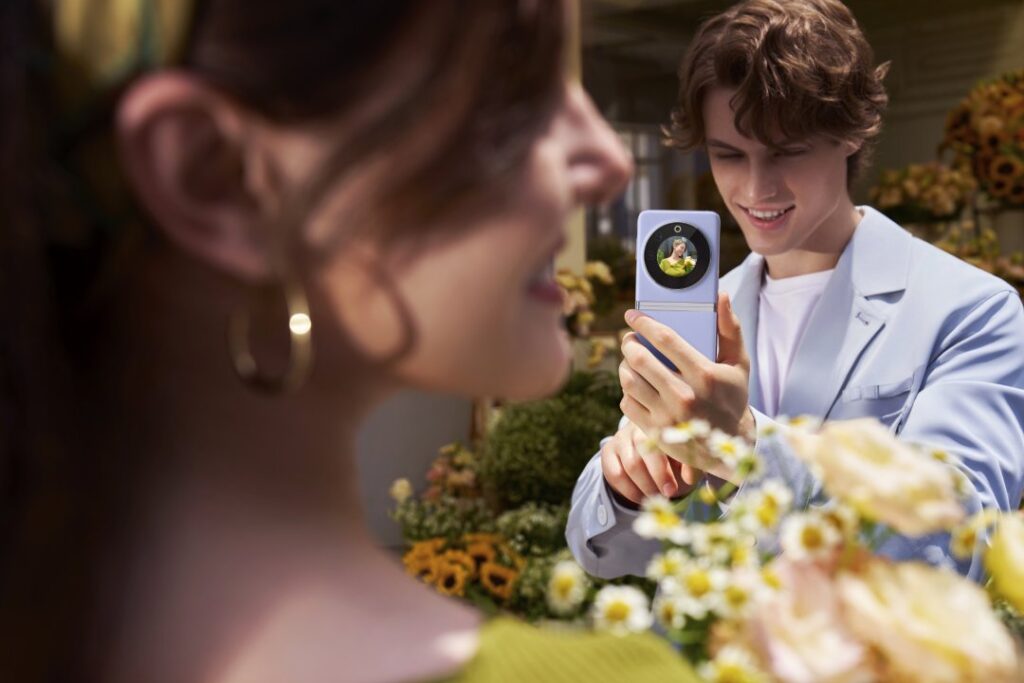 Camera
PHANTOM V Flip 5G has a powerful camera system that can capture stunning photos and videos in any lighting condition. The main camera is a 64MP RGBW Ultra Sensitive Sensor Main Camera with an f/1.7 aperture and 1.6μm (4in1) pixels. It also has a 13MP Ultra-Wide Angle Camera and a 32MP Dual-flash Autofocus Front Camera.
The camera system is powered by TECNO's Dual-camera Fusion technology, which allows users to enlarge and crop ultra wide-angle shots while retaining plenty of detail. The cover screen shows a convenient preview for stunning 64MP RGBW Ultra Sensitive Sensor Main Camera shots.
For selfie lovers, PHANTOM V Flip 5G's 32MP Dual-flash Autofocus Front Camera provides the ultimate solution for low-light selfies. The camera's integrated Micro-slit Dual-flash is the industry's first front-facing flashlight in a flip phone, which is complemented by TECNO's Super Flashlight algorithm to create the ideal lighting with perfect exposure. The camera also utilizes Automatic Eye-focus to achieve more precise subject tracking for greater clarity and detail in selfies and vlogs.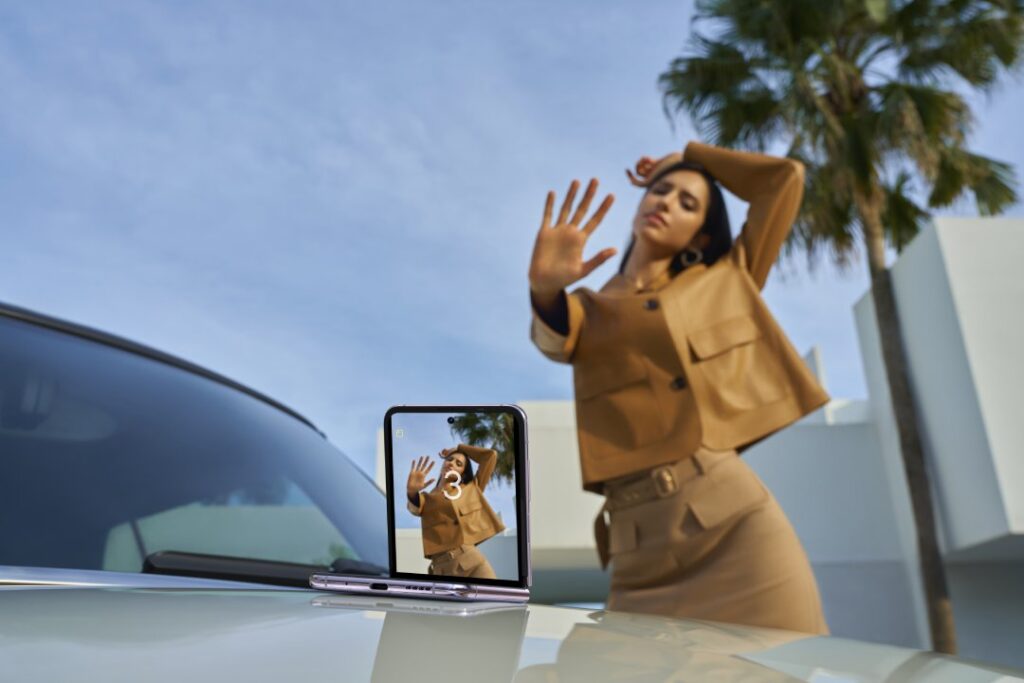 FreeCam System
Thanks to its flip construction, PHANTOM V Flip 5G's opens up a world of shooting possibilities through its advanced FreeCam System. The device lets users elevate their imaginations and capture magic moments in inventive and beautiful images with both front and rear lenses. Stable at any angle from 30-150˚, users can hover the device to shoot better group shots, detailed rear camera selfies, low-angle shots, FreeCam Time-lapses, and more. The strong hovering performance with gesture- and voice-controlled capture lets users enjoy hands-free creativity.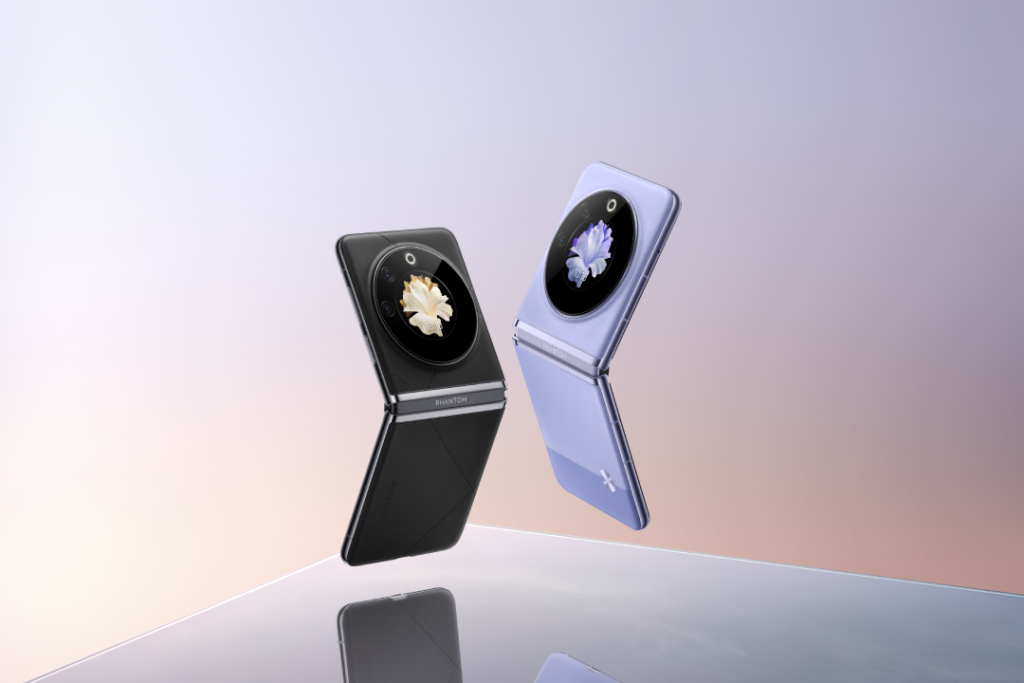 Design
PHANTOM V Flip 5G has a sophisticated and elegant cosmic-inspired aesthetic. When folded, the device's "The Planet" round cover screen catches the eye with its deep black display that reflects the darkness of outer space. Breaking from traditional foldable design language, the "Asteroid Belt-Shaped" camera module is perfectly integrated into the screen, giving the phone a uniquely sleek, sophisticated appearance.
The device's refined look is elevated by its sophisticated colors and materials. For style-minded individuals, PHANTOM V Flip 5G's premium lychee-pattern classic leather adds to its high-end look and feel, being the same material as that used in luxury fashion and top-of-the-range vehicles. PHANTOM V Flip 5G is available in a choice of two stylish colors: Mystic Dawn and Iconic Black.
PHANTOM V Flip 5G also promises to add a new sensory dimension to smartphone technology, with the device soon to be available with a fragranced protective case. The case incorporates fragrant microcapsules into the leather production process, with scent being slowly released by pressure, friction heating, or natural diffusion. The scent can last for over a year under normal usage conditions. Available in a choice of Rose, Sea Shore, or Cologne, it brings greater personalization to technology to reflect outfits, occasions, the weather, and your mood.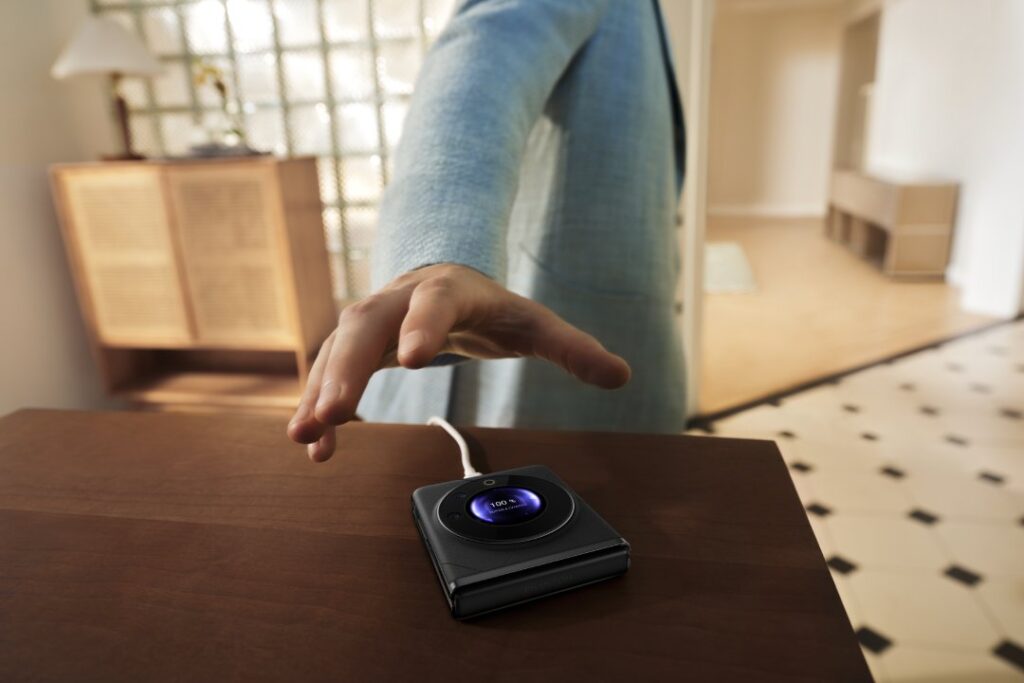 Display
PHANTOM V Flip 5G has a unique "The Planet" Personalized Versatile Cover Screen. The circular, centrally positioned 1.32-inch AMOLED screen has been meticulously designed for easy one-thumb control, with convenient swiping from every angle.
The 352ppi screen lets users create fun displays that work for their own needs, with customizable wallpapers, Tmojis, 3D interactive virtual pets, and more. With just the swipe of a thumb, users can access their camera for easy Swipe Shots, play music, and quickly reply to messages. Making things even easier, the screen features customizable Smart Widgets, including the weather forecast, vitality rings, timer, sound recording, agenda, stopwatch, and alarms, so users don't even need to open their phones to stay up to date.
Besides the cover screen, PHANTOM V Flip 5G flips open to reveal an ultra-big 6.9-inch FHD+ 2640×1080 main screen. The supremely flat, crease-less display delivers a captivating experience thanks to TECNO's self-design drop-shaped hinge and a thinner, lighter screen. Meanwhile, a 10-120Hz LTPO refresh rate and 36