TECNO's iconic CAMON 20 Pro Series receives Gold Award at the prestigious MUSE Design Awards 2023
TECNO's iconic CAMON 20 Pro Series receives Gold Award at the prestigious MUSE Design Awards 2023
CAMON 20 Pro Series' unique three-dimensional deconstructionist design was praised unanimously by the judges
Manila, May 2023
The CAMON 20 Pro Series from cutting-edge technology company TECNO recently earned the Gold Award in Product Design, Telecommunications Category at the esteemed MUSE Design Awards 2023. The judges overwhelmingly applauded the CAMON 20 Pro Series for its industry-first CAMON PUZZLE deconstructionist design, which is known for its innovative stylish design. As TECNO continues to receive recognition from reputable worldwide agencies, the victory highlights the company's expertise in product creation. The legendary, award-winning CAMON 20 Pro Series will soon be available to Filipinos in early June.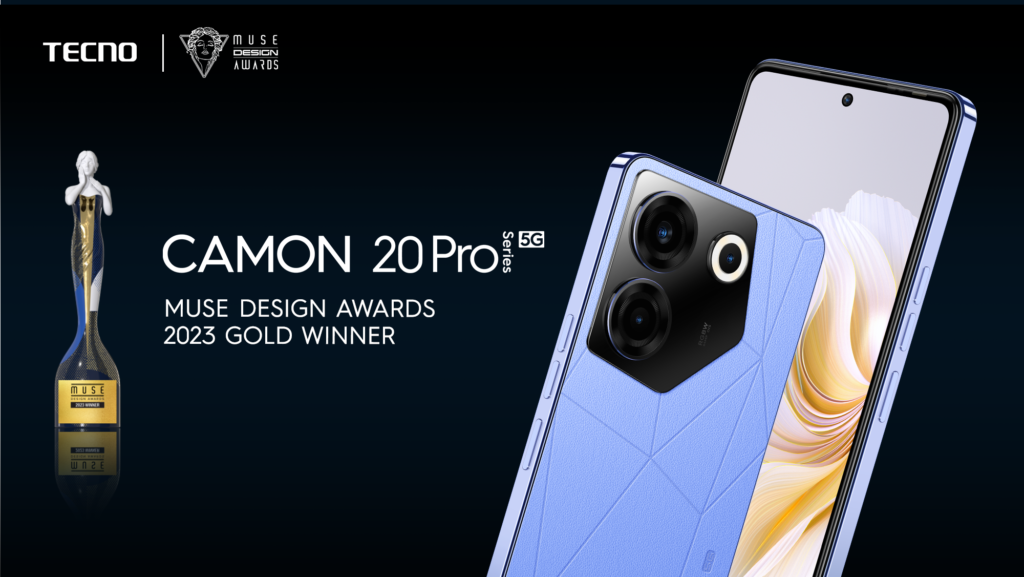 CAMON 20 Pro Series at the Muse Design Awards 2023
The MUSE Design Awards, presented by the International Awards Association (IAA), are one of the most prestigious international honors in the world of design. It is renowned for its strict judging process and high standards. In order to cultivate "design muses" and advance worldwide innovation and design excellence, the awards concentrate on the discovery of artistic beauty and design innovation. The MUSE Design Awards received over 6,300 submissions from nations around the world this year, and a jury panel of 51 professional judges from creative and design-led fields around the world judged them.
"The industries have gone through significant changes throughout the years, yet to have these entrants showcase their ability to adapt and overcome, is certainly surprising and encouraging to our team in IAA," said IAA spokesman Thomas Brandt. "We celebrate good design in all its forms and TECNO CAMON 20 Pro  Series caught our eye with its outstanding attention to detail, superb craftsmanship, and innovative design qualities, making it a worthy winner of our Gold Award."
In order to create the distinctive CAMON PUZZLE design, TECNO combined the aesthetic principles of leading designers and worldwide fashion houses. It was inspired by the deconstructivism genre of postmodern architecture. With the integration of sapphire-grade nanocrystalline ceramic into the design of the device's back cover, TECNO attempts for the first time to engrave with 20 erratic ribs in a three-dimensional luxury lychee-pattern Magic Skin material. The CAMON 20 Pro Series disrupts conventional smartphone design language with its aggressive design philosophy and cutting-edge materials while also enabling its customers to make a fashionable statement.