LG CREATEBOARD ENHANCES THE CLASSROOM EXPERIENCE
LG CREATEBOARD ENHANCES THE CLASSROOM EXPERIENCE
Designed for Digitalized Educational Environments, LG's Interactive Display Solutions Offer Customized Features that Make Learning Engaging and Management Simple
Models 86TR3DK, 75TR3DK, 65TR3DK, and 55TR3DK of the LG CreateBoard family of digital whiteboard solutions have been made available for use in educational settings, according to LG Electronics (LG). The 40-point1 multi-touch LG CreateBoard is perfect for digital schools and offers a smooth, dynamic writing and drawing experience. Additionally, it provides remote management with an intuitive cloud-based solution and seamless cooperation with specialized digital learning tools.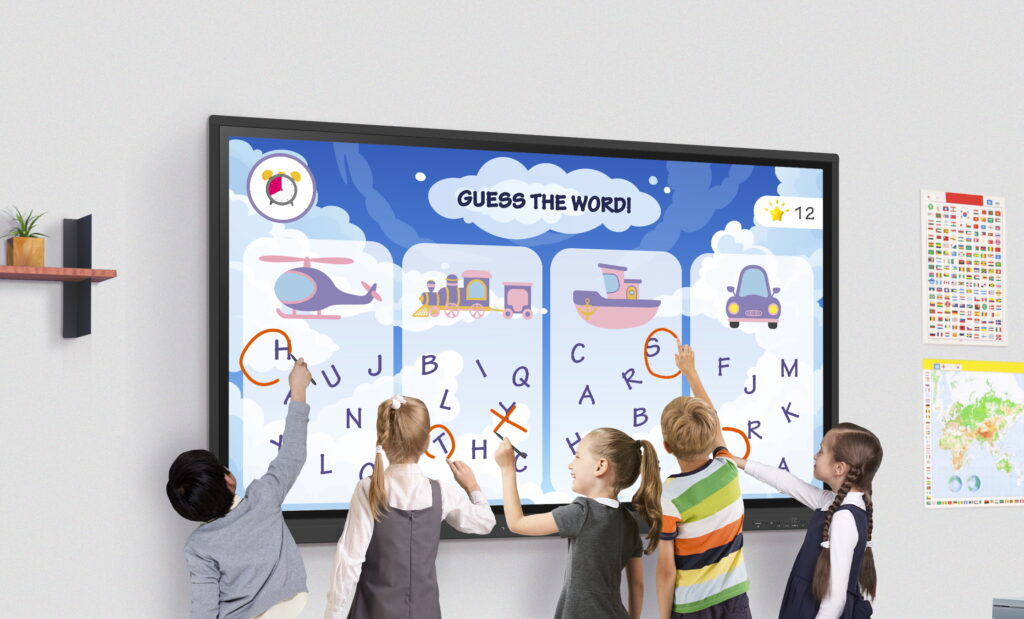 All of the most recent LG CreateBoard models feature a 3,840 x 2,160 (UHD) resolution display with 40-point multi-touch technology, which was created to fulfill the digital learning needs of today's students and teachers. The adaptable, modern products encourage enjoyable, interactive learning experiences and are perfect for educational games, group projects, and many other things.
QR access and Smart Viewing are just two of the numerous practical benefits LG's new classroom displays provide for teachers. With QR verification, teachers can instantly share lesson materials with students without printing them out by accessing their own Google Drive and Microsoft OneDrive on LG CreateBoard. In the meantime, the Smart Viewing feature enables the simultaneous display of two or more documents, either in separate windows or picture-in-picture mode3. This feature enables students to see numerous papers, videos, or other resources at once, which aids in their understanding of instructions and course material.
LG CreateBoard solutions are appropriate for digitalized learning environments and include the LG CreateBoard Lab application, which provides a number of writing tools that can increase student engagement. The LG CreateBoard Share program, which is available for download, allows for simultaneous wireless screensharing of up to 9 screens on the LG CreateBoard. This makes it simple for students to upload files from their personal devices and view their work with the teacher, providing an opportunity for helpful criticism and idea sharing.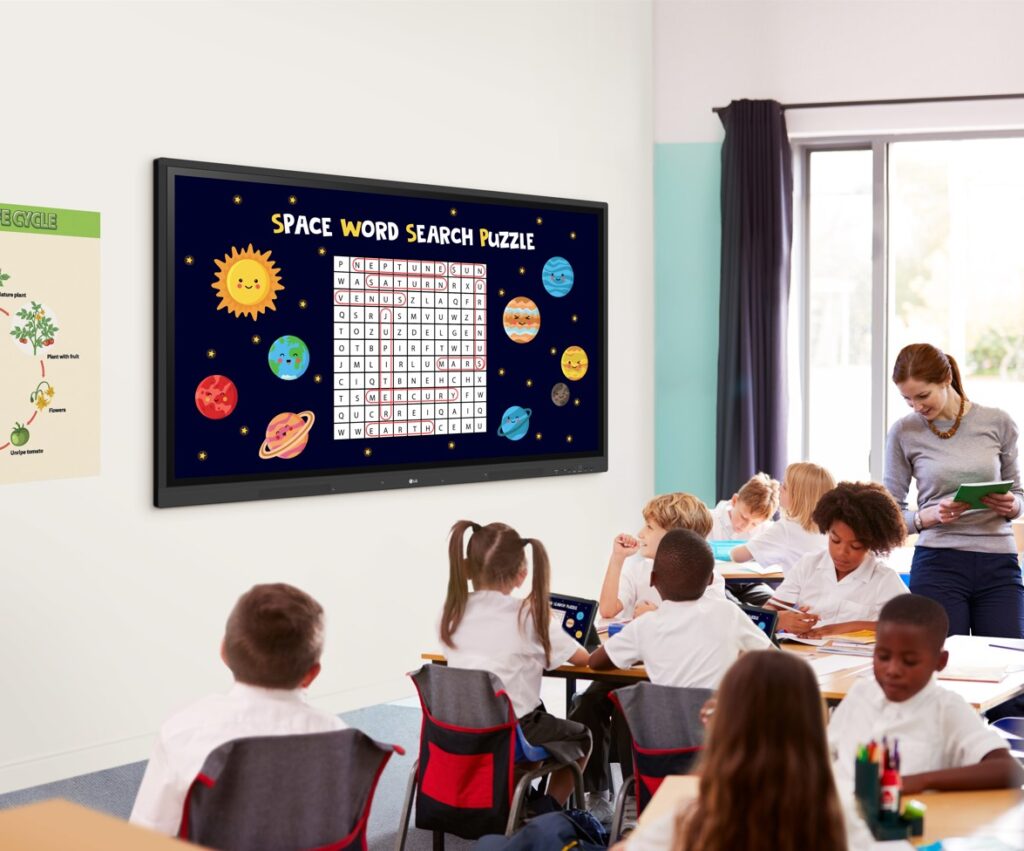 The LG ConnectedCare DMS (Device Management System)2 makes it simple to remotely monitor and manage multiple LG CreateBoard displays. It is a cloud-based device management system created for schools and other learning environments. LG ConnectedCare DMS includes an easy-to-use integrated dashboard that allows IT managers to monitor and remotely control LG CreateBoard displays5 at their educational institutions. They can also use push notifications to notify everyone about forthcoming school events or send alerts to LG CreateBoard to inform students and teachers of messages.
"LG CreateBoard offers educational professionals and students an engaging, interactive experience and is well suited to today's digital learning environments and methods," said Paik Ki-mun, senior vice president and head of the Information Display business unit of LG Electronics Business Solutions Company. "Leveraging our exceptional display technologies, we will continue to deliver cutting-edge solutions that cater to the evolving needs of the education sector."
For more information about LG CreateBoard, visit LG.com. Also follow @LGPhilippines on Facebook and @LGPhilippines on Instagram, Tiktok and Youtube. LG products are available in all authorized dealers nationwide both in-store and online. Visit lg.com/ph for a complete list of our retail partners. You can also visit LG's Official Flagship Stores in Lazada and Shopee.
The LG Business Solutions Company is a trusted partner offering innovative products and solutions for diverse industries worldwide. With a portfolio of unique offerings ranging from industry-leading Commercial TVs, LED Signage, and IT Monitors, LG is a respected name among customers around the world all designed to maximize work efficiency and return strong value to customers. For more on LG's Business Solutions, visit www.LG.com/b2b.