Puregold Opens TikTok Shop
Puregold Opens TikTok Shop
In a bid to make grocery shopping easier and more fun for digital natives, Philippine retailer Puregold is proud to announce that customers and TikTokers can now 'add to cart' household essentials via Puregold's TikTok Shop.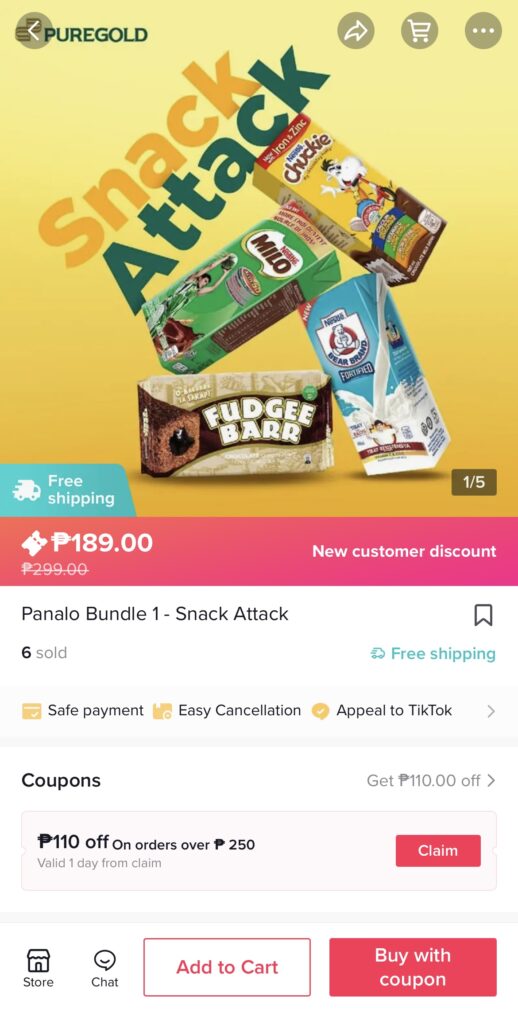 Puregold opened a shop in the wildly popular video-sharing platform TikTok, becoming the first Filipino retailer to use the popular platform's e-commerce feature. It initially offered curated groceries to consumers, which include exclusive and affordable product bundles that range from snack packs and personal care kits to pantry essentials.
Vincent Co, President of Puregold Price Club Inc., explains the company's latest incursion into the digital space. "Every business needs to adapt to the times in order to better serve its customers," he says, referring to Puregold's increasing mobile-phone-wielding customers who have become increasingly active in social media.
"Most of these netizens are followers and contributors of TikTok, source of legions of fun videos. Thus, we go where they are and give them access to what they need," Vincent affirms.
To avail of the offerings in Puregold's TikTok Shop, netizens may follow the official @puregoldph TikTok account and click on the shopping tab. From there, customers can browse through the available items and do their shopping right on the TikTok app.
"TikTok's suite of commerce solutions are designed to help brands maxi
mize market engagement, reach more customers, and drive brand growth and sales directly on TikTok," said Paolo David, TikTok Philippines Head of Brand Partnership. "Building engaging consumer experiences that make shopping exciting and entertaining has become increasingly important in building authentic connections, and we are excited to see Puregold grow their community on TikTok."
Vincent Co expressed great optimism for this newest digital initiative. "We have used our TikTok account to share stories, to entertain, and to inspire," he says. "Now, we are bolstering it as another vital customer touchpoint for selling.