ZTE Releases New G5 Series Servers To Boost Digital Economy
ZTE Releases New G5 Series Servers To Boost Digital Economy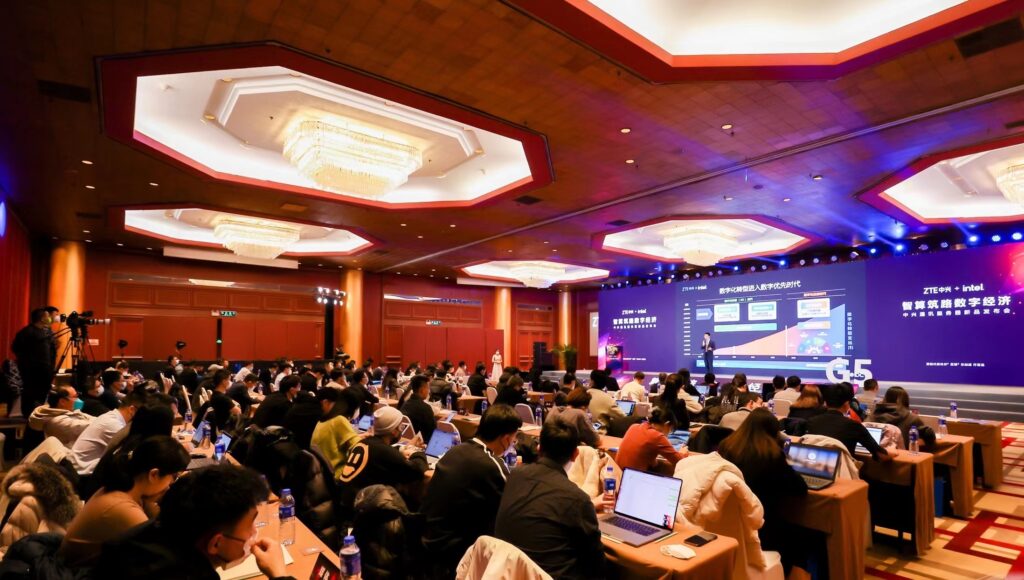 The fourth-generation Intel® Xeon® Scalable Processor (Sapphire Rapids)-based G5 series servers were recently introduced by ZTE Corporation, a prominent global provider of information and communication technology solutions, in Beijing.
The 5200 G5 high-density server, the R5300 G5 full-scenario universal server, the R5500 G5 mass storage server, the R6500 G5 heterogeneous computing power server, and the R8500 G5 high-performance server were all introduced by ZTE, a corporation dedicated to advancing the digital economy.
The newest G5 series servers provide heat dissipation with liquid cooling. They have heterogeneous computing power, flexible expansion, high density computing power, mass storage, stability, and reliability, which will give the digital economy more potent computer power as it develops.
Extreme Performance, Powerful Computing Power
The latest Intel® Xeon® fourth-generation scalable processors with up to 120 cores in 2 sockets are used in ZTE's G5-Series servers to support strong computing capacity. The servers include 32 DDR5 memory slots and a high memory bandwidth architecture. Up to 4800MT/s is the maximum rate, and bandwidth efficiency is increased by 50%. The servers support the 300 series of Intel® OptaneTM persistent memory (Crow Pass). The new PCIe 5.0 offers strong hardware acceleration capabilities and a 150% increase in bandwidth.
A built-in 10-20 computing intelligent acceleration engine is part of ZTE's R6500 G5 heterogeneous computing power server. To meet the demands of diverse computing power situations, such as AI and supercomputing, it may flexible schedule various computing power resources to obtain the best combination of computing power, such as CPU + GPU and CPU + GPU + DPU.
The new G5-series servers, meanwhile, support flexible expansion. The R5300 G5 is designed based on hardware modularization and software platforms, which is configured as required to meet differentiated requirements in different application scenarios. For example, the R5300 G5 provides a maximum of forty-one 2.5″ disk positions or twenty 3.5″ disk positions and four 2.5″ disk positions, and provides high-speed I/O interfaces.
Rapid Growth for Digitalized Transformation of Thousands of Industries
Guo Shubo, Deputy General Manager of Server and Storage product line at ZTE, said: "With the rapid development of the digital economy, the computing power scale has also increased rapidly in recent years. ZTE, the fastest growing server manufacturer in China in the past three years has deployed its server and storage products in 40+ countries and regions around the world, covering communications, Internet, finance, power, government, transportation, and other industries."
Mr. Wan Min, ZTE Philippines President, anticipates that the new servers will be a boon for Philippine businesses. "As one of the worldwide leaders in the digital economy, we believe that these new servers will help facilitate and improve the digital transformation of numerous Philippine companies. The powerful G5 servers are reliable, stable, and cost-effective, making it the perfect choice for any industry."