Samsung Brings Calm to the Connected Experience at CES® 2023
Samsung Brings Calm to the Connected Experience at CES® 2023
Samsung outlines strategy and commitment to deliver on the promise of the connected experience and contribute to a more sustainable future
LAS VEGAS, UNITED STATES – Samsung Electronics Co., Ltd. presented its vision for a more tranquil connected world today, utilizing cutting-edge technologies that improve users' lives by offering smarter and more user-friendly interactions. In a joint news conference at CES® 2023, Samsung and its major partners provided specifics on how they intend to create a more connected world while promoting a sustainable future.
Jong-Hee (JH) Han, Vice Chairman, CEO, and Head of the DX (Device eXperience) Division at Samsung Electronics, introduced the company's presence at CES by outlining Samsung's strategy to fulfill the promise of the connected experience across the key touchpoints in our lives – in our homes, cars, and at work – while also working to create a more sustainable future. The company's goal is to calm down our connected world so that technology and innovation may actually enable better, more individualized, and more intuitive experiences. This is the main focus of the strategy that was presented during the press conference. Samsung is concentrating on inventing products that make the routine use of technology more sustainable and on smoothly integrating devices in order to achieve this.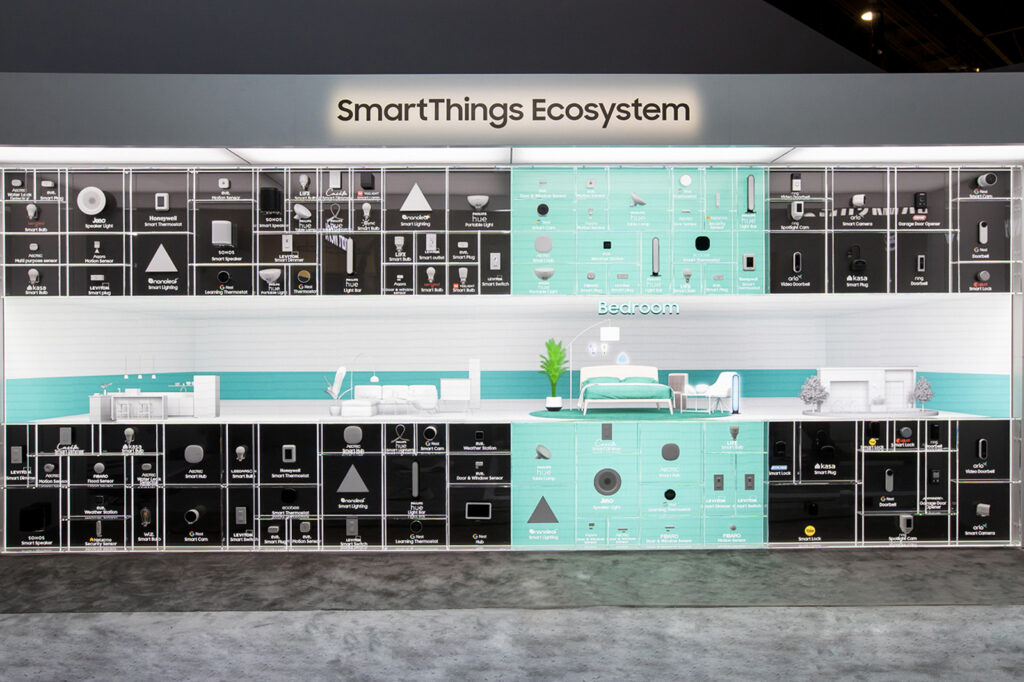 "We recognize our vision is a big one," said CEO JH Han. "It's about solving real challenges today and understanding consumers' future needs and aspirations. It will take time, innovation, and cooperation with partners worldwide. But we are committed to achieving it, and already getting started."
Samsung Incorporates Sustainability at Every Level
Samsung emphasized how it continues to prioritize the environment through a combination of sustainability targets, innovative product design, and strategic collaborations to address the ongoing issues facing our planet. By 2050, all of Samsung's enterprises will have achieved net zero carbon emissions by meeting all of their electrical needs with renewable energy. The DX Division will attain net zero carbon emissions by 2030 and switch to only renewable energy sources by 2027.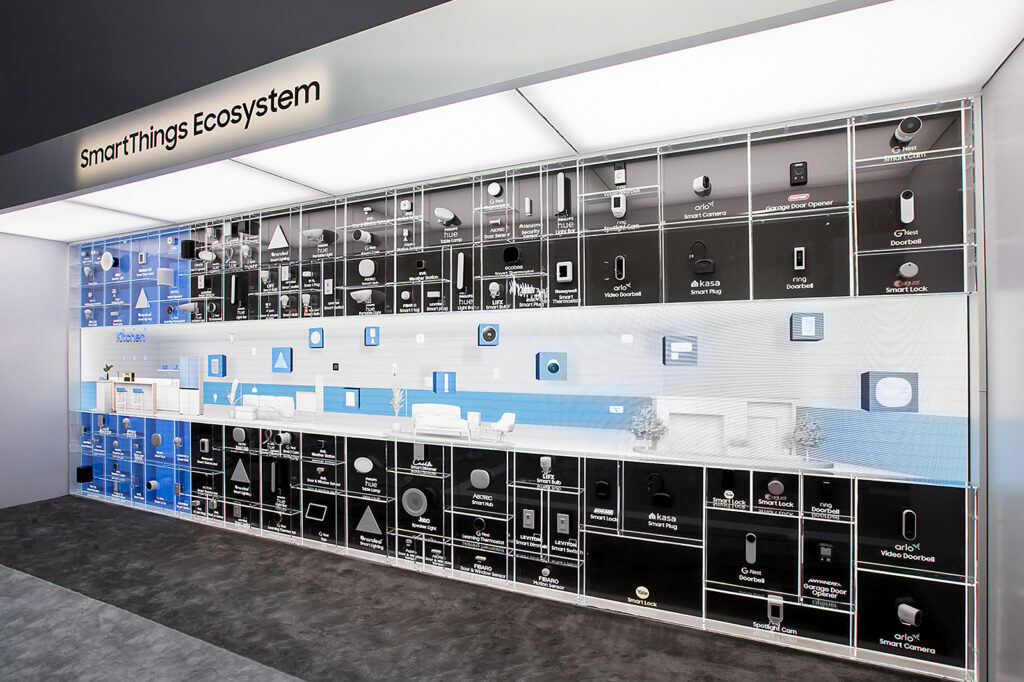 Samsung explained how Everyday Sustainability—incorporating sustainability features into the company's most well-liked products and services—will support the company's sustainability goals and promote a healthier environment. This includes developing more environmentally friendly items with creative material and energy-saving design.
"By building sustainability into the product experience, we, and the many people around the world who use our products, can contribute to a healthier planet," said Inhee Chung, Vice President of Corporate Sustainability Center at Samsung. "As a result, some of our most popular products are now some of our most sustainable."
According to Samsung, many of its TVs and smartphones are made from recycled materials, such as plastic from used finishing nets, and the company's home appliances, memory, and 5G radio network chipsets help users save energy. Additionally, Samsung's connected services, such as SmartThings Energy and AI Energy Mode, aid users in reducing their overall environmental impact by helping them save money and energy.
A Connected Home and Connected Life Built on Convenience
Samsung outlined its strategies for delivering a connected experience both now and in the future. Jaeyeon Jung, Executive Vice President and Head of SmartThings, highlighted during the company's press conference how features like SmartThings Home Monitor and SmartThings Pet Care make the connected experience more convenient by monitoring and sharing alerts for anything out of the ordinary – for people and pets. These services are just a few of the many ways Samsung and the linked platform SmartThings are making a home even smarter, all thanks to the Samsung Smart TV.
A Vision for the Future
Additionally, the business displayed cutting-edge innovations and technology utilizing the most recent artificial intelligence (AI). Better in-home experiences tailored to your space's size and environment are being made possible by experiences provided by spatial AI, such those found in the JetBot AI+.
Relumino Mode, which will be available on some 2023 Samsung Neo QLED 8K and 4K TVs this year and enable content watching for those with vision impairment, was also previewed by Samsung. Relumino Mode emphasizes contours and enhances color and contrast to make content more comprehensible and enjoyable. In addition, Samsung showcased a fresh set of Relumino glasses, which had their CES 2018 premiere as a component of its startup accelerator program C-Lab project, as well as its mobile app to enhance and customise the visual experience across all screens.