Lenovo Legion Gen 7 Play Harder
Lenovo Legion Gen 7 Play Harder
MANILA, PHILIPPINES- People frequently put their professional development ahead of personal delight, yet doing both is beneficial for our health and wellbeing. Most users will want gadgets that provide the creativity, adaptability, and mobility they require to complete daily chores in order to achieve this balance.
The company's flagship gaming line, Lenovo Legion, aims to provide gaming laptops that meet the changing demands of customers. The Lenovo Legion Gen 7 gadgets and IdeaPad Gaming 3i laptop were designed for both personal and professional interests, and they provide unrelenting play and high productivity performance to enable both hard work and harder play.
A good contender for editors
The Legion Gen 7 range is capable of running practically any Windows-compatible editing program, making it ideal for animators, graphic designers, and even video editors. With the Legion Slim 7i's 16-inch WQHD+ Mini LED display or the Legion 5i Pro's 16-inch QHD+ display in 16:10 format with 100% sRGB color gamut, edit pictures and digital artwork without worrying about color fidelity.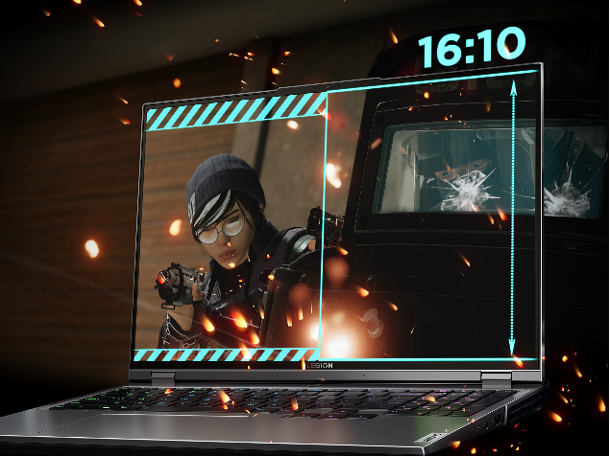 Despite large trackpads being uncommon among gaming laptops, the Legion Slim 7i and Legion 5i Pro both come with the Legion TrueStrike Keyboard, which has soft-landing switches and a 25% larger trackpad.
The trackpad has been improved for outstanding sensitivity and touch motions, making it ideal for on-the-go rapid editing.
Create without limitations
A computer-aided design (CAD) capable gadget is essential for engineers and designers. These programs frequently require a lot of storage, which would slow down your device if it weren't designed to handle the load. You need not worry, since the Legion 5i and Legion 7i offer a strong CPU and all the SSD storage you require for efficient and problem-free operation.
The Legion 5i and Legion 7i laptops come equipped with the most recent Gen4 SSDs, up to 32GB of DDR5 memory, and a 12th Gen Intel Core processor. The most recent NVIDIA® GeForce RTXTM 30 Series Laptop GPU is also included in each of them, making them ideal for demanding applications like ArchiCAD.
Its large 99.99 watt-hour battery and Super Rapid Charge technology, which charges the battery from empty to 70% in just 30 minutes, further demonstrate the Legion 7i's limitless design capabilities.
Produce quality content for any audience
All of the Legion Gen 7 laptops can stream live video without any interruptions in addition to using apps for video editing. For those who want to stream graphically intensive games without having to worry about gameplay quality, the IdeaPad Gaming 3i is the best option. Its potent CPU, ample storage, and 15.6′′ WQHD display screen make it ideal for multitaskers working on numerous projects, and they also facilitate productive software use.
With the improved keyboard intake technology of the IdeaPad Gaming 3i, the laptop is also more thermally efficient, quieter, and cooler, so you won't have to worry about fan noise interfering with your streaming. The controlled CPU consumption gives content producers and gamers who frequently broadcast lengthier material consistent power during recording sessions and streams.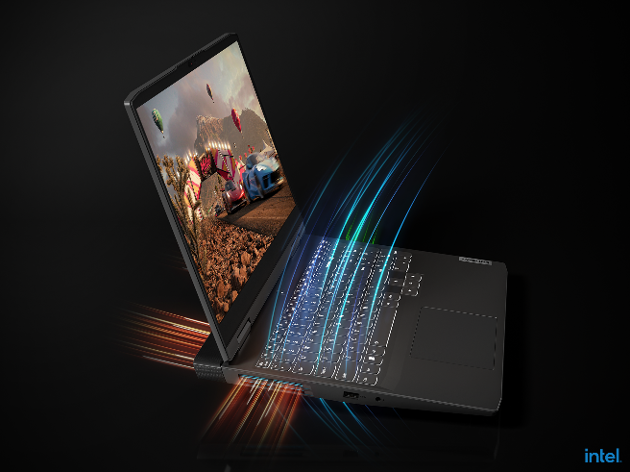 Coming across unexpected obstacles could make it difficult for you to balance work and leisure. Even while accidents do happen, you can be sure that Lenovo has your back with Legion Ultimate Support, the only competitor-available service geared specifically at gamers and available for all Legion devices. Get 24/7 access to professionals who are well-versed in your product and gaming genres to ensure that your equipment is always operating at its top. Additionally, the Legion Gen 7 devices include 3-Year Accidental Damage Protection, which guards against unintentional spills, bumps, drops, structural failures, and even electrical surges. This way, you can always game and create content with confidence.
On the other hand, IdeaPad Gaming devices have a 3-Year Premium Care plan that offers you 24/7 access to experienced technicians that offer thorough support for hardware, peripherals, software, and on-site repair.
Whether you work in engineering, the arts, or professional gaming, the Lenovo Legion Gen 7 lineup has the perfect laptop for you. To achieve the ideal work-life balance, make investments in both your work and your leisure.
Upgrade to the latest Lenovo Legion Gen 7 devices now, available for purchase in all Legion Exclusive Stores, Lenovo Experience Stores, and authorized resellers nationwide. You can also check out online through the Legion Flagship Store on Lazada. For more information, follow @lenovolegionph on Facebook and Instagram or visit legion.lenovo.com.