ESGS 2022 what to expect from the event
ESGS 2022 what to expect from the event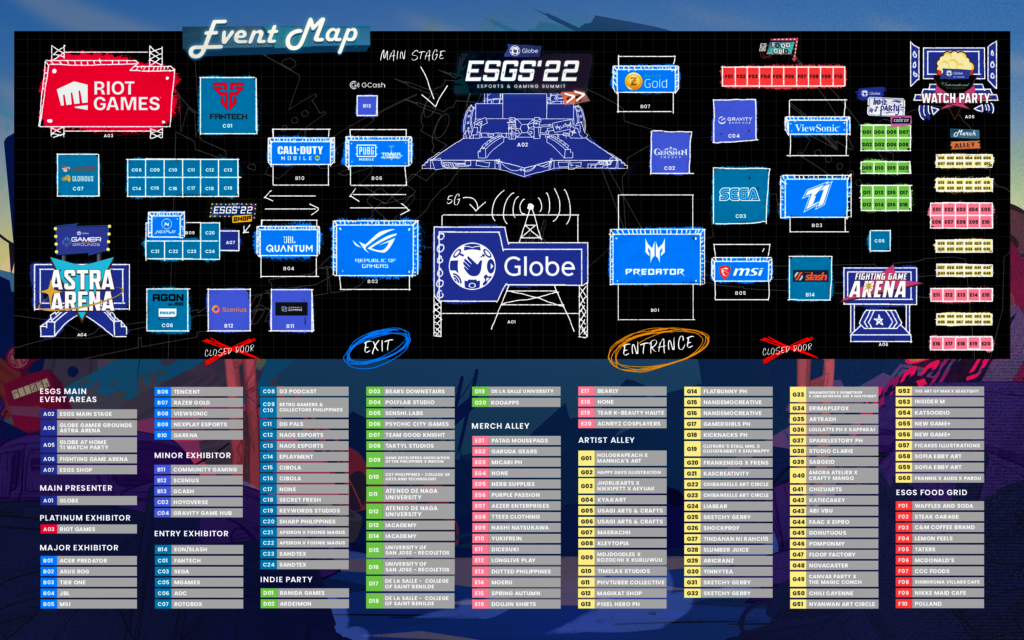 Only one day remains till the Electronic Sports and Gaming Summit (ESGS) at the Manila SMX Convention Center. There will be plenty of surprises, events, merchandise, booths, and loot to select from at the jam-packed three-day premier gaming convention!
What to expect: A variety of gaming communities and con-goers are anticipated to attend the eagerly anticipated event and enjoy the various activities that ESGS has prepared.
#GameWellPlayed with Globe
Globe serving as the primary presenter for ESGS 2022 is definitely a #GameWellPlayed. Astra Arena, ESGS's very own esports stage, is another project that Globe Gamer Grounds is co-presenting in addition to its cooperation with ESGS. Fans and convention attendees can anticipate a lot of events and surprises from Globe during ESGS 2022, along with other gaming promotions.
First PH Gaming Convention Appearance of Riot Games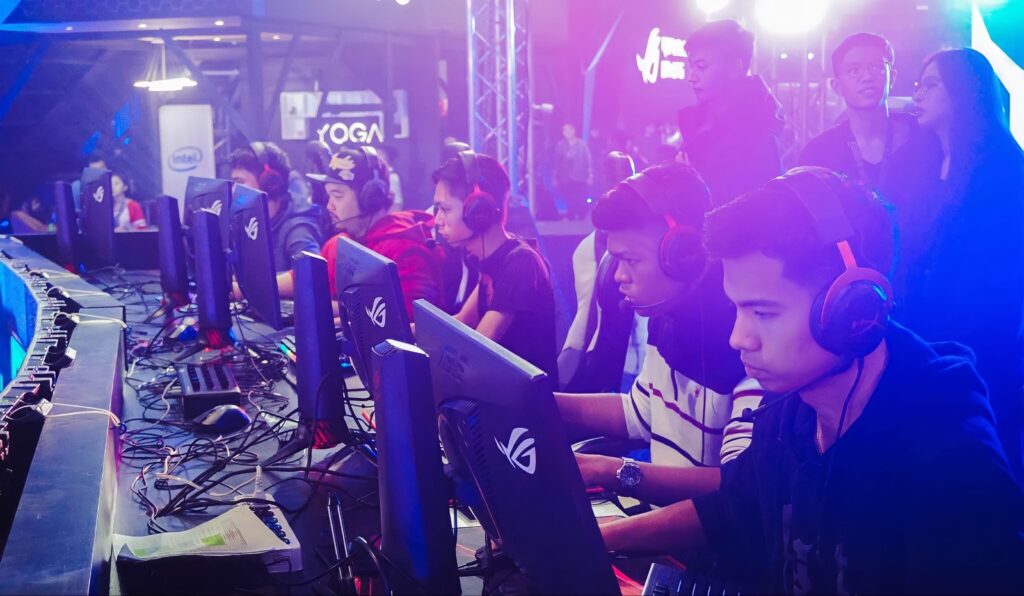 Riot Games pioneered their debut appearance here at ESGS 2022 as its platinum exhibitor, breaking into the Philippine gaming conference market. The Riot Games booth will also host the ESGS 2022 Riot Games Cosplay competition in addition to the events and surprises that will be waiting for the audience and game players there.
Cosplayers will compete to display their abilities and skills as characters from the Runeterra and VALORANT universes. Prizes worth up to P50,000 are up for grabs, plus there are other bonuses like gaming seats.
More exciting activities from sponsors and partners
Over the years, ESGS has featured a variety of brands, providing the most recent and popular gaming trends to its fans and customers. Brands won't miss the frenzy and excitement that ESGS will bring with its ultimate comeback this year, for sure!
Here at ESGS, the ASUS Republic of Gamers are prepared to set the stage once more. The Republic's citizens will have the opportunity to interact with their favorite gaming personalities, play the newest games, compete in high-level tournaments, and take part in awesome activities and rewards at their booth.
Tournaments and Showmatches in Astra Arena
Without tournaments and showmatches, a gaming convention wouldn't be complete. Due to the preparation made by Tier One, Nexplay, Rumble Royale, Tencent, and Garena for guests, as well as tournaments from Gravity Game, exciting and furious showmatches are sure to take place on the Astra Arena stage. The Hub and JBL Quantum are definitely things to keep an eye on.
Fighting Game Arena powered by REV Major
The largest fighting game tournament in the nation to date, REV Major, is returning as a partner of the ESGS Fighting Game Arena (FGA). The FGA will host competitions involving some of the top fighting game franchises, including Tekken 7, Super Smash Bros. Dragon Ball FighterZ, Guilty Gear XRD Ver. 2, Persona 4A, and Ultimate.
The FGA also added a novel twist when it unveiled Pinya Wars, a new fighting game competition where players could choose a side and argue whether they preferred pineapples on their pizza or not (the Italian way!). They will engage in combat on one of the following games: BlazBlue Cros Tag Battle, Guilty Gear Strive, or Tekken 7.
Guests and Gaming Personalities
The ability to interact with their favorite gaming personalities, including hosts, streamers, casters, professional gamers, talents, content creators, cosplayers, and more, will be available to event participants.
Cosplayers Myrtle Sarrosa, Charess, Aryana, Kitz Cua, Vanille Velasquez, the voice of Neon, and well-known gaming and esports broadcasters and casters Alyza Taylor, Lykable, Asurai, Vill, and Blackenblue are just a few of the well-known figures Riot Games will be bringing.
The most recent MPL Season 10 champions, Blacklist International, as well as some of its influencers, Tryke Gutierrez, Ashley Gosiengfiao, PindaPanda, Rojean, Seyrah, Elie Gaming, and a mystery visitor, will attend the event. Tier One also stunned its supporters with this news!
Additionally, Nexplay will send several of their influencers and content producers, like Renejay, H2Wo, Micophobia, Toriyama, and others.
Freebies, giveaways and more!
Without its freebies, ESGS would be incomplete. Visitors and con attendees should keep an eye out for numerous gifts that will be given out as they enter and move around the event. Be sure to organize your bags and stockpile treats!