Samsung Galaxy Z Fold 4 Real World Review
Samsung Galaxy Z Fold 4 Real World Review
We have been using the awesome multi tasking beast of a phone the Samsung Galaxy Z Fold 4. The phone is wonderful piece of engineering brilliance enabling a screen to fold. We were initially invited to the first look experience of the phone earlier in the month. We are very grateful that we were given the chance to be able to put the phone through its' paces and have a real hands on expereince.
Summary
The Qualcomm Snapdragon 8+ Gen 1 processor has been added to the Z Fold 4, which still has the same 12GB of LPDDR5 RAM as its predecessor.
The Z Fold 4 now essentially uses the Samsung Galaxy S22's camera setup, which has improved specifications for the wide and ultra wide cameras as well as a telephoto shooter with a 3X optical zoom rather than a 2X optical zoom.
Even though 4400 mAh might not seem like plenty for such a huge phone, we'll discuss that more.
Last but not least, although it is not immediately apparent from the specifications, the aspect ratio of the folding display has been slightly altered.
What's under the Screen?
Before we unfurl this beast, let's start with the smaller outside display (often known as the "cover display"). We feature a big 6.2-inch dynamic AMOLED screen with a refresh rate of up to 120Hz. What does that mean exactly? It shows that Samsung didn't cut corners on the outside display, which is incredibly smooth and has AMOLED technology for deep blacks, brilliant colors, and an overall gorgeous user experience.
Basically anything you wouldn't bother unfolding the phone for, such as returning calls, responding to texts, and surfing social networking apps. Even if the display is still quite tall and not very wide, I wouldn't describe it as crowded. It's not difficult to use the on-screen keyboard, and once more, it's big enough for most things you could want to complete without really unfolding the Z Fold 4. But for me with rather fat fingers I misspelled a lot of words.
But now let's do just that, unfold it, and show off its stunning, enormous 7.6-inch flexible display. Once again dynamic AMOLED, 120Hz-capable, and stunning. It is a complete joy to watch YouTube videos and movies, play games, navigate through social media apps, or browse the web on this display. How fantastic it is to remove a phone from your pocket and go-go-gadget it into a square-ish tablet with a large display cannot be overstated.
Which, by the way, is incredibly easy to carry because to its smaller size, lighter weight, and somewhat square aspect ratio, especially when compared to a tablet.
Galaxy Z Fold 4 Camera
The main camera module of the Z Fold 4 is virtually identical to its predecessor's module – it's a vertical, pill-shaped one, holding three cameras and a flash. But what has changed are those said cameras, which are now almost identical to what the Samsung Galaxy 22 packs.
There's a main 50-megapixel wide camera with optical image stabilization (OIS), a 12-megapixel ultra wide, and a 10-megapixel telephoto with OIS and 3X optical zoom. Combined with digital zoom, the zoom game on the Z Fold 4 raises up to 30X (12X in video mode), and the results are actually pretty good. Let's check those out: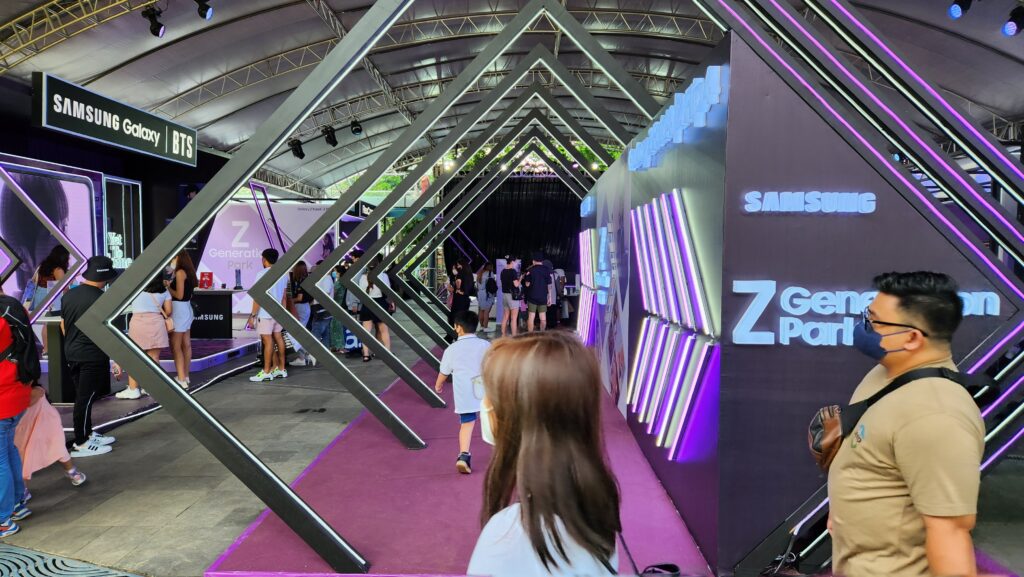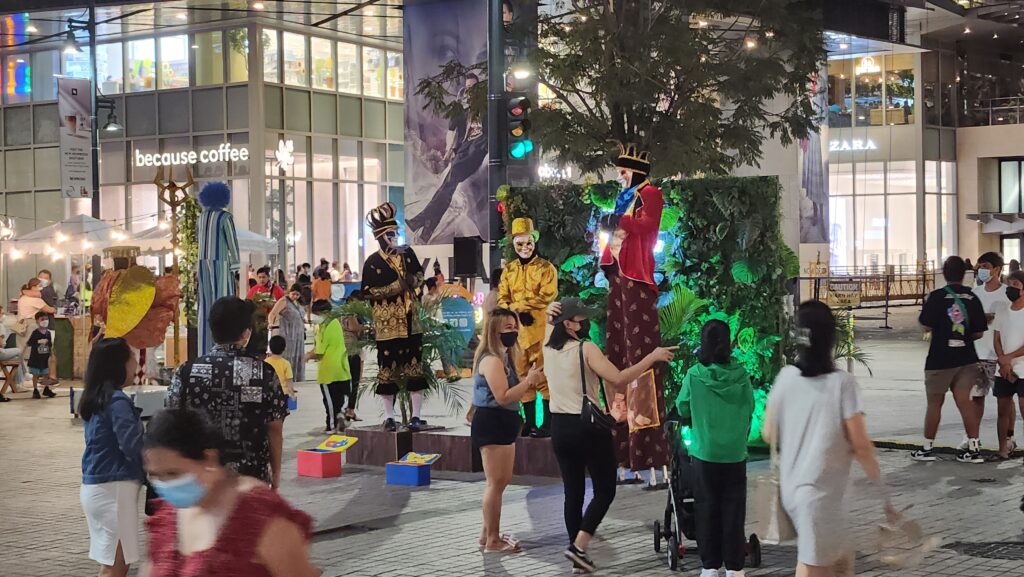 The camera performs well in both day and night settings. The video quality in both day and night also provide you with the a similar result.
Productivity
This is the exciting part. The Galaxy Z Fold 4 is, in my opinion, a power user phone above all else, made for tech aficionados and heavy multitaskers who want to get the most out of just one gadget. Samsung gave us all the things we would require after taking it into consideration.
With Android 12L and OneUI 4.1.1 installed by default on the Z Fold 4, you initially receive a fairly standard Android / OneUI phone experience. We have a recognizable homescreen with widgets and app icons, but when you launch a program like Chrome, you'll see that a fixed taskbar has replaced it.
The convenient small taskbar contains a start button similar to Windows that allows you to quickly access all of your apps. In addition, the navigation keys and your favorite and most used apps are stored there (home, back, recent apps).
The fixed taskbar on a large phone is quite helpful for rapidly switching between apps or dragging some of its content over to your active app to open both of them in split-screen mode. To run three apps across the screen, you may even drag a third one over.
Or, if you're feeling particularly greedy, you can even drag other programs over those three, which will cause popup windows to appear! The Galaxy Z Fold 4's multitasking performance is unquestionably excellent and effectively outshines that of the majority of competing phones and even tablets like the iPad Pro. Samsung didn't skimp on the features for power users.
Verdict
The Galaxy Z Fold 4 is undoubtedly the greatest smartphone for the tech fanatic who wants to do everything with a single device, even though it isn't a significant increase over its predecessor. It functions as a phone, a tablet, and even a desktop computer at times!
We found the time we spent with the phone amazing although to be perfectly honest sometimes we found it a little bit of an overkill. The only negative we can give to this mazing phone is the price tag. I did mention it in the video below that if you are able to maximize the phone and use it to it's full advantage and earn from it by all means get the phone, i.e a real power user. but if you are just a normie like most us. your money is better spent on other things.