Power Mac Center celebrates 28th anniversary with great big blowout
Power Mac Center celebrates 28th anniversary with great big blowout
#PMCGreatAt28 TikTok contest is on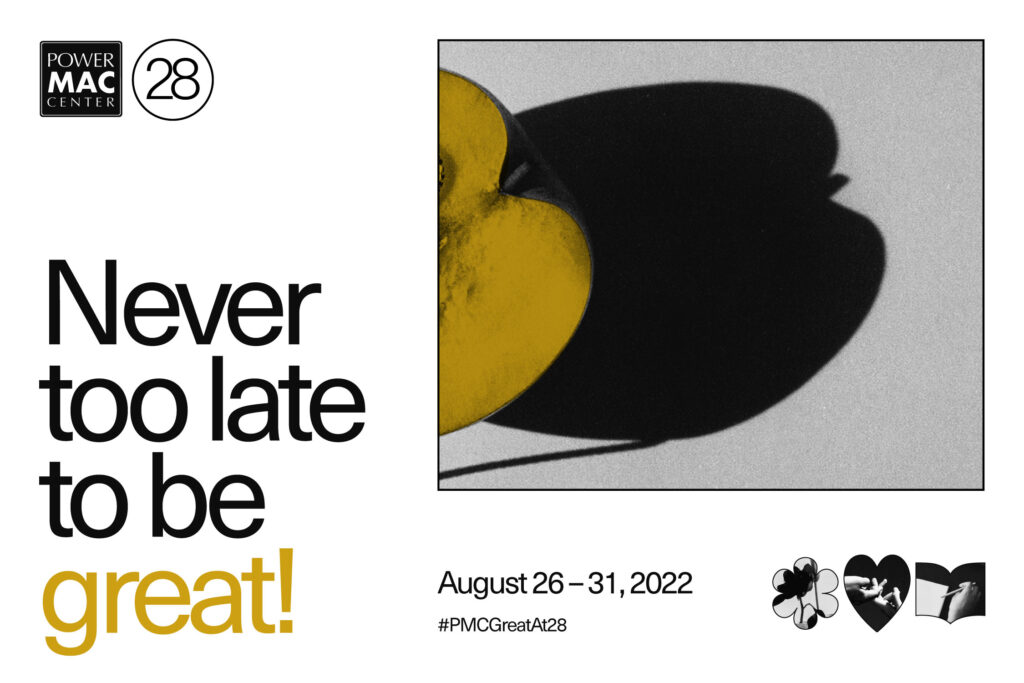 Anniversary celebrations are always appropriate, but when it's the 28th, it needs to be spectacular! As part of its anniversary celebration, Apple Premium Reseller Power Mac Center (PMC) is offering customers chances to be the best versions of themselves through a selection of motivational stories. These opportunities are made even sweeter by amazing offers on goods and services, the chance to win Apple products, and more.
"Power Mac Center believes that it's never too late for anyone to be great. For the past 28 years, we have been taking every day as a chance to be great, in our commitment to bridge the best in technology to Filipinos. We made sure to extend our anniversary surprises across all branches of the business in the hope that this celebration will inspire others to finally pursue their passion or give something great a second chance," said Joey Alvarez, Power Mac Center Director of Product Management and Marketing.
PMC carries the whole catalog in addition to a wide range of related services, making it the one-stop shop for all things Apple. Customers and devoted followers can take advantage of discounted prices on a number of Apple products and accessories, training programs, and even mobile care services by signing up for the great big blowout.
Never too late to be great
The party continues on TikTok, where users may submit their videos for a chance to win an iPad Air (5th gen) Wi-Fi 64GB or an iPad mini (6th gen) Wi-Fi 64GB worth P35,490, as well as P2,800 in Power Mac Center gift cards!
Simply upload a one-minute video displaying your "Never too late to be great!" attitude to join. " tales. The contest has two themes: Never too late to pursue your passion (entrants must describe how they changed their course to pursue their passions), and Never too late to love again (entrants must describe how they gave love another try). Creativity (60%), Presentation (20%), and Originality (20%) will be the three criteria used to evaluate entries. Entries can be submitted up until August 31, 2022. On September 10, 2022, the Power Mac Center's Facebook page will announce the winners. Visit https://bit.ly/3Kfn6hQ to view the complete contest rules.
Win Apple devices!
Customers can win a brand-new iPhone 13 128GB worth P54,990, a 13-inch MacBook Air M1 processor worth P64,990, or one of the premium accessories from partner brands by purchasing any Apple device and any Apple or non-Apple accessory in a single transaction from August 26 to August 31, 2022. Only clients of Power Mac Center and The Loop by Power Mac Center stores, the Web Store, and the Viber Store are eligible for this promotion. On September 9, 2022, winners will be selected at random through an online raffle draw and publicized on the Facebook page of Power Mac Center.
It's raining anniversary deals!
Every year, PMC goes all out for its anniversary sale to make it as easy as possible for customers to score their favorite Apple products and accessories at a discount. Customers can receive P7,000 off an iPhone 13, iPhone 13 Pro, or iPhone 13 Pro Max during the promotional time, or P6,500 off an iPhone 11. Additionally, get up to P3,500 off the Apple Watch SE GPS and up to P2,000 off the AirPods Pro and AirPods (2nd gen).
When you trade in your old earbuds, headphones, or portable speakers and pay with non-installment alternatives at any Power Mac Center or The Loop location nationwide, participating Beats by Dre goods are reduced up to 30% off. At Power Mac Center and The Loop locations, select Mobile Care Service Centers, Web Store, Viber Store, Corporate Business Team, Education Business Team, Lazada, Shopee, and SM Malls Online App, various Apple-branded Mac and iPad accessories are marked down up to 80% discount for straight payments. At the Power Mac Center and The Loop shops, Mobile Care Service Centers, and Web Store, you can get up to 80% off on a selection of non-Apple accessories from high-end partner brands.
There is more! On August 26, 2022 only, get free shipping with no minimum purchase requirement for orders placed on the Web Store, Viber Store, Lazada, Shopee, and SM Malls Online App.
Members of the 1 Infinite Access loyalty program who spend at least P28,000 at powermaccenter.com between August 26 and August 31 2022 will have the opportunity to win one of 28 prizes of 1,000 points each (1 point = P1). This promotion is only available at powermaccenter.com.
Meanwhile, select training courses are given at a 28% discount from August 26 to September 3, 2022. This includes App Development with Swift (originally priced at P30,720), macOS Support Essentials (SRP P25,920), and iOS Deployment Essentials and Workshop (SRP P12,800). PMC's Mobile Care Service Centers also offer 28% discount on non-repair service and software fees and 15% discount on diagnosis/labor fees. Use the code PMC28Anniv from August 26-28, 2022 on the Power Mac Center Web Store checkout page.
For the full list of anniversary surprises, go to https://bit.ly/3AhPP0P.
Established in 1994, PMC has since built today's largest network of Apple authorized retail stores, repair and service centers, and education resellers, with a total of 75 Power Mac Center and The Loop branches all over the Philippines. To be updated on news and promotions, follow Power Mac Center on Facebook, Instagram, Twitter, TikTok, and YouTube.
Per DTI Fair Trade Permit No. FTEB-149015 Series of 2022 and Per DTI Fair Trade Permit No. FTEB-150026 Series of 2022.