Alibaba Maintains Its Third Position in the Public Cloud IaaS Market
Alibaba Maintains Its Third Position in the Public Cloud IaaS Market
According to the most recent Worldwide Semiannual Public Cloud Services Tracker issued by market research and advisory firm International Data Corporation, Alibaba remained the third-largest public cloud Infrastructure-as-a-Service (IaaS) service provider globally in 2021. (IDC).
Alibaba is in third place for the fourth year in a row, with a market share of 7.4 percent. According to the IDC Tracker, the company is also the only one in the top five that is headquartered in Asia.
IDC: The global cloud computing IaaS market 2021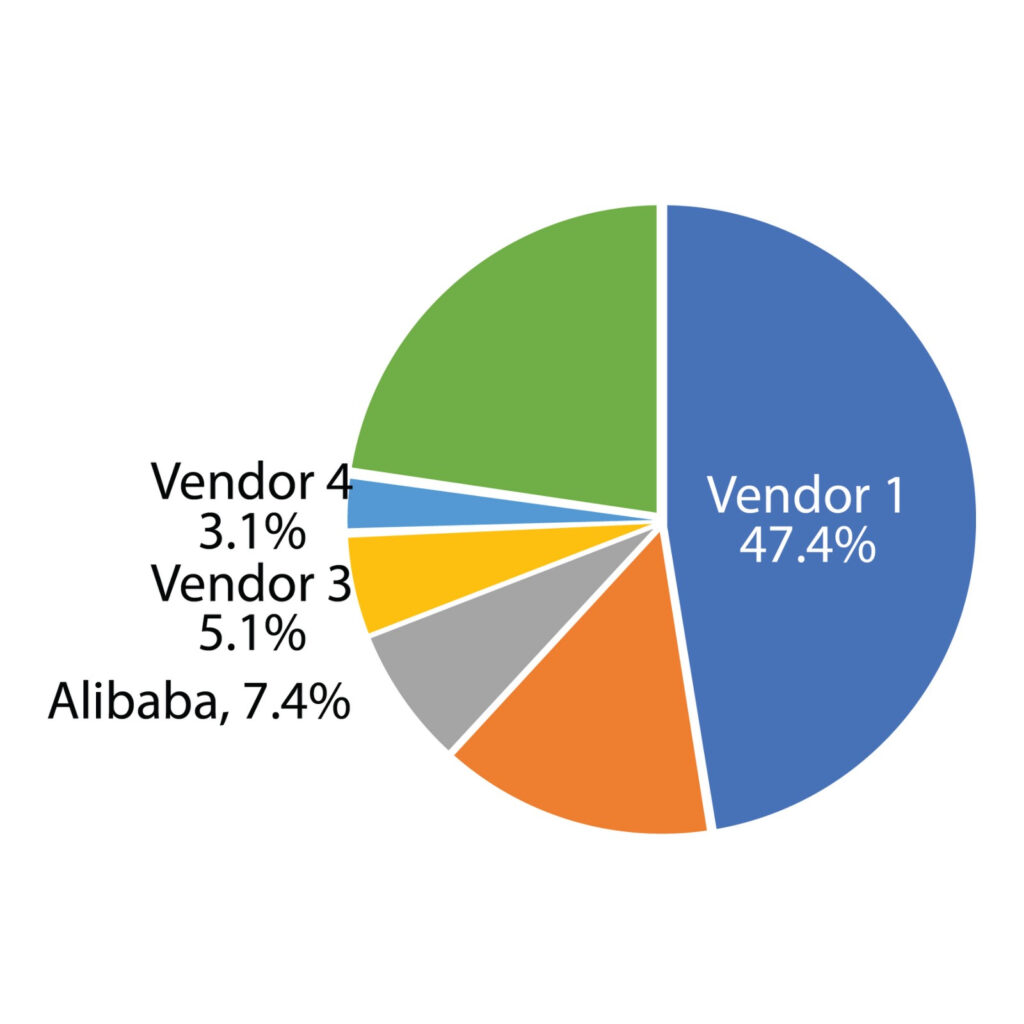 "The fast-growing cloud market is creating significant opportunities for global players to grow and evolve their service offerings. As the digital economy continues to develop, demand from businesses for scalable, reliable, and cost-effective cloud services is only set to increase. We are committed to helping our global base of customers navigate a rapidly digitalizing environment through innovative products and services designed to make business easier," said Jeff Zhang, President of Alibaba Cloud Intelligence.
According to IDC, the worldwide cloud computing IaaS market will reach USD91.3 billion in 2021, growing 35.6 percent year over year. The top three cloud computing IaaS players accounted for about 70% of the global market.
The findings back with Alibaba's global strategy of expanding its global presence by improving its global infrastructure and network. Alibaba Cloud, Alibaba Group's digital technology and intelligence backbone, currently has 84 availability zones in 27 geographies, serving millions of clients throughout the world.
Alibaba was been named a Major Player in the IDC MarketScape: Worldwide Commercial Content Delivery Network Services 2022 Vendor Assessment (Doc # US47652821, March 2022), which examined 10 CDN service providers based on their worldwide delivery capabilities and growth strategies.