Why disaster preparedness should be part of your plan
Why disaster preparedness should be part of your plan
Prioritize your safety during natural calamities by knowing what to do – and doing it
The Philippines has long been seen as disaster-prone and vulnerable. According to the 2018 World Risk Report, it ranked third among the world's most dangerous countries.
The geographical location and makeup of the country play a significant role. The Philippines is an archipelago made up of many small islands surrounded by water. It is also situated between the Eurasian and Pacific tectonic plates, within the Typhoon belt and the "Ring of Fire." Typhoons, tsunamis, earthquakes, and volcanic eruptions, for example, are usually always disasters waiting to happen – literally.
Typhoon Odette recently hit the Visayas and Mindanao regions, causing widespread devastation. The most recent eruption of Taal Volcano occurred in 2020, affecting around 736,000 people. Despite the fact that Filipinos are frequently subjected to natural disasters, according to a Harvard study
According to the Humanitarian Initiative (HHI) in 2018, 47.5 percent of all respondents claimed they had done nothing to prepare for a disaster in the previous five years, and only 36 percent felt adequately prepared.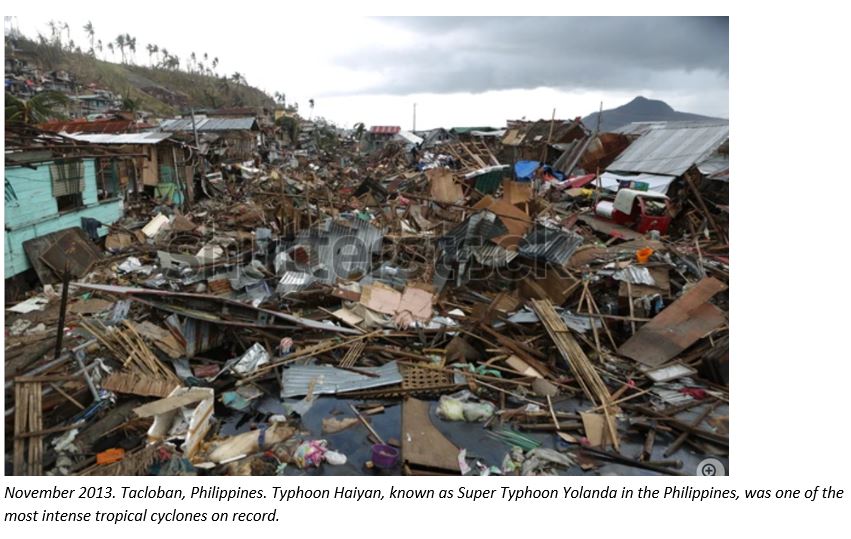 Still, encouraging Filipinos to prioritize their safety and catastrophe preparedness appears to be a viable option. Many respondents in the same Harvard study4 claimed that if they had adequate money and resources, they would surely be willing to plan ahead. This demonstrates that, despite everything, Filipinos desire to be prepared.
So, what can we as individuals do to make sure that we are well-equipped when the next typhoon, earthquake, or volcanic eruption hits? The first step is to know your location well. Is it prone to flooding? How far away is it from the nearest volcano? Is it close to a fault line? All this information can be found with just a click of a button, thanks to digitalized documentation efforts led by the Philippine Institute of Volcanology and Seismology (PHIVOLCS) and the Department of Science and Technology (DOST). (Link: https://www.phivolcs.dost.gov.ph/index.php/gisweb-hazard-maps)
You can now actively prepare yourself and your home for any oncoming disasters after you've assessed your location's risks. Examine your home for any damage and to see if it is constructed of materials that can endure earth shifting and heavy winds. Maintain a Go Bag with emergency supplies in your homes and places of business.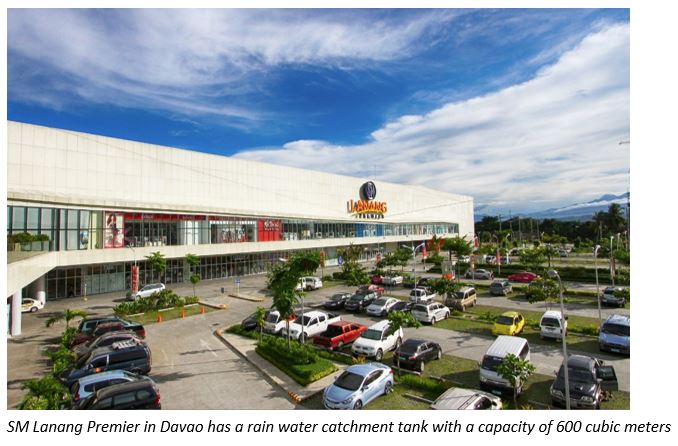 Finally, make it a habit to listen to the radio and the news for any updates, and monitor your local government unit's social media for any announcements. Familiarize yourself with as many routes as you can to your nearest evacuation center. Schools, barangay courts, and even malls like SM Supermalls often open their doors to receive evacuees in times of crisis.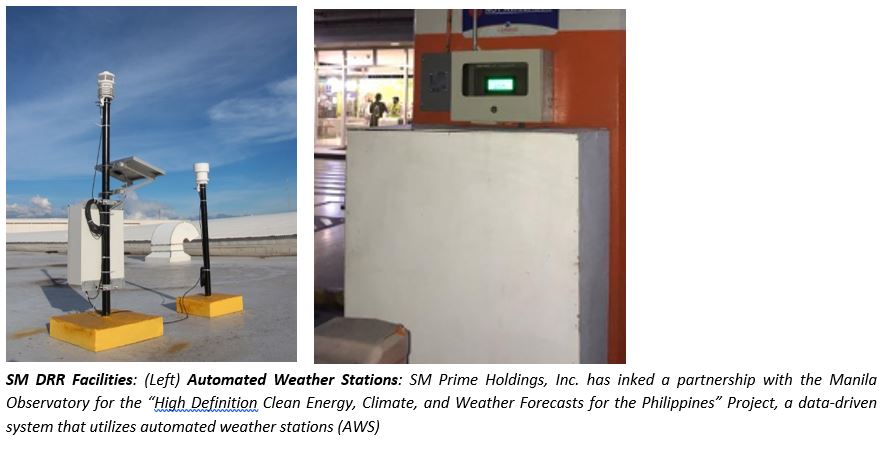 As a responsible member of the community, SM has recognized catastrophe resilience as a critical investment in ensuring the long-term viability of our communities. SM devotes 10% of its capital expenditures to disaster-resilient measures, one of which is the installation of water management design features. No Filipino will be left behind by assuring the resilience of its investments, workers, renters, and partners.
"It is simply not a matter of if, but when," said Hans T. Sy, Chairman of the Executive Committee of SM Prime Holdings. "We already know that there will always be another typhoon, another earthquake, another natural calamity. Our best bet to avoid personal losses and damages is to be ready for when it comes."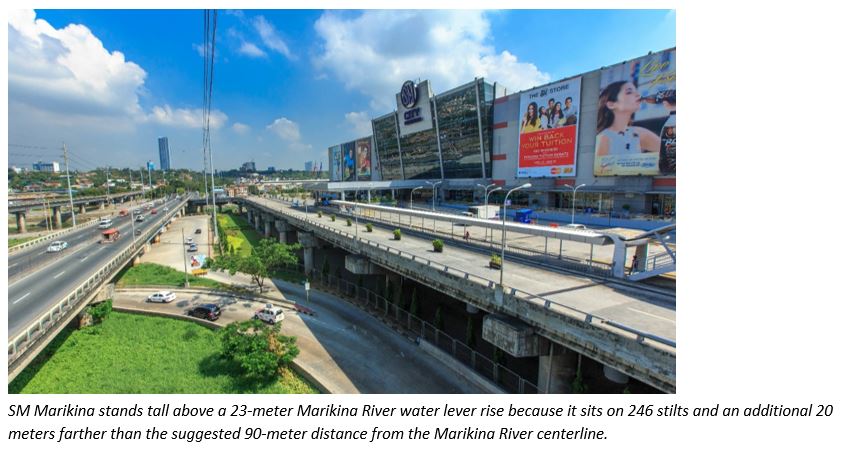 SM City Marikina and SM Mall of Asia are two examples of SM's resilient infrastructure, both of which were built to help alleviate the effects of floods in the community. The majority of SM malls have disaster-resistant features, such as SM City Puerto Princesa in Palawan, which is elevated around 1.40 meters above the City Road, preventing flooding throughout the year. The drainage system at SM City Consolacion in Cebu is well-designed, with water flowing to a nearby creek and a surface drain around the surrounding walls.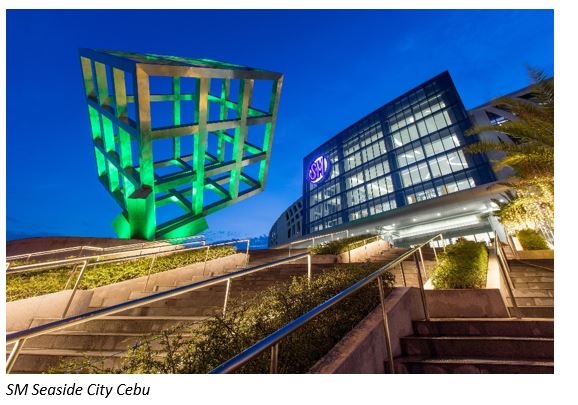 The site of SM Seaside City Cebu is elevated above mean sea level, providing protection against storm surges and allowing the mall to serve as a sanctuary during floods. The complex road was built 4.0 meters (rather than 3.0 meters) higher than the city road. The building's main level was also elevated at 4.0m (not 4.5m) from the complex roads, rather than using flood barrier walls as a remedy to the fear of flooding. With a 4.0m elevation difference from the main floor, the first level was built as a parking lot.
"We often ask ourselves – how else can we make it better for the people? We don't want to just simply build malls, but more importantly, we make sure that our developments improve the lives of the community by adding disaster-resilient features to help mitigate the potential effects of disasters," Sy added.