Keep Cool and Save During Summer With LG Inverter Technology
Keep Cool and Save During Summer With LG Inverter Technology
Summer has arrived, and with it comes higher electricity prices. Electronics and appliances being used more frequently, especially now that more people are staying at home, which can lead to huge bills at the end of the month.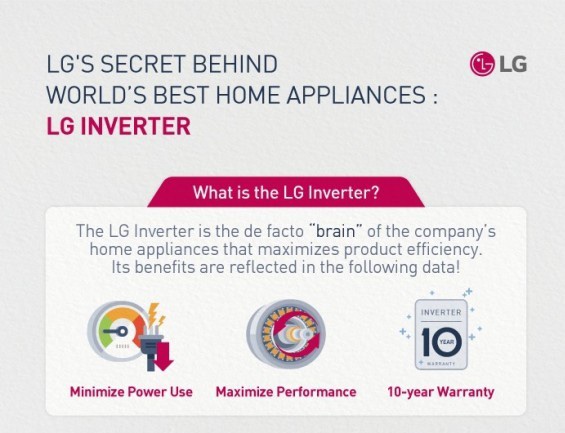 One of the best ways to avoid getting shocked with high bills is to take advantage of cutting-edge innovations. Inverter technology, for example, has come a long way in terms of reducing electricity usage even when in use for lengthy periods of time. You can use appliances to your heart's content with LG Inverters without worrying about breaking the budget.
LG Inverter motors and compressors have a secret advantage over conventional models: precise speed control. LG Inverters manage the speed and revolution of motors and compressors based on the situation, automatically regulating the speed to maximize production and optimal outcomes with less energy and less noise, whether it's a washing machine, refrigerator, air conditioner, or microwave oven. Simply said, you always have the option to save.
For LG Refrigerators, the technology helps you keep food fresh longer. Inverter technology does a better job by maintaining temperature fluctuation within ±0.5℃. This allows you to cook with fresh ingredients every day for your family.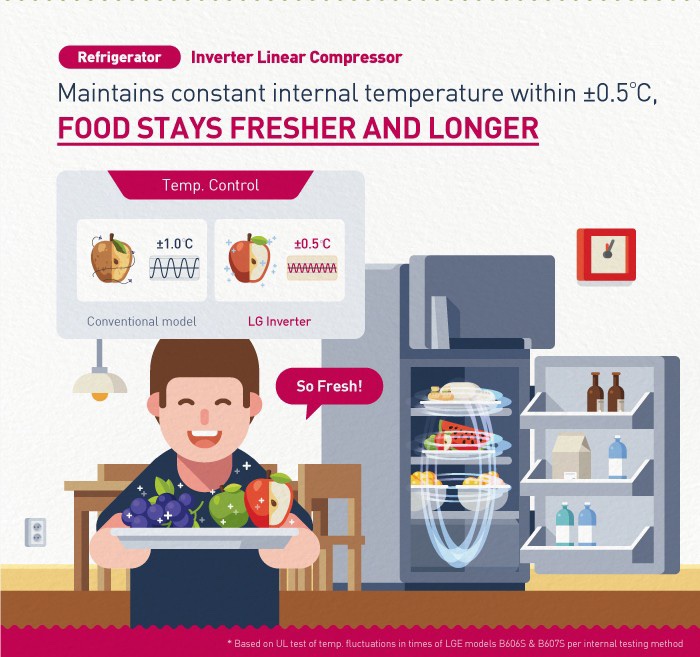 The features in LG washing machines allow you to focus on the wash and worry less. More importantly, you save money by wearing cleaner clothes. LG Inverter technology enables washing machines to complete a full wash cycle using only 67Wh of energy. This uses 36% less energy than a traditional LG washer, or about the same amount of electricity as a hair dryer for four minutes! However, this does not imply a reduction in performance; clothing are still as clean and fresh as before.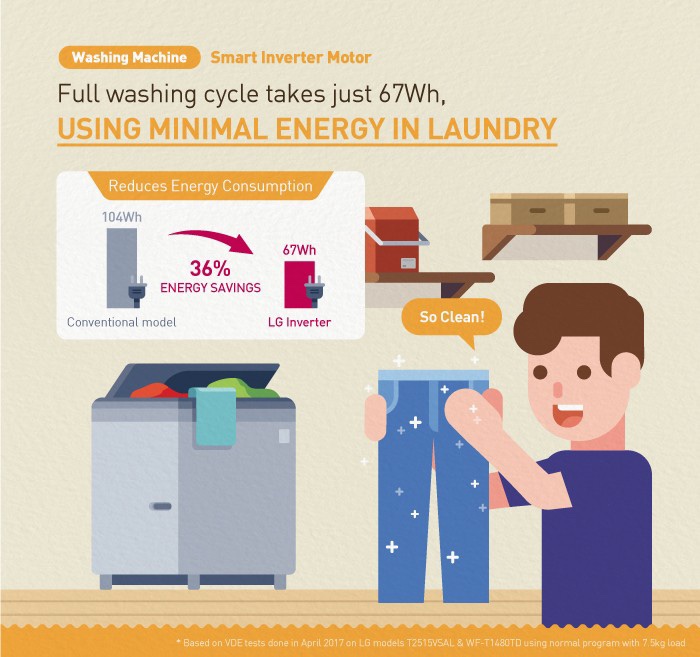 Staying cool is also made more efficient for air conditioning, which accounts for the majority of use during the summer. The LG Inverter ensures powerful cooling performance and great energy savings, especially for household air conditioners. LG air conditioners use 70% less energy and cool up to 40% faster than air conditioners without inverter technology. The LG DUAL Inverter Compressor saves up to 50% on energy. Now your family may enjoy a refreshing breeze whenever they want while conserving energy.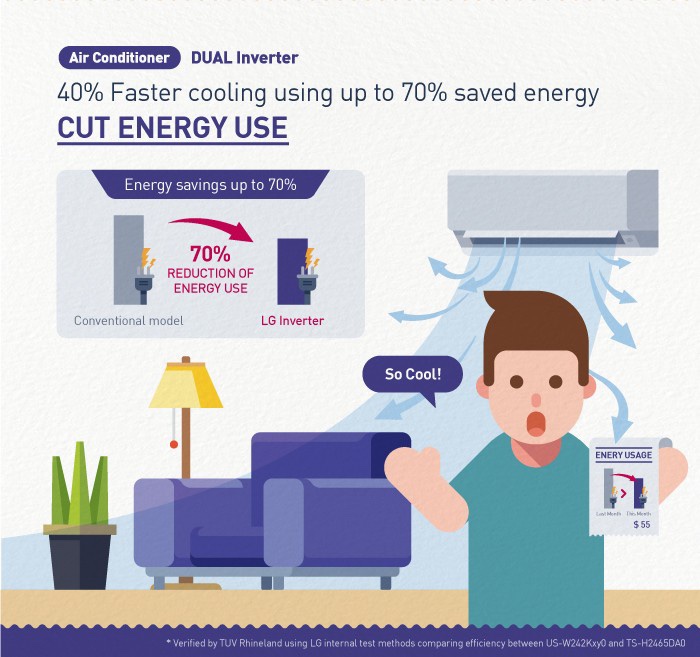 LG appliances and inverter technologies were recently examined by Meralco Power Lab and got the orange designation as proof that they consume less energy. Meralco's orange tag serves as a security, approval, and transparency mark by providing a close approximation of how much power each appliance uses and how much it costs. There's no guesswork and nothing is left to chance. You can see how much consumption you'll have before you buy, allowing you to make an informed decision right now.
Enrich your life with LG inverter technology, log on to https://www.lg.com/ph/inverter to know more about the better inverter.