Answer this Shopee Payday Quiz and find the perfect items for you!
Answer this Shopee Payday Quiz and find the perfect items for you!
Discover these Shopee finds that best suit how you work and enjoy free shipping, 10% off vouchers, and 50% bills cashback this April 15 Payday Sale!
MANILA, APRIL 12, 2022 – Did you realize that your personality reveals a lot about your working style? Introverts are more quiet and keep their inner circle small, whereas extroverts like socializing and meeting new people at work. Ambiverts can enjoy being in the company of people while also taking advantage of much-needed alone time.
Are you curious about your working style and the finest goods to go with it? Find out if you're a sociable butterfly, a productivity veteran, a silent warrior, or an extremely organized worker by taking the quiz below. Check out the numerous things in the upcoming April 15 Payday Sale that are on sale for a great price!
Which of the following describes your ideal office desk set-up?
Personalized with accessories and trinkets
Full of post-it reminders and to-to lists
Just your work laptop and a notebook
Stacked with organizers, containers, and filed folders
How would your colleagues describe you?
Sociable and outgoing
Independent and driven
Soft-spoken and observant
Detail-oriented and patient
How do you usually start planning projects?
Brainstorming with peers and teammates
Plotting goals for the weeks and months ahead
Coming up with an initial plan by yourself first
Identifying team roles and setting key processes
How do you spend your day off from work?
Catching up with friends and going out
Starting the day early to make time for errands
Playing games and binge-watching series/movies
Fixing next week's schedule and doing some house cleaning
What's the first thing you would likely spend on during payday?
Fashion and personal care items to to look good and feel good
Workstation gadgets that help you accomplish your tasks
Self-care staples for your non-negotiable "me" time
Desk essentials such as pens, stationeries, label markers, and planners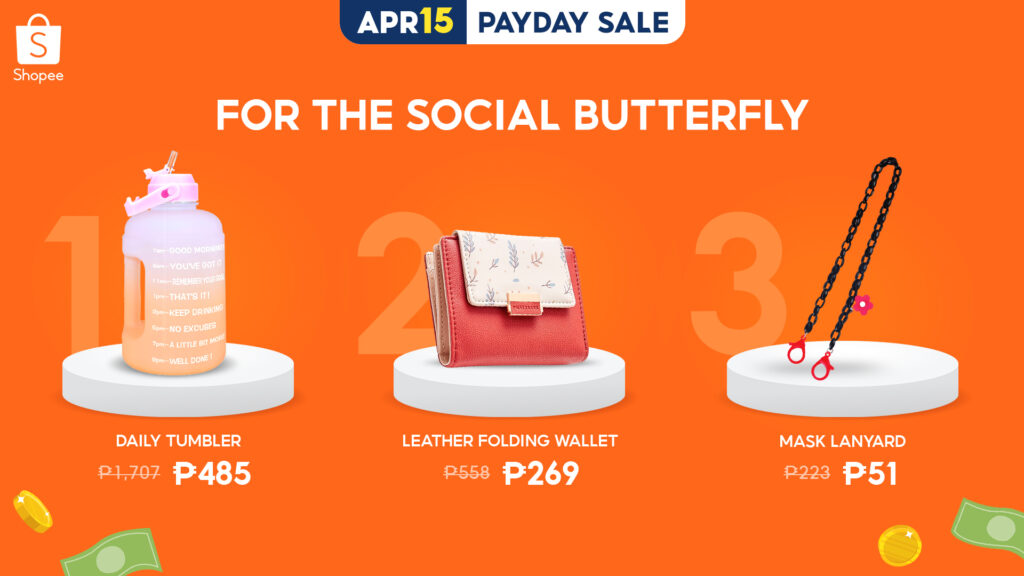 If you answered mostly A's, you are a Social Butterfly
You're a natural at building relationships, and you're a true "people person" with pals all across the office. This QuiFit Daily Tumbler will come in handy on hectic days filled with several meetings and catch-ups. It's made of high-quality PETG, has a diverse design, and encourages you to drink water throughout the day. You can also take this handy and lightweight Leather Folding Wallet from yingning123.ph with you when you go out for lunch or drinks with your coworkers. With a Mask Lanyard from ieasy.ph, you can keep your mask on you at all times and avoid misplacing it — a very practical must-have in today's new normal.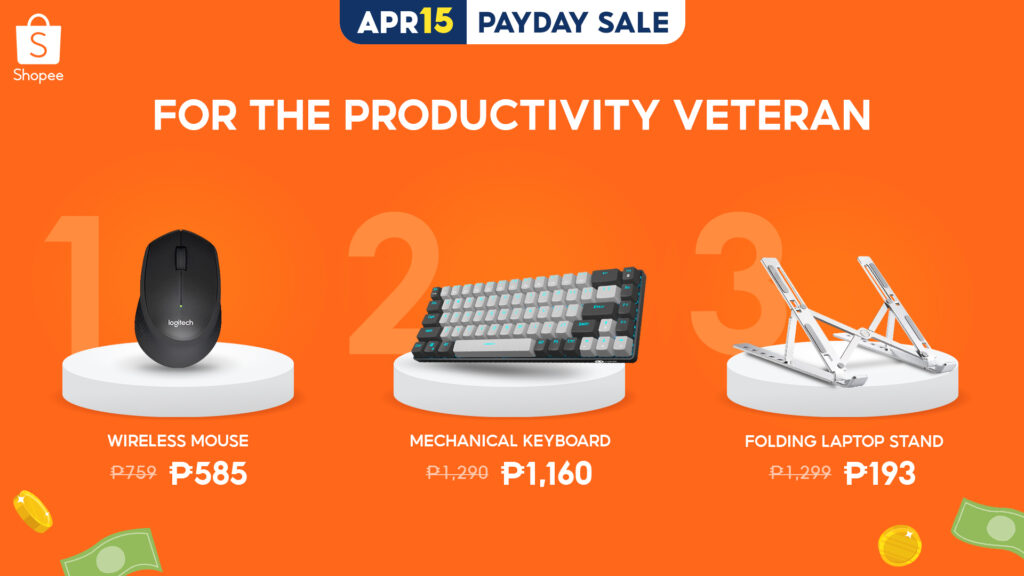 If you answered mostly B's, you are a Productivity Veteran
Most of the time, you are the sort to do numerous things at once. You're also willing to take charge and consistently produce high-quality work without being forced to. Increase your productivity with the Logitech M330 Wireless Mouse, which features a soft rubber touch and snappy functions to make your regular activities easier. Upgrade to a MageGee Mechanical Keyboard for a unique layout and design that's still effective for typing crucial emails and messages. A Popcorn Folding Laptop Stand is another wonderful alternative to consider, as it lets you to work with better posture while spending hours in front of your screen.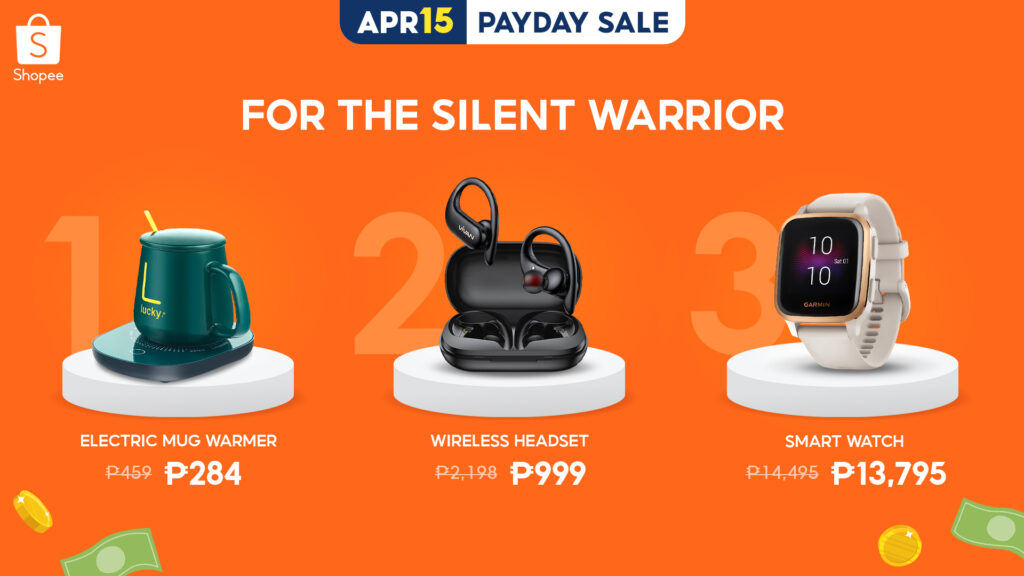 If you answered mostly C's, you are a Silent Warrior
You meet your personal goals and contribute to the company's success, but you're shy and take a long time to emerge out of your shell. A good work day for you is when you can enjoy the calm and quiet of your sacred space while completing all of your chores with little interaction. With a built-in thermostat, this Home Zania Electric Mug Warmer will keep your cup of coffee warm for much longer. Wearing this VIVAN Wireless Headset, which boasts great sound quality and booming bass, can help you tune out the sounds around you. Stay connected with this dependable Garmin Smart Watch, which, among other things, allows you to quickly access your work alerts.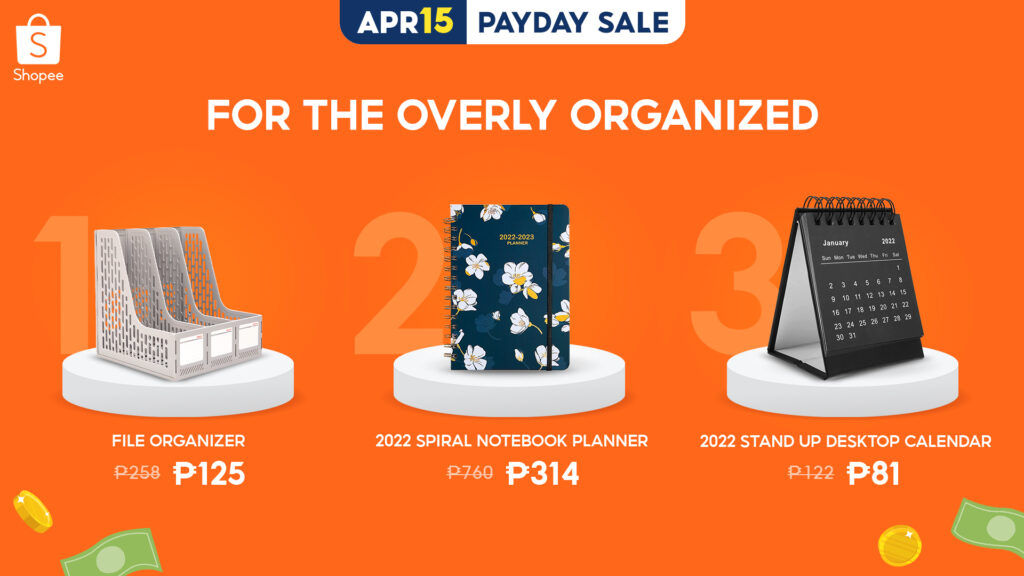 If you answered mostly D's, you are Overly Organized
You have excellent organizing abilities and enjoy keeping things in order. You have a tidy workstation, a well-established routine, and the initiative to take charge of project planning details. When you have a sense of control over your work, you thrive. This Deli File Organizer will be your greatest friend when it comes to neatly keeping all of your essentials. With the 2022 Spiral Notebook Planner from ddayupfun.ph, you can keep track of your calendar and make long-term plans. People like you would nevertheless benefit from a 2022 Stand Up Desk Calendar from eqwpt0lli.ph to round out your workspace necessities.
Find the ideal goods for you at the April 15 Payday Sale, and make your shopping experience even more rewarding with Free Shipping and 10% Off Vouchers. Participating billers like as Meralco, Maynilad, Globe, Smart, PLDT, Cignal, RCBC, and Metrobank are offering up to 50% cashback. Visit https://shopee.ph/m/payday-sale/ for more information.
Regardless of your working style, make sure to activate your ShopeePay mobile wallet in time for the April 15 Payday Sale to take advantage of great deals and money-saving features. When you pay with ShopeePay, you may get up to 50% savings on load and data packages from major telcos, ensuring that you're constantly connected, wherever you are.
You can send money to over 40 banks and e-wallets using InstaPay or to any Shopee user for free using ShopeePay's send money feature. That's right, Shopee Family, there are no hidden costs!
Join the "Shopee Milyonaryo" lottery draw for a chance to win a P1,000,000 cash prize by sending money from your ShopeePay wallet (at least P50) to any bank, e-wallet, or Shopee user from April 13 to April 22. Make numerous transfers to get extra raffle entries! If you're a new user, you'll also be eligible for a free $200 when you complete your ShopeePay account verification and make your first transfer on April 15.
Shopee is Southeast Asia's and Taiwan's most popular e-commerce site. It's a platform designed specifically for the region, offering customers a simple, secure, and quick online shopping experience, as well as solid payment and logistical assistance. Shopee aspires to improve its platform on a regular basis in order to become the region's preferred e-commerce destination.
Consumer electronics, home & living, health & beauty, baby & toys, fashion, and fitness equipment are just a few of the product categories available on Shopee.
Shopee was founded in Singapore in 2015 and has since spread to Malaysia, Thailand, Taiwan, Indonesia, Vietnam, and the Philippines. Sea is a Southeast Asian leader in digital entertainment, e-commerce, and digital financial services. Sea's objective is to use technology to improve the lives of consumers and small businesses, and the company is traded on the New York Stock Exchange under the symbol SE.