View the Marriage of Art & Technology at Art Fair PH 2022
View the Marriage of Art & Technology at Art Fair PH 2022 
Watch stunning digital films by New York-based new media artist Jeremy Couillard enhanced by LG OLED TVs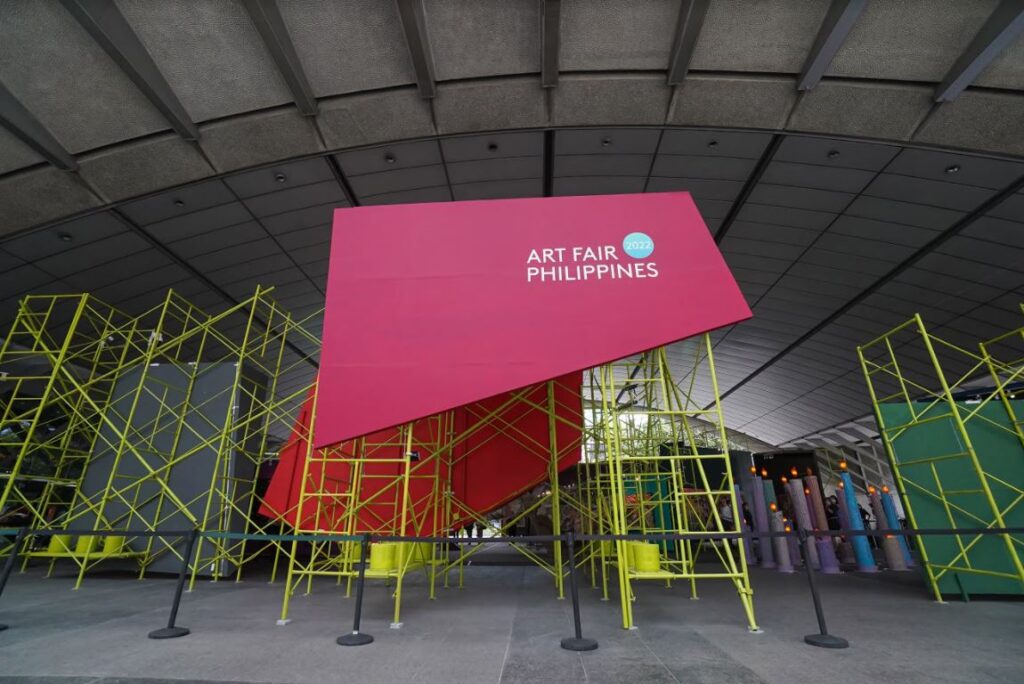 The Art Fair PH 2022 is now open to the public! Art Fair Philippines, founded in 2013, is the leading forum for displaying the best in modern and contemporary Philippine visual art while also serving as a link to the international art world. AFP collaborated with LG Philippines to show Jeremy Couillard's works on #LGOLED TVs for this year's festival. LG TVs were used to bring the acclaimed new media artist's magnificent work to life at the Ayala Triangle Gardens Amphitheater's #ArtFilm Section. Walking through the fair will take you to fantasy worlds and new dimensions inspired by the computer game Fuzz Dungeon. There will also be a premiere of Couillard's new film, There Is No Up or Down, Only Attraction, at the event.
LG's OLED televisions are ideal for displaying new media art. Its award-winning self-lit pixel technology takes image quality to new heights, bringing every last detail to life. Depending on the display technology used by a TV, the same material can appear differently. On LED TVs, new media art may seem differently than the creator intended. Self-lit pixels switch on and off in LG OLED TVs to provide perfect darkness and endless contrast. Backlights on LED and Mini LED TVs are not self-emissive. This implies they won't be able to achieve pure darkness and may experience the halo effect. This isn't an issue with self-lit pixels because there's no light bleed and no halo, so you get immaculate black.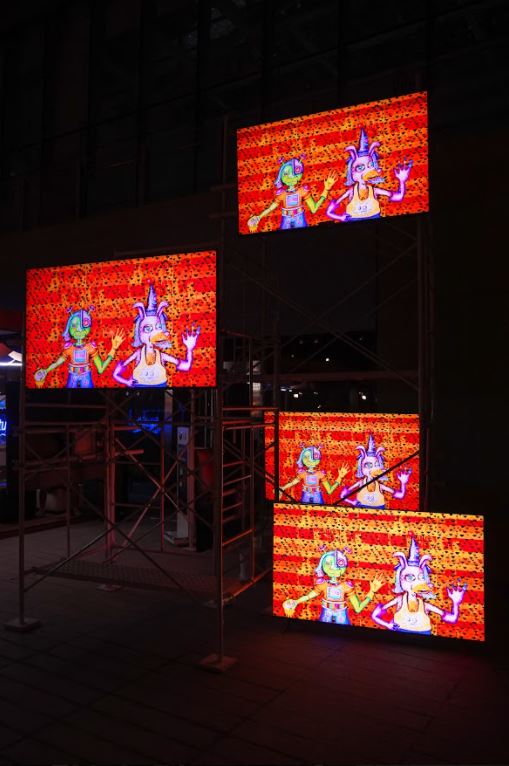 Another advantage of utilizing LG OLED TVs to display art is their seamless design, which is ideal for a gallery setting. No backlights are used because of the self-lit pixel technology, enabling for more inventive designs that are ultra-slim, have nearly no bezels, and can even bend and roll – it's an engineering feat that has to be seen to be believed. The LG OLED Gallery Design TVs have such a low profile that they appear to be glued to your wall. It hangs flat against the wall like a work of art, enriching your home's décor in a way that no other television can. It's a work of art in and of itself.
LG Philippines' VP for Home Entertainment, Sunho Choi, is excited about the collaboration in  the name of art. "Our LG OLED TVs have a gallery design that makes it look like a work of art on walls so seeing it displaying cutting-edge artwork is quite an experience." Trickie Lopa, one of the organizers of Art Fair Philippines, shares the same sentiments "We're happy that LG is part of this year's AFP and we're hoping that this is the start of a beautiful and consistent partnership in the coming years."
Purchase an LG OLED TV today and you'll also be able to receive free IQIYI for one year. IQIYI is an online streaming service that offers content from various Asian markets. You can read more about current LG promotions here: https://www.lg.com/ph/promotions
Hang a piece of art in your home by purchasing an LG TV today. You can visit the nearest authorized LG dealer store to see it in action or grab one from LG's flagship online stores in Lazada and Shopee.