Fulcrum Esports re-forms their Pro Valorant Team
Fulcrum Esports re-forms their Pro Valorant Team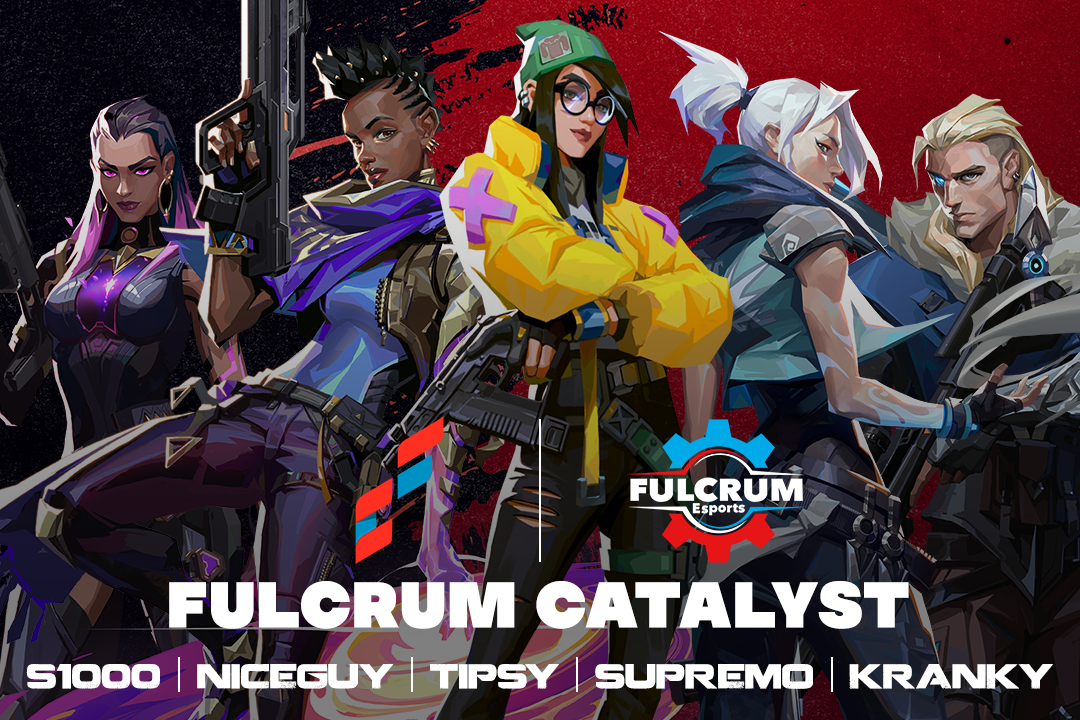 After being absent in the local Valorant Tournament Scene, Fulcrum Esports re-forms their Pro Valorant Team the Fulcrum Esports Catalyst. The update was recently posted in the team's official Facebook page.
There are a a couple of members from the old roster which will be return to team. S1000 will be returning as the captain of the team after playing a successful season with SV Empire. S1000 was the original Jett duelist from the previous roster. He will be joined by NiceGuy who took a break from competitive Valorant and now returns to the team. Join them will be the trio of Tipsy, Supremo and Kranky who also had successful stints in another Valorant team. The team did have their share of victories last year.
The revamped team will make their debut on the last leg of the GeForce Harbinger Valorant Tournament Series scheduled on January 27 to 28 2022. The team and the organization is optimistic that they will be able to advance to the second day of the tournament.
Currently the team is undergoing a getting to know process, they are practicing with other teams and getting their strategy just right. Currently the team is also preparing for the next round of the VCT championships in the Philippines.
Fulcrum Esports as an organization is gearing up to support the Catalyst boys to be successful locally and qualify for the National Tournament Leg and Eventually make it to the regionals this year. This will be along journey for them and we will be covering this every step of the way.