Philips Gaming Monitors Launches the Vanguard Cup 2021
Philips Gaming Monitors Launches the Vanguard Cup 2021
March 3, 2021, Manila Philippines – Philips Gaming Monitors officially announces their first Valorant tournament. The Philips Gaming Monitor Vanguard Cup is a tournament geared to bring out the best in the current line up of teams in the country.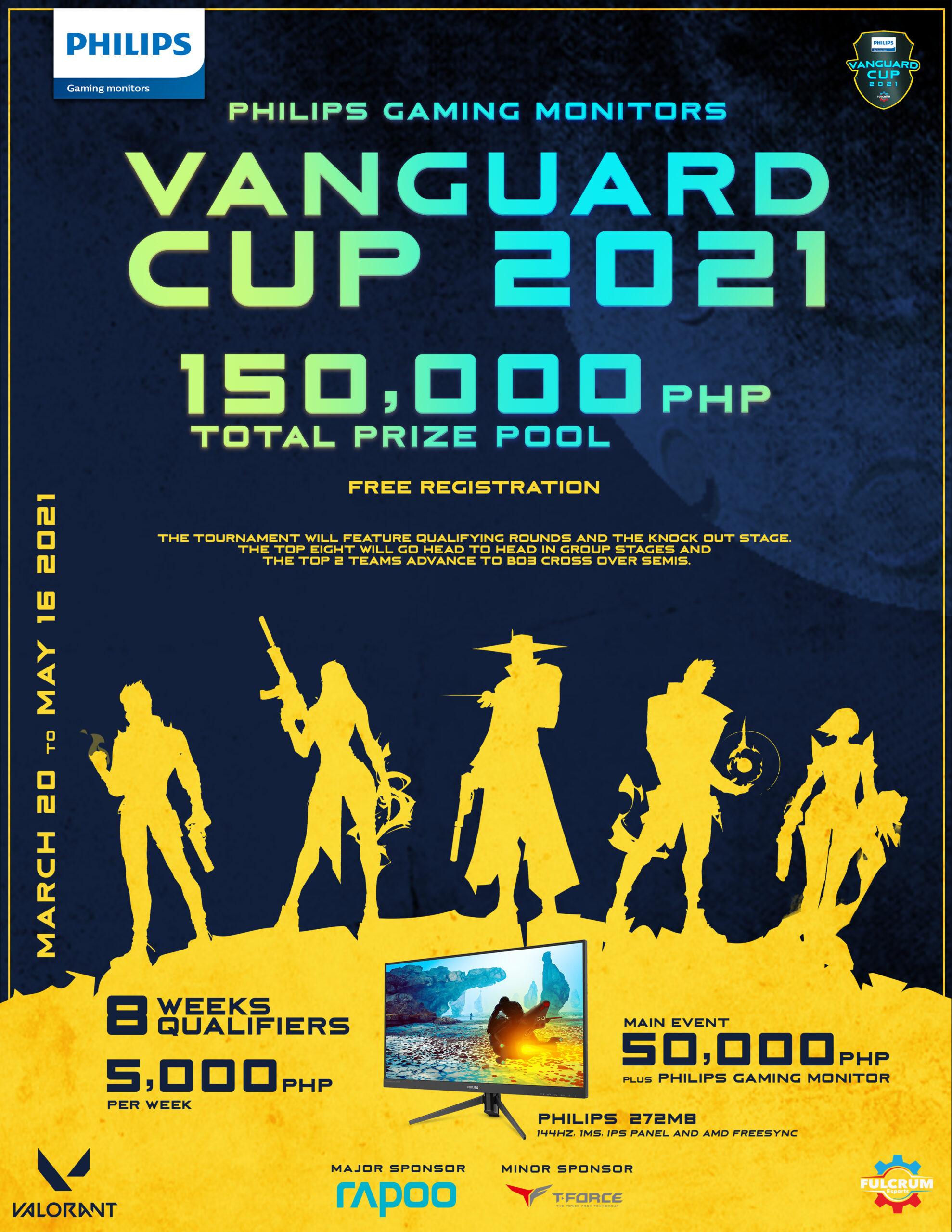 The tournament is open to all Valorant teams based in the Philippines and will have 8 qualifying dates with a limit of 16 teams per qualifying event. The qualifying legs will run from March 20 all thru May 7 every Saturday. Group playoffs will begin on May 15, 2021, Cross Over Semi-Finals and Finals will be on May 16,2021.
A total of Php 150,000.00 prize pool in cash and Philips Gaming Monitors are up for grabs.
The explosion of the local competitive Valorant scene has been amazing. The new crop of talents from other title ae regularly competing in weekly small and big tournaments. Top teams like BREN Esports and Hashira are leading the way.
It looks the tournament will be highly competitive and there will be underdogs stories and major upset along the way. We will see if there are any new teams that will break the mold and bring home the bacon.
The Philips Gaming Monitors Vanguard Cup is also brought to you by their Major sponsor Rapoo and their minor sponsor TForce. The tournament is organized by Fulcrum Esports
Be a member of the Techbeatph community. Like our Facebook page, subscribe to our YouTube Channel; and visit our website to get the latest news on tech, lifestyle and sports.