Mark Sangiao: Lito Adiwang is Fired Up and Ready to Go
Mark Sangiao: Lito Adiwang is Fired Up and Ready to Go
Philippine martial arts pioneer Mark "The Machine" Sangiao is the man behind the famed Team Lakay of Baguio City, and responsible for a plethora of the country's top mixed martial arts stars today. One of his most prized pupils, Lito "Thunder Kid" Adiwang, returns to action this Friday night following a close split decision loss to Japan's Hiroba Minowa late last year.
Adiwang is scheduled to face another Japanese foe in Namiki Kawahara at ONE: UNBREAKABLE, which broadcasts live on Friday, 22 January at the Singapore Indoor Stadium in Singapore.
Sangiao shared his thoughts on the matchup and how Adiwang has prepared himself to resume his tremendous run through the ranks.
"Lito Adiwang versus Namiki Kawahara is going to be another exciting fight. That's for sure. Lito is never in a boring fight. He always comes to win and he's always explosive. We like this matchup," said Sangiao.
"Both fighters have good skills, technique, and attitude. Anything can happen in a fight, so we have to be prepared for everything. That involves a lot of drilling and sparring in different scenarios, and of course, honing our techniques in all areas of martial arts. I will say this, Lito is absolutely ripped and ready for this fight. He's fired up and ready to go."
Kawahara steps in as a late replacement for China's Hexigetu. The Team Alpha Male proponent doesn't have much experience, but is considered by Sangiao on all accounts to be another dangerous challenge for the "Thunder Kid."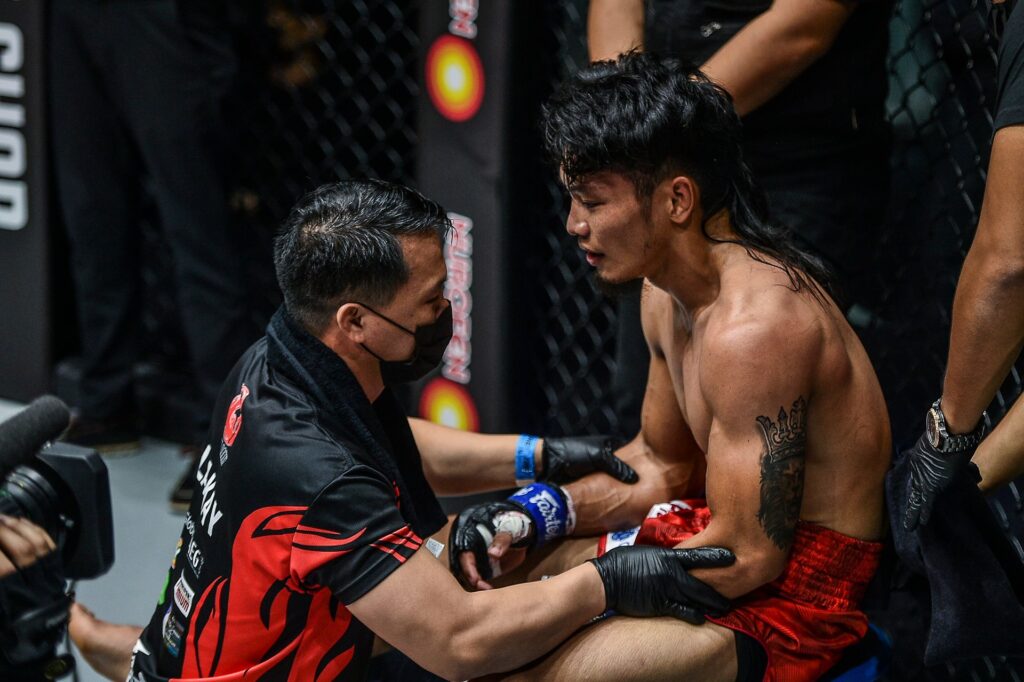 "We always consider every opponent to be the toughest, and there will be no difference with that here. We never say we are better or lesser than any athlete. There is no tougher or weaker. Everyone has their own strengths and weaknesses. The key to victory is imposing your will, and playing to your strengths," said Sangiao.
"Namiki has a good training background. His skill set is impressive. But we are not at all threatened. We are not worried and we are all out embracing this matchup. I think the two fighters will be fairly evenly matched. We don't want to underestimate him. He's going to come out with a lot of energy and motivation to win, and so will Lito. As always, it's going to be a fun fight with Lito."
Sangiao is fully confident his ward has enough to overcome his next challenge. And if he can get through this one, the Team Lakay head honcho wants to give fans what they want — an Adiwang-Minowa rematch to settle the score once and for all.
"I sat down in the gym with Lito and we went through the book. We went over everything about this fight and Lito's career moving forward. He's constantly evolving and getting better at a fast rate. I believe we have the table set for the Lito-Namiki match. Of course, everybody will say they're going to win, given any contest, and we're no exception. We're gunning for the victory in any way," said Sangiao.
"But mind you, fans in the Philippines in general are clamoring for a Lito Adiwang versus Hiroba Minowa rematch. That's the fight fans want to see. We feel there is unfinished business there that they need to take care of."
Taking place in Singapore on 22 January, ONE: UNBREAKABLE is ONE Championship's first live event in 2021. The main event features a ONE Super Series showdown between ONE Bantamweight Kickboxing World Champion Alaverdi "Babyface Killer" Ramazanov of Russia, who defends his world title against #2-ranked bantamweight kickboxing contender Capitan Petchyindee Academy of Thailand.