Galaxy Buds Pro: Epic Sound for Every Moment
Galaxy Buds Pro: Epic Sound for Every Moment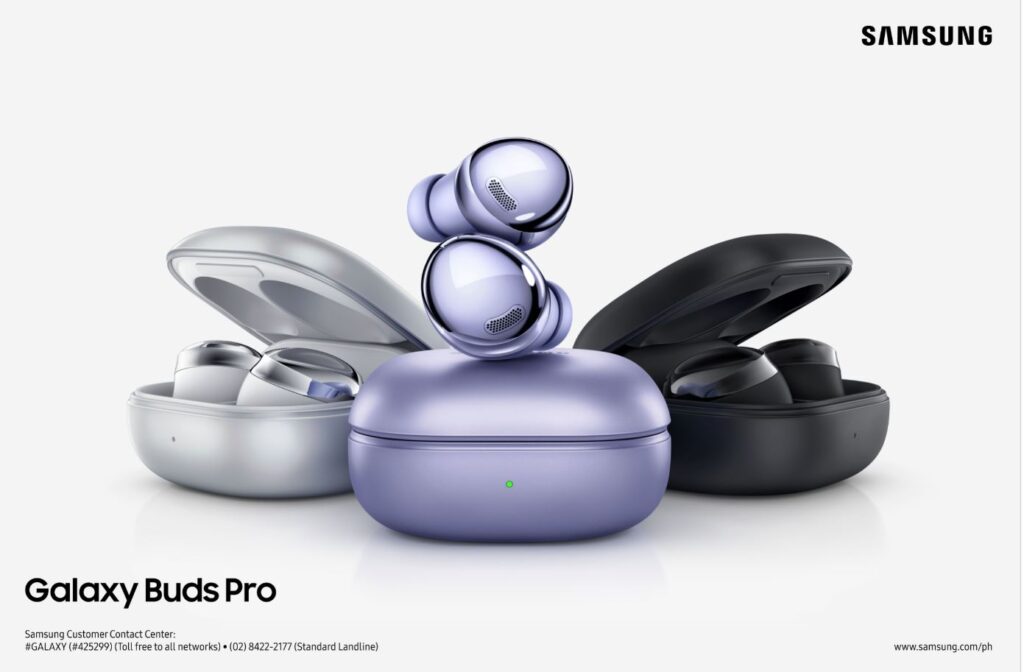 The Samsung Galaxy S21 series was not the only epic gadget the was launched last night. The state of the art and highly innovative Samsung Galaxy Buds Pro was also announced to the public.
"As people look for technology that helps them adapt to new routines and lifestyles, the market for true wireless earbuds has expanded substantially, and consumer expectations have risen," said TM Roh, President and Head of Mobile Communications Business, Samsung Electronics. "With Galaxy Buds Pro, we're making a big statement with a small device, offering users a one-of-a-kind audio experience that makes even everyday tasks truly epic."
Unparalleled Sound & Call Quality
A premium earbuds experience always starts with sound. Whether you use your earbuds to play music on a run or listen to podcasts on the way to work, audio quality is what matters most. Galaxy Buds Pro offer a more dynamic and high-fidelity sound, sporting an 11-millimeter woofer for deeper bass and a 6.5-millimeter tweeter for a crisp treble with minimum distortion. This delivers Samsung's best audio experience yet – a dynamic, balanced sound. So, whether it's a rhythmic hip hop groove or intricate classical melody, you can enjoy your music just as the artist intended, anytime and anywhere.
Most Intelligent ANC on True Wireless Earbuds
The Galaxy Buds Pro experience is about hearing more of what you love, and less of what you don't. That's why Galaxy Buds Pro have the most intelligent ANC capabilities of any true wireless earbuds. When you need to focus on work – or tune out from the world around to relax – you can reduce the background noise by up to 99 percent, fine-tuning to your preferred level. And with Ambient Sound, you can choose to amplify nearby sounds by more than 20 decibels, meaning you can adjust and personalize according to your needs. This feature is ideal for busy multitaskers – those working from home while looking after a child or those who want to take a run through the city while staying alert for oncoming traffic.
An Even More Seamless Galaxy Experience
Galaxy Buds Pro are an integral extension of the Galaxy ecosystem – our most seamless earbuds yet. Now, you can automatically toggle your earbuds connection between your Galaxy smartphones and tablets based on your usage – no manual adjustments required. For example, if you're watching a video on your Galaxy Tab S7 and then receive a call on your Galaxy S21, the all-new Auto Switch feature will pause the video and let you answer the phone using Galaxy Buds Pro. Once the call is over, your earbuds instantly switch back to your tablet; the video plays again, and you can hear the audio through your earbuds again.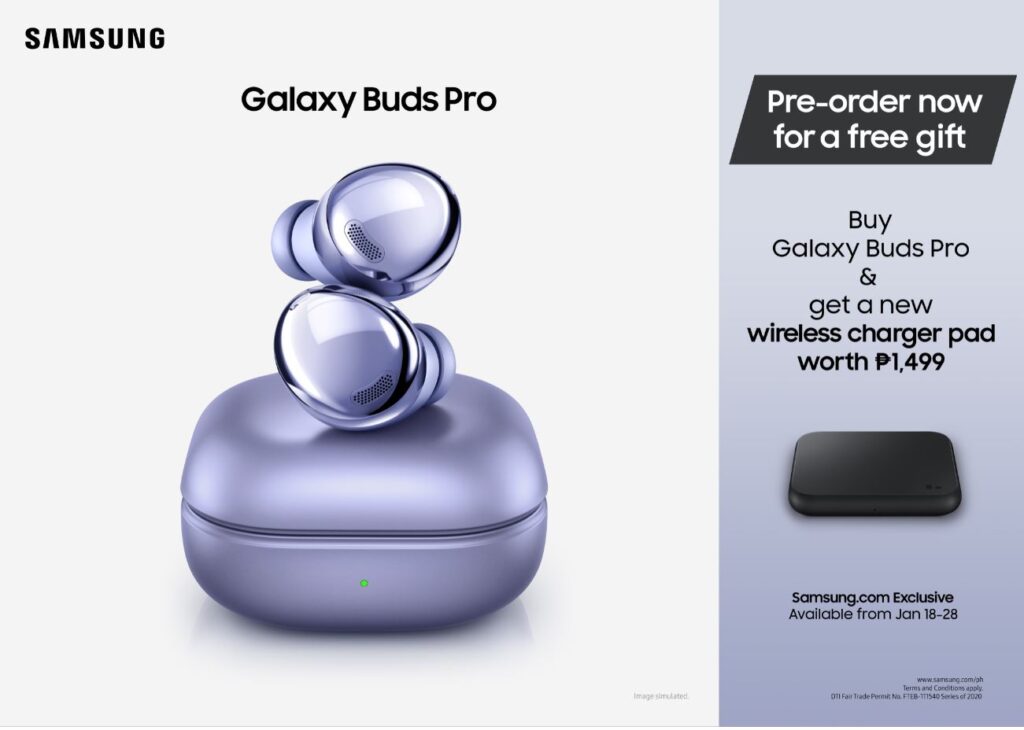 Availability
Galaxy Buds Pro come in three stunning colors: timeless Phantom Black and Phantom Silver, and an incredible Phantom Violet to match with your Galaxy S21. Galaxy Buds Pro will be exclusively available for Pre-Order at Php 9,990 on Samsung.com starting January 18 until January 28. Those who avail of the Pre-Order will get a free wireless charger pad worth Php 1,499.00 Galaxy Buds Pro will be available nationwide beginning January 29.
For more information about Galaxy Buds Pro, please visit: samsungmobilepress.com, news.samsung.com/galaxy or www.samsung.com/galaxy-buds-pro.
Be a member of the Techbeatph community. Like our Facebook page, subscribe to our YouTube Channel; and visit our website to get the latest news on tech, lifestyle and sports.