Samsung Releases the Galaxy S21 5G and Galaxy S21+ 5G
Samsung Releases the Galaxy S21 5G and Galaxy S21+ 5G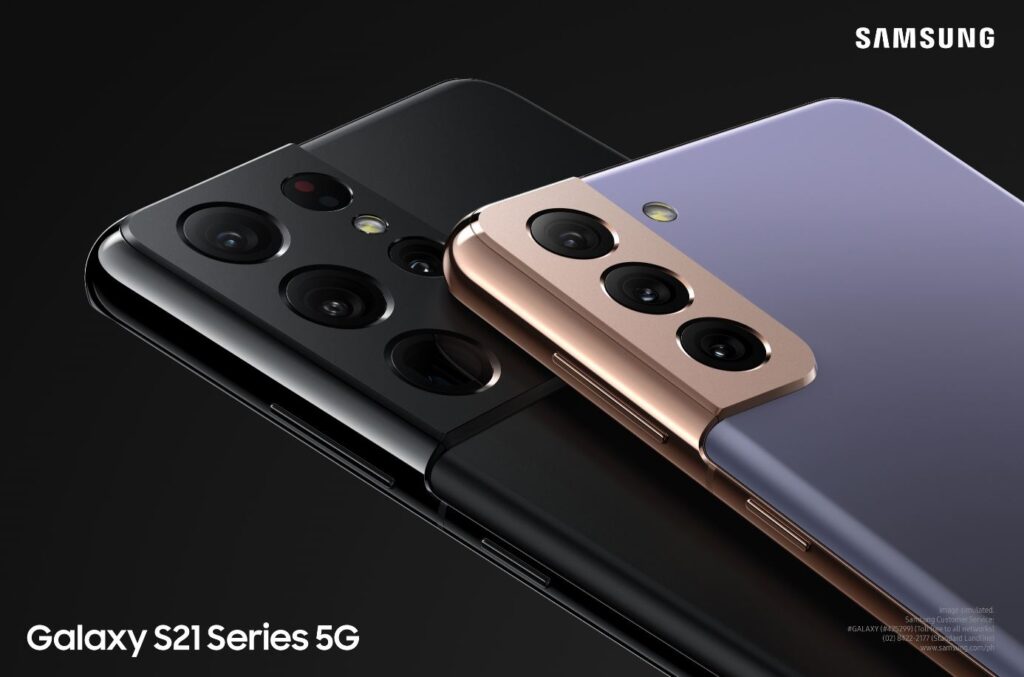 Samsung once again moved the yard stick when it comes to flagship smart phones with the epic release of the Samsung Galaxy S21 Series and S21 Series 5G. The Galaxy S21 Series 5G is loaded with state-of-the-art innovations so you can make the most of every moment. The new flagship series debuts a head-turning, iconic design, an epic pro-grade camera for users of any skill level and the most advanced processor ever in a Galaxy device. And each device offers the connectivity, power and performance that only Samsung can deliver.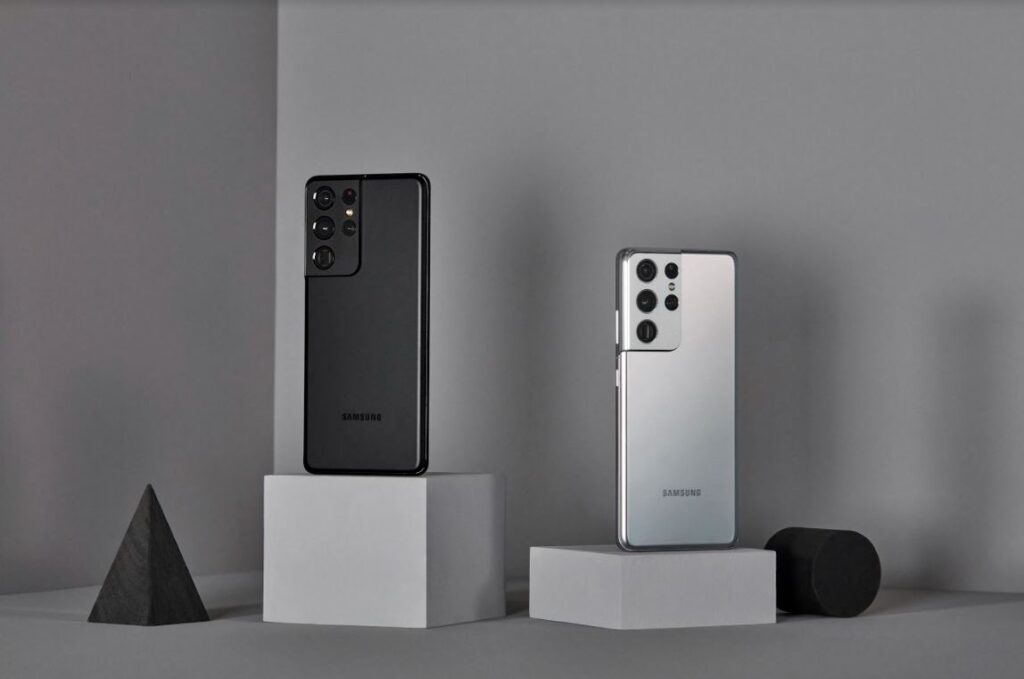 Now let's talk about what the phone looks like from the outside, the Galaxy S21 Series 5G is built for expression. Galaxy S21 5G was designed for those who want a light design and compact 6.2-inch display. Galaxy S21+ 5G sports an expanded 6.7-inch display and a larger battery, perfect for marathon gamers and binge-watchers.
The Galaxy S21 Series 5G touts an intelligent Dynamic AMOLED 2X Infinity-O display with adaptive 120Hz refresh rate for smoother scrolling and viewing. It automatically adjusts the frame rate based on the content whether you're swiping through your social feeds or watching shows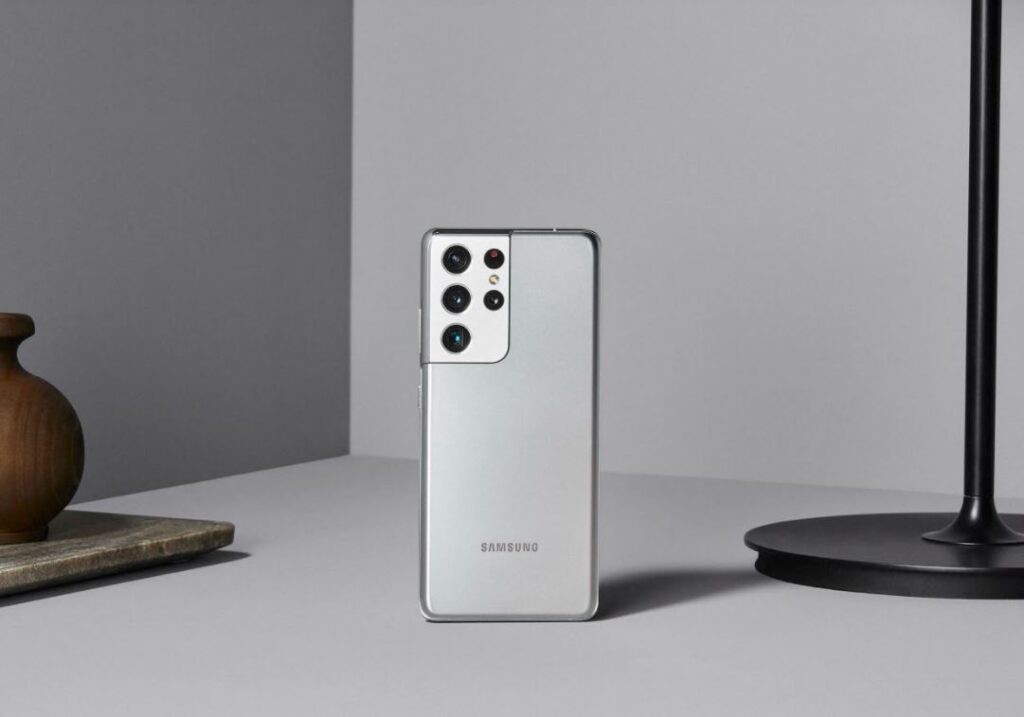 The Samsung Galaxy Series always had amazing cameras this continues with the latest generation of flagship device. The Galaxy S21 Series 5G continues Samsung's legendary camera heritage with pro-grade enhancements and video innovations that enable users of every skill level to get the best shot. Whether you're recording your puppy's first encounter with a mirror, chronicling game night antics or documenting spectacular views on a week-long road trip, Galaxy S21 5G and Galaxy S21+ 5G have you covered.
Improved 8K Snap lets you grab crystal clear images from your 8K video footage, so you can capture all the live action and get standout still shots every time you hit record. Even in fast-moving or bumpy conditions, your footage will be buttery-smooth with Super Steady video at an improved 60fps. New Director's View lets you see, switch, and select the best shot to tell your best story. Capture video with the front and rear cameras at once for real-time reactions with Vlogger View, and preview or change the angle, zoom or go wide without losing any action with Live Thumbnails. Paired with Samsung's new Galaxy Buds Pro, you can capture both ambient sounds and your voice at the same time using multiple mic recording.
Galaxy S21 5G and Galaxy S21+ 5G's AI-powered triple-lens pro-grade camera is designed for those times when you want to be more intentional and have more creative control. The camera system intuitively assesses and adjusts to your scene to ensure you can perfectly capture any environment. In Portrait Mode, the AI-powered camera leverages an improved 3D analysis that more accurately separates the subject from the background. It also brings in options for virtual studio lighting and AI background effects to make sure the subject pops from the frame. It also works for selfies too. For elusive faraway shots, whether you're on a hike or sitting in the back row, improved Space Zoom helps you get clear and steady shots. The new Zoom Lock minimizes shaky hands and captures clearer images at 30x zoom on Galaxy S21 5G and Galaxy S21+ 5G, by leveraging AI to keep your focal point in the center of the frame. Plus, enhanced processing power means bright pictures, even in the dark, so you can do proper justice to gorgeous sunsets and skylines.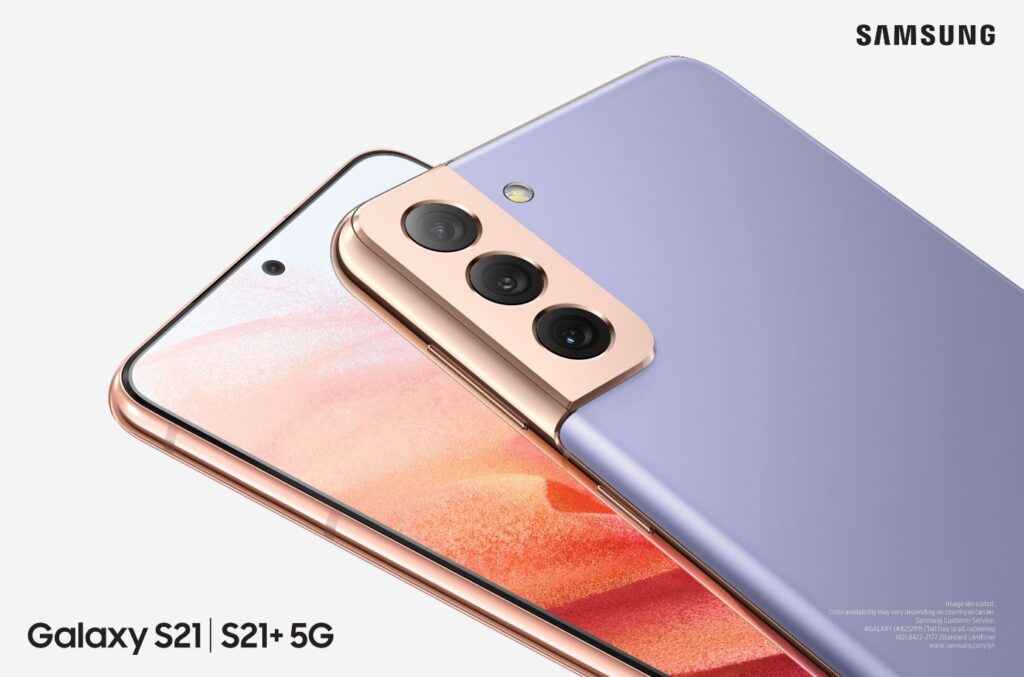 Galaxy users love and expect powerful experience. The Galaxy S21 Series 5G features the latest and most advanced smartphone chipset yet in a Galaxy for greater speed, energy efficiency, and advanced computing capabilities to support 5G connectivity and on-device AI. The Galaxy S21 Series 5G packs all the power you need to process photos, record 8K videos, enjoy a cloud gaming marathon and make the perfect video clips.
We rely on our smartphones more than ever, which is why protecting sensitive information is more important than ever. The Galaxy S21 Series 5G  is secured by Samsung Knox, Samsung's own proprietary chipset level (SoC) security platform. By adding tamper-resistant secure memory to our secure processor, Samsung Knox enables S21 to add a new layer of protection. 
On January 15 to 28, 2021, customers can pre-order the Galaxy S21+ 5G to get an epic bundle worth up to P19,000 through Samsung Experience stores, select Abenson and SM Appliance Stores and Authorized Samsung online partners. Customers who pre-order will get Galaxy Buds Live, Galaxy Tab A 8.0, Galaxy SmartTag, and a 25W Travel Adapter. Offer is also available through Globe and Smart until January 24.
Customers can also pre-order through Samsung.com to get as much as P13,000 worth of freebies including Galaxy Buds Live, Galaxy SmartTag and a P3,000 discount.
The pre-order promotion will last for a limited time and only while supplies last. Terms and conditions apply. Visit www.samsung.com/ph/ to learn more, or pre-order via www.samsung.com/ph/s21preorder/ .
Be a member of the Techbeatph community. Like our Facebook page, subscribe to our YouTube Channel; and visit our website to get the latest news on tech, lifestyle and sports.