Play Shopee Candy and Win a Brand New Laptop and Smartphone at Shopee 7.7
Play Shopee Candy and Win a Brand New Laptop and Smartphone at Shopee 7.7
From June 22 to July 7, users can enjoy free shipping with ₱0 minimum spend and redeem amazing prizes weekly with Shopee Candy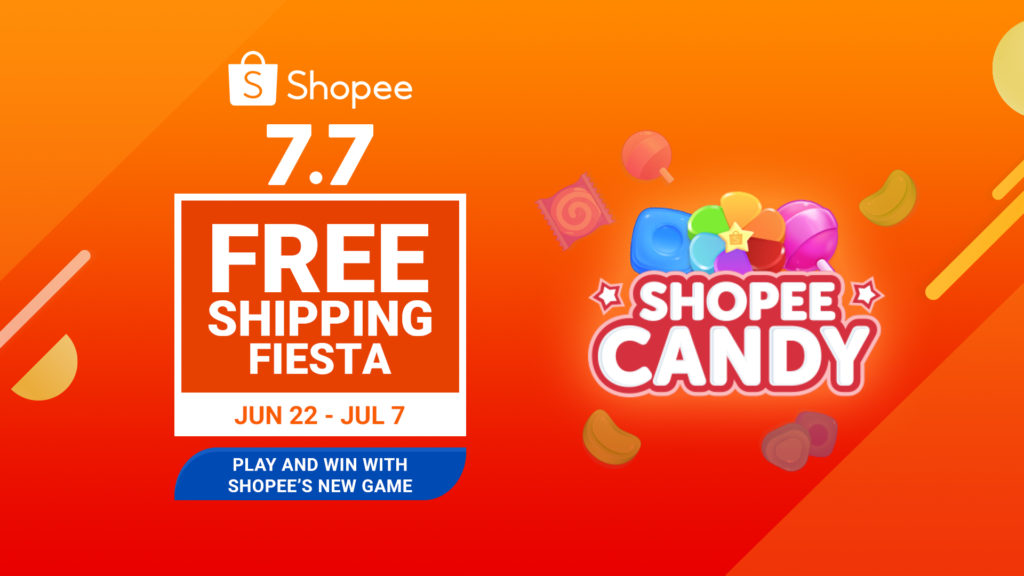 MANILA, JUNE 22, 2020 – Shopee, the leading e-commerce platform in Southeast Asia and Taiwan, launches a new in-app game, Shopee Candy, just in time for Shopee 7.7 Free Shipping Fiesta Sale. Shopee Candy players can redeem prizes, win cashback vouchers, and earn Shopee coins. From June 22 to July 7, shoppers can look forward to free shipping on selected stores, flash deals, and fantastic promotions from leading brands at Shopee 7.7 Free Shipping Fiesta Sale.
Ruoshan Tao, Head of Marketing at Shopee Philippines, said, "We are excited to introduce our latest in-app game, Shopee Candy, just in time for Shopee 7.7 Free Shipping Fiesta. Shopee will continue to provide users with more rewarding games and entertaining offers as Filipinos continue to play, work, and shop from home."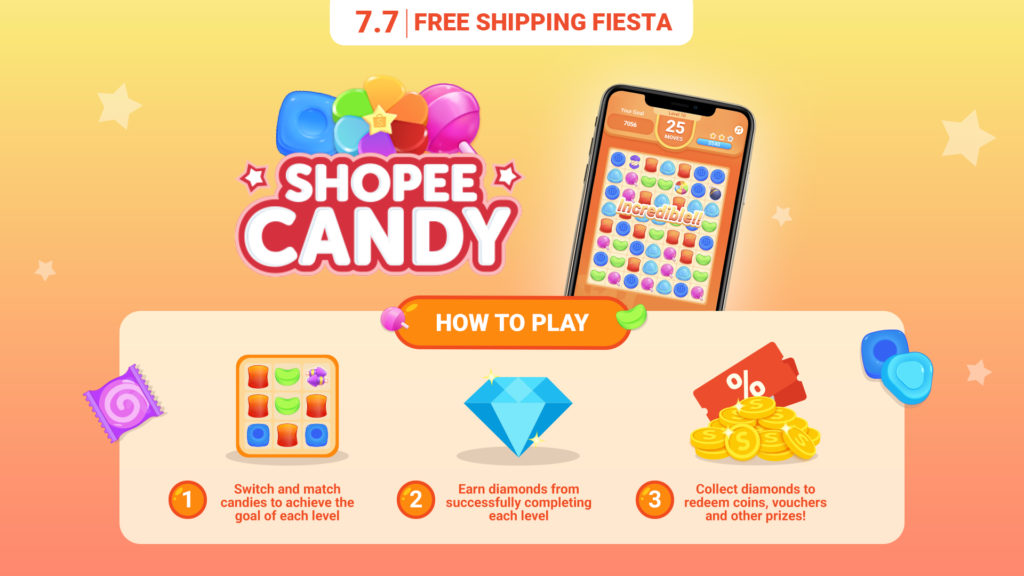 Shopee Candy
Shopee Candy is an easy switch-and-match game that appeals to users of all ages. Players simply have to switch and match candies to achieve the goal of each level before running out of moves.
Participants can earn as many points as they can get and redeem their rewards after the game. Users can stand a chance to win Shopee coins, cashback vouchers, and special prizes, including a Samsung Gear VR, A&S S200 Slim HD TV, Xiaomi Mi A3, FUN SNAP iDol Drone FHD, Xiaomi Mi 9 SE, Nextbook Flexx 11 2-in-1 laptop and a Huawei Nova 3.
Shopee 7.7 Free Shipping Fiesta
From June 22 to July 7, Shopee 7.7 Free Shipping Fiesta offers up to 90% off on select items, weekly flash deals, and promos as low as ₱9. Users can look out for exclusive offers from leading brands such as Globe, Pampers, Nestle, Unilever, Maybelline, Wyeth, and The SM Store.
Download Shopee for free through the App Store or Google Play.
Be a member of the Techbeatph community. Like our Facebook page, subscribe to our YouTube Channel; and visit our website to get the latest news on tech, lifestyle and sports.