AMD Announces more Powerful Mobile Processors
AMD Announces more Powerful Mobile Processors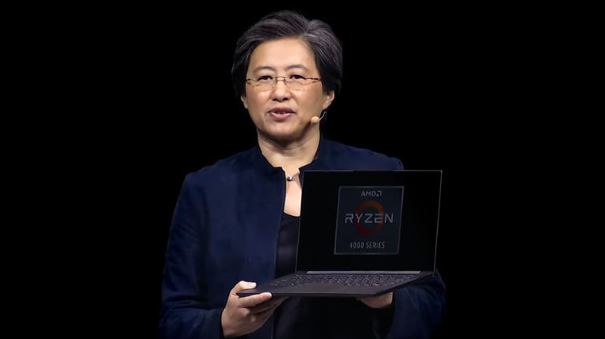 Announce during CES 2020 the AMD 4000 series processor has been officially announced by AMD. AMD is fast catching up with team blue with this latest iteration of their mobile processors. The octa-core 4000 series definitely packs a punch.Last May 27, 2020, AMD announced the availability of the processors in the region.
The new processors are built with the Zen 2 architecture on 7nm process, with an IPC (Instruction Per Clock) of 15% higher than the last generation with a double in the power efficiency which is a game changer for mobile gaming and content creation.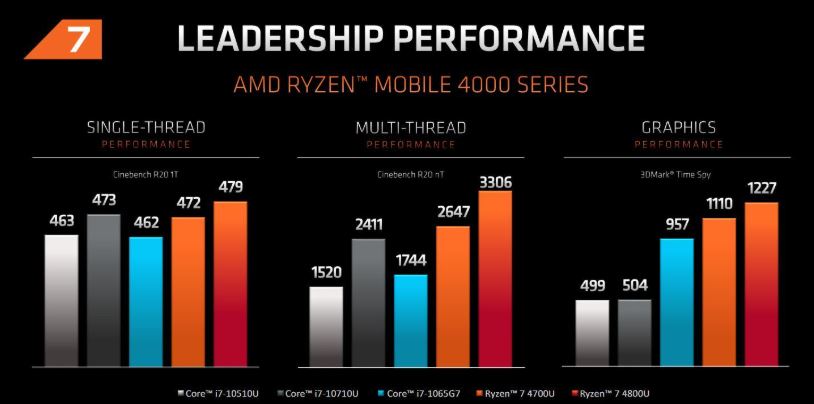 The latest generation of AMD processors are equipped with integrated GPU Vega 8 with better architecture and higher clock speeds, this will be giving you better performance than the integrated GPU models fro their competitors. Ultimately giving you better gaming performance.
The H-series CPUs were developed with gamers in mind. The first CPUs for gaming laptops to have up to 8 cores and 16 processing threads. These are the most powerful processor models currently available for laptops. The processors have the thermal design (TDP) level of 45W.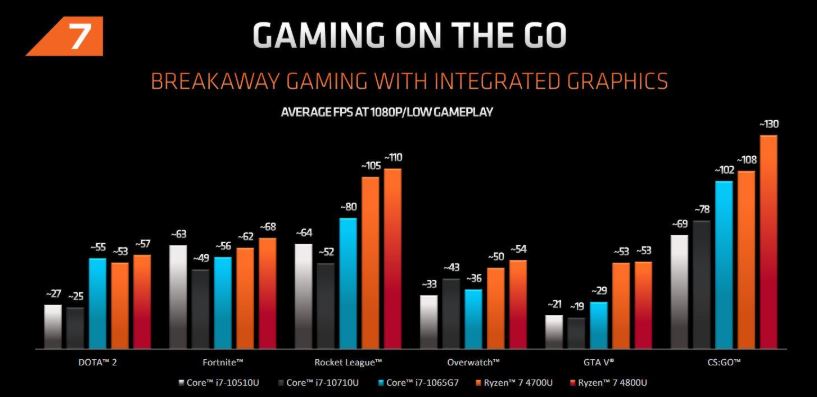 The latest generation AMD processors continues to deliver the better gaming performance, Compared to their last generation of processors the processors show a considerable step up with the latest generation of games.
As also compared to "team blue" the AMD processors shows a significant jump in performance.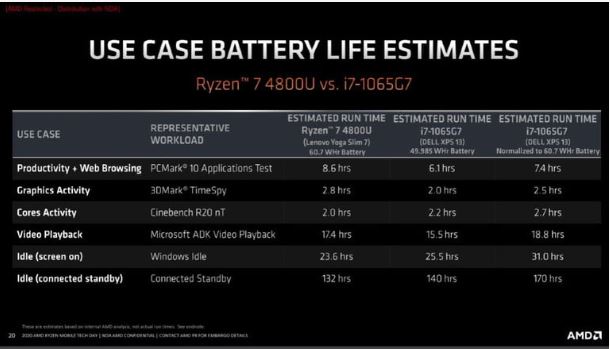 The latest generation AMD processor also gives you longer battery life due to their 7nm architecture. As seen above with different conditions and processing activities.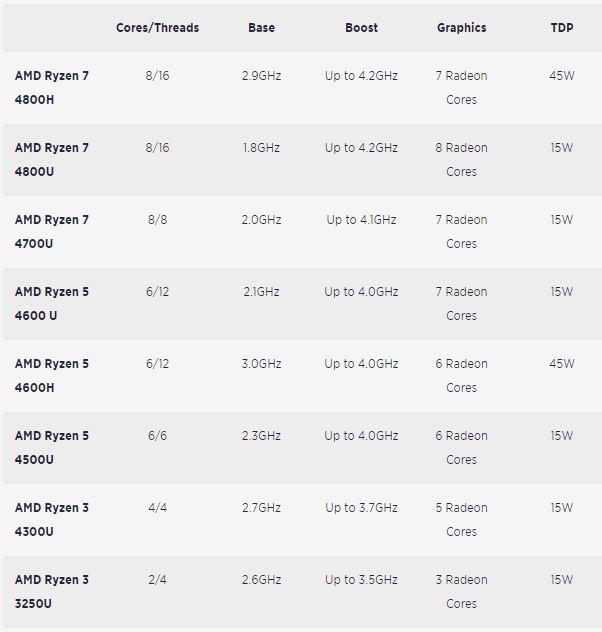 Compared to 'team blue's" mobile architecture, AMD claims that its Ryzen 4000 mobile chip delivers two times better performance per watt. That meant much greater consistency and frame rate stability.
Manufacturers of different laptops also discussed a summary of their AMD Powered devices. ACER, ASUS, Lenovo, HP, Dell, MSI all have new laptops coming out soon. We will be bringing you real world reviews of each of the laptops we are able to get our hands on. So look out for that.
Be a member of the Techbeatph community. Like our Facebook page, subscribe to our YouTube Channela; and visit our website to get the latest news on tech, lifestyle and sports.