Google connect Filipinos to Relevant Info during Quarantine
Google connect Filipinos to Relevant Info during Quarantine
MANILA, PHILIPPINES, MAY, 2020–With the COVID-19 pandemic, access to information has become more crucial than ever. As the coronavirus situation evolves, Google continues to strive to organize relevant and authoritative information and make it accessible to Filipinos. Among the company's efforts to help people stay informed at this critical time include:
An enhanced Google News experience focused on COVID-19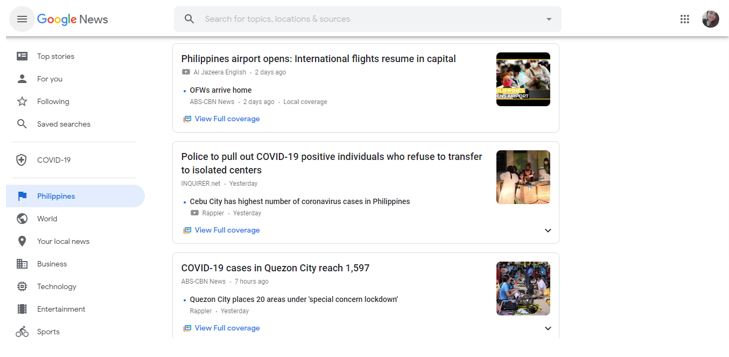 Many people go on online to search for valuable information related to coronavirus including updates on confirmed cases and recoveries, economic coverage, healthcare tips, and travel advisories. Google News has simplified this experience by collating the latest COVID-19 news from authoritative sources and news publications in one specific tab. By clicking on this section, users are directed to a page showing all related local and international news about COVID-19. This new feature is available on Android, iOS, and web.
A dedicated COVID-19 website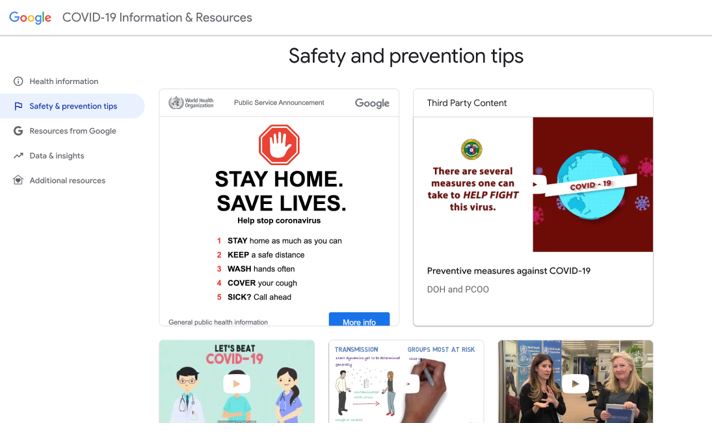 Google has developed an all-in-one website where users can access health information and safety tips gathered from sources like the Department of Health (DOH), as well as additional helpful content such as those for distance learning and for small businesses. It features compiled videos from local content creators so people can find a new hobby or activity to adopt during the quarantine. Some of the videos include how to manage your energy for your daily tasks with Bianca Gonzalez and Amy Perez, learning from home with Team Lyqa, home workout routines from Erich Gonzales, and Dorm Room Friendly Recipes from Erwan Heussaff.
SOS Alerts on Search


Google launched SOS Alerts in the Philippines to give users immediate access to the latest developments about the virus when they type in on Search. With this feature, people will see a top stories carousel, links to helpful information, and safety and prevention tips from sources like the DOH.
YouTube News Shelf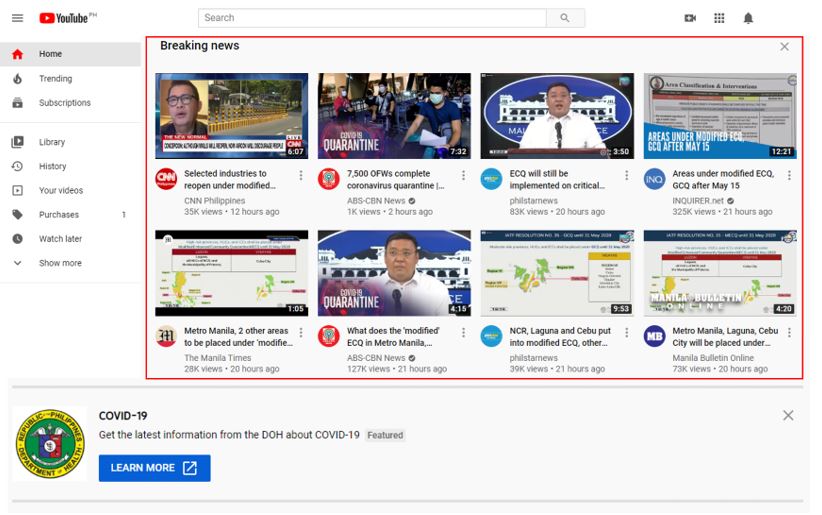 YouTube users will see a news shelf that houses breaking and top news on the homepage about COVID-19 so they can quickly see the latest trusted information and updates about the pandemic.
YouTube Information Panel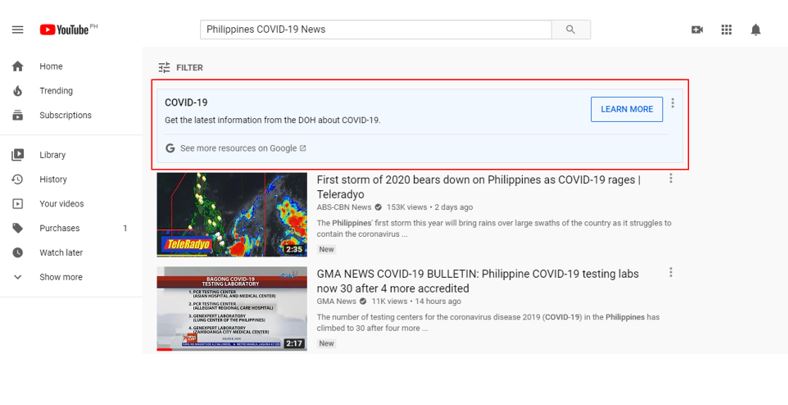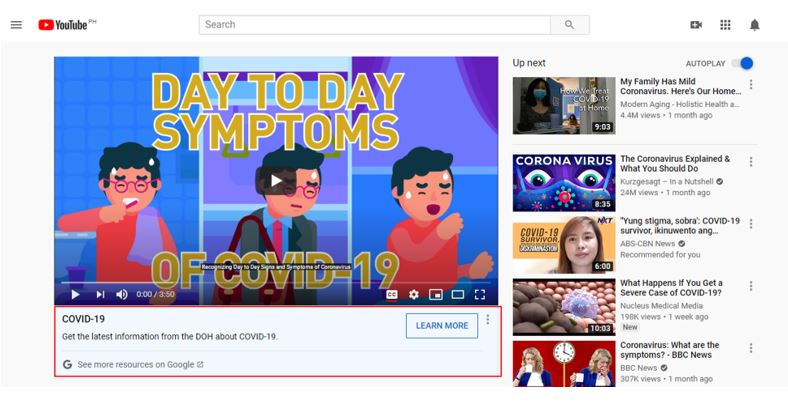 People searching for COVID-19 on YouTube will immediately see an information panel as part of the search results. This links to the websites of local sources such as the DOH. To constantly remind viewers of the need to consult credible sites, information panel is also shown when people are watching a video related to coronavirus.
As the situation progresses, it is important to stay vigilant and play a role in helping suppress the curve. Get the latest news and credible information about COVID-19 on Google and YouTube.
Be a member of the Techbeatph community. Like our Facebook page, subscribe to our YouTube Channel; and visit our website to get the latest news on tech, lifestyle and sports.