ASUS ROG Uses Liquid Metal for Entire Intel Laptop line for 2020
ASUS ROG Uses Liquid Metal for Entire Intel Laptop line for 2020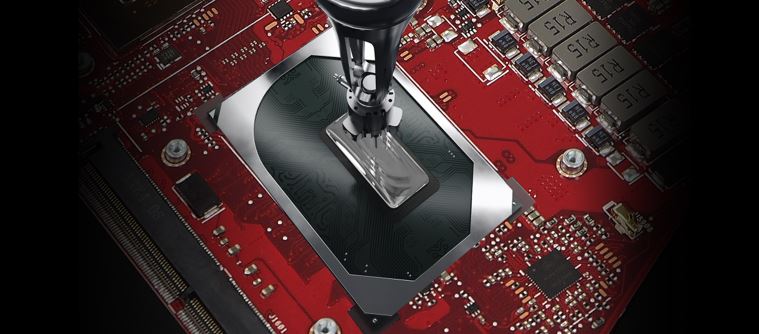 ASUS ROG recently announced that they will be rolling out rollout of Thermal Grizzly Conductonaut liquid-metal thermal compound for all 2020 ROG gaming laptops featuring 10th Gen Intel® Core processors. Liquid metal offers unrivaled CPU cooling, freeing up thermal headroom for increased performance and lower fan noise.
Long held in high regard by overclockers and enthusiasts have long harnessed the superior cooling benefits of liquid metal for high-end machines, but its application was not feasible for mass production — until now. Following a secret, year-long R&D program, ROG has patented a factory-application process yielding significantly better CPU performance, lower temperatures, and reduced noise for gamers at every price point.
Maximum cooling performance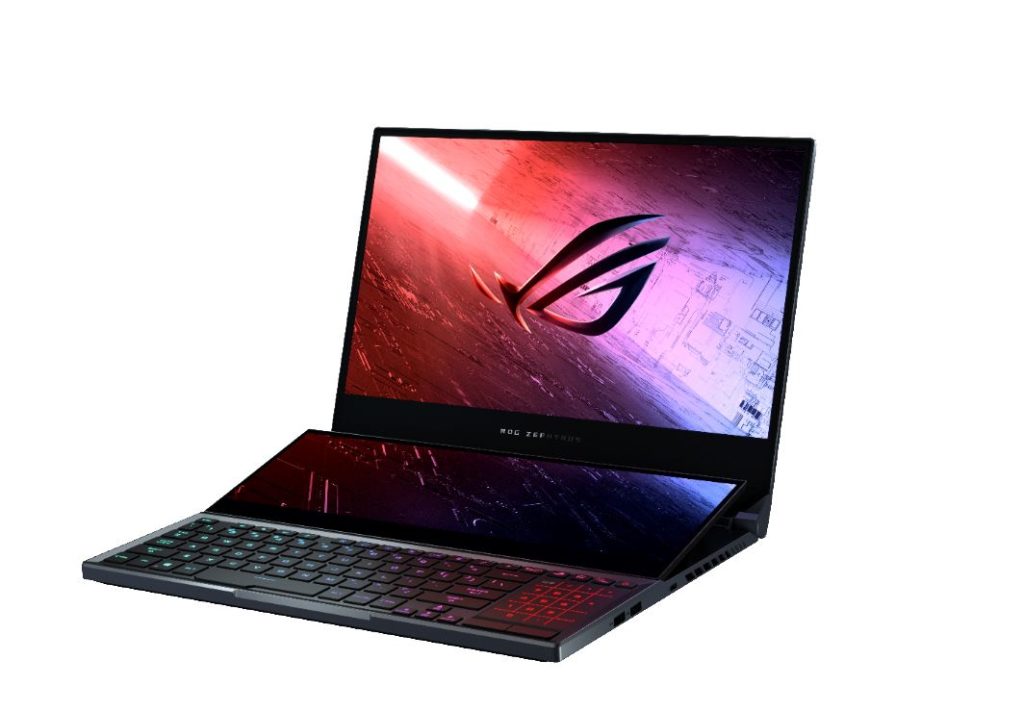 Cooling is one of the greatest challenges facing gaming laptops, and ROG is constantly looking for ways to improve. The current gaming laptops are now getting thinner and faster which is a challenge ASUS RUO faced head on. This drive led to liquid metals, which are extremely effective at transferring thermal energy between surfaces like a processor die and heatsink.
Over a year of testing liquid metal with various processors, ROG engineers observed a 10-20°C reduction in temperatures depending on the CPU. Lower temperatures help processors sustain higher clock speeds for longer and prevent fans from ramping up to louder RPMs. The additional thermal headroom can also be used to reach even faster frequencies and higher performance.
Patented mechanical precision
ROG R&D engineers targeted 10th Gen Intel Core processors to maximize gaming benefits, while electing to pair them with Thermal Grizzly's Conductonaut compound for its concentration of optimum alloys. The engineers made sure that the proper application of liquid metal will be maximized the thermal efficiency.
ROG goes full metal
The ROG liquid-metal project is ongoing in a continued pursuit of better cooling for gaming laptops. Last year's ROG Mothership was the first system to take advantage of this technology, and it paved the way to several refinements enabling a much wider roll-out across the full family of ROG gaming laptops with 10th Gen Intel Core processors. ASUS ROG is now going heavy metal and steps ups their cooling game which will lead to more innovation down the road.
Patents for the liquid-metal process and anti-seepage barrier formally recognize the innovation ROG continues bringing to gaming laptops. The superior thermal compound enhances cooling in a tangible way, improving performance, temperatures and acoustics. Where it was once restricted to the realm of hardcore overclocking, ROG is putting liquid metal in the hands of the masses.
For a more detailed design story and discussion of the patented application process, visit: https://rog.asus.com/articles/technologies/patented-process-brings-exotic-liquid-metal-thermal-compound-to-new-rog-gaming-laptops
Further information will be announced on the ASUS and ROG Philippines Pages.
Be a member of the Techbeatph tribe. Like our Facebook page, subscribe to our YouTube Channel and visit our website to get the latest news on tech, lifestyle and sports.