XTREME SUMMER XTRAVAGANZA PROMO
XTREME SUMMER XTRAVAGANZA PROMO
Be summer ready this 2020 with the XTREME Summer Xtravaganza Promo! Get up to Php 3,995 worth of item (TV, Microwave oven, or rice cooker) when you purchase select products from XTREME from March 1, 2020 to May 31, 2020!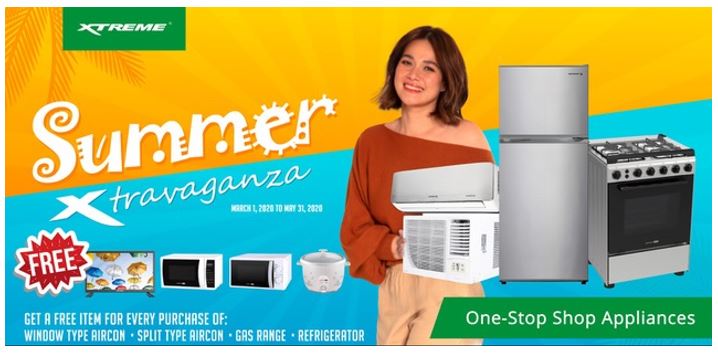 WHAT: XTREME Summer Xtravaganza Promo WHEN: March 1, 2020, to May 31, 2020 WHERE: XTREME Stores Nationwide How: Get a free item when you purchase select XTREME Appliance Promo list: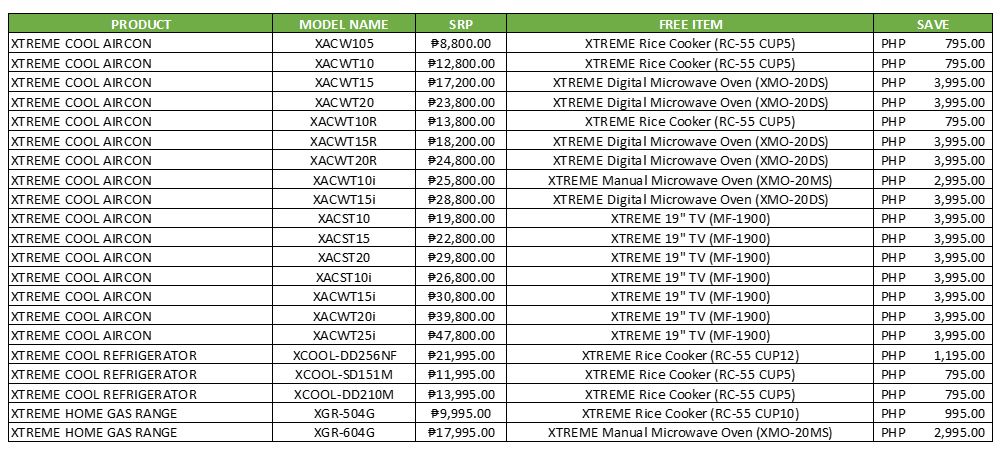 Be a member of the Techbeatph tribe. Like our 
Facebook page
, subscribe to our 
YouTube Channel
 and visit our website to get the latest news on tech, lifestyle and sports.
Share and Enjoy