Fulcrum Esports; the Start-Up Esports Company Rising in Eastern Manila
Fulcrum Esports; the Start-Up Esports Company Rising in Eastern Manila
Start-up esports company Fulcrum Esports which opened its first esports hub last December 6, 2019, is making amazing strides in accelerating the development of esports in Rizal. Fulcrum Esports' is not letting up as weekly tournaments are now happening regularly.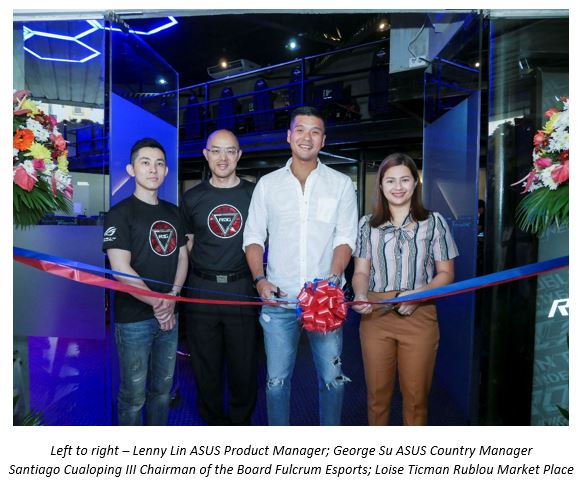 Rotating between the most popular esports titles such as MOBA games like DOTA 2 and League of Legends as well as First Person Shooting Game Counter-Strike: Global Operations. The weekly instore tournaments are a hit with not only the amateur teams in the region but also teams coming from Metro Manila.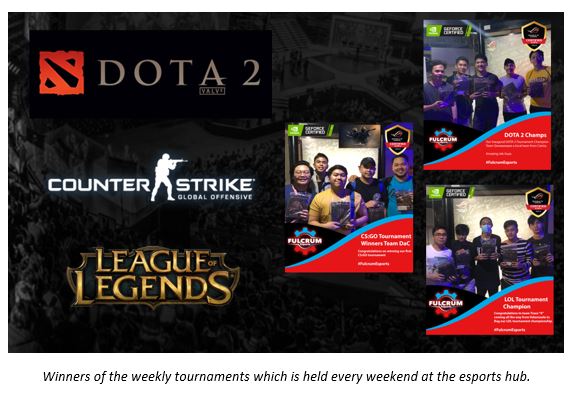 Fulcrum Esports also hosted last month's first-ever Call of Duty Modern Warfare PC tournament. Leveraging on the power from their ASUS ROG GL10 gaming rigs and equipped with Nvidia RTX 2060 graphics cards, the tournament was extremely well received. There were 10 participating teams that came from Rizal, Makati and as far north as Quezon City. The tournament rules and regulations prepared by Fulcrum Esports were based on the Call of Duty League, the international competitive Call of Duty tournament. When the smoke was cleared, only two teams have emerged to battle it out in the Finals.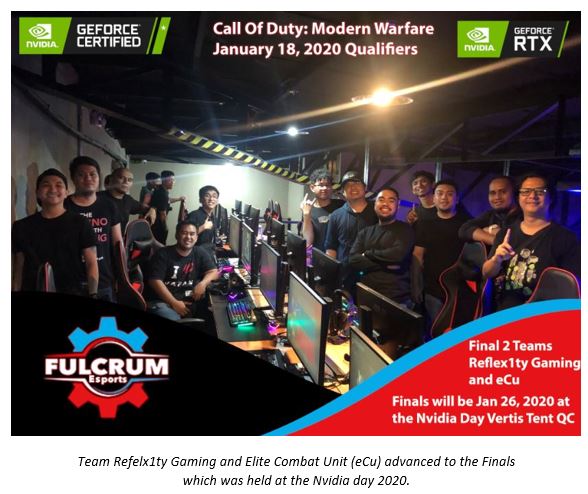 Nvidia Day 2020
Fulcrum Esports through their partnership with ASUS Republic of Gamers and Nvidia lend their expertise to handle the showcase match of Call of Duty Modern Warfare. Banking on the rules and procedures established during the qualifiers, Fulcrum Esports was able to deliver a seamless experience to players, organizers, and fans.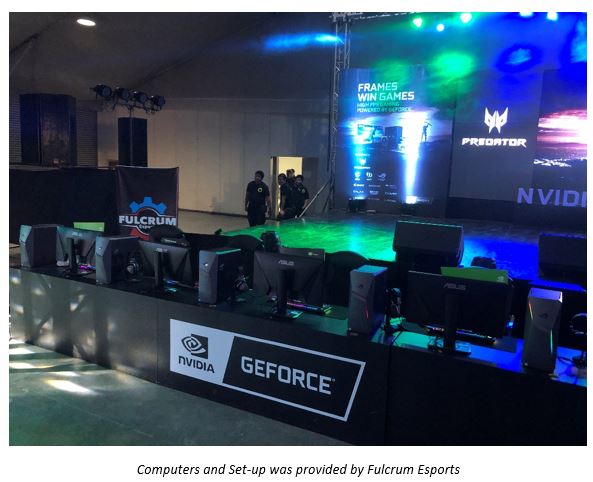 Fulcrum Cup
Fulcrum Esports is banking on the positive response from the local amateur esports scene where they will launch their very first Fulcrum Cup with League of Legends as its featured game. The tournament is scheduled for February 29 and March 1, 2020. The two-day event is open to all amateur teams with the winning team gets to take home the Fulcrum Cup and Php 10,000.00 in prize money.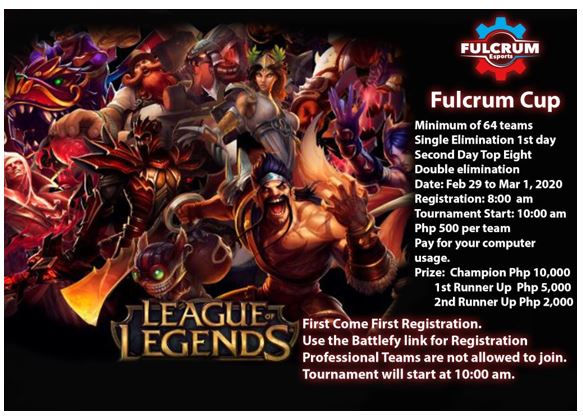 Interested teams can use this Battlefy Link to register https://battlefy.com/ftw-league-of-legends/fulcrum-cup/5e36c9a69ef89610a480b42a/info. The cut off for registration is February 29, 2020, at 7:59 am.
What's Next for Fulcrum Esports?
Fulcrum Esports is continuously moving and innovating in the ever-evolving world of esports in the country. The company is now planning something big for the summer holidays to even strengthen and accelerate esports in the eastern part of Metro Manila.
More exciting events and other exciting surprises will be rolled out by Fulcrum Esports as they aim to achieve their goal of accelerating and developing esports.
Be a member of the Techbeatph tribe. Like our Facebook page, subscribe to our YouTube Channel and visit our website to get the latest news on tech, lifestyle and sports..