G2E Asia @ the Philippines – a Bridge to the World
G2E Asia @ the Philippines – a Bridge to the World
The newest addition to the G2E Asia event series, G2E Asia @ the Philippines makes its official debut at the Marriott Grand Ballroom early in December of 2019. The two-day show is supported by the Philippine Amusement and Gaming Corporation (PAGCOR) and included an expo, educational conference, and unprecedented networking opportunities.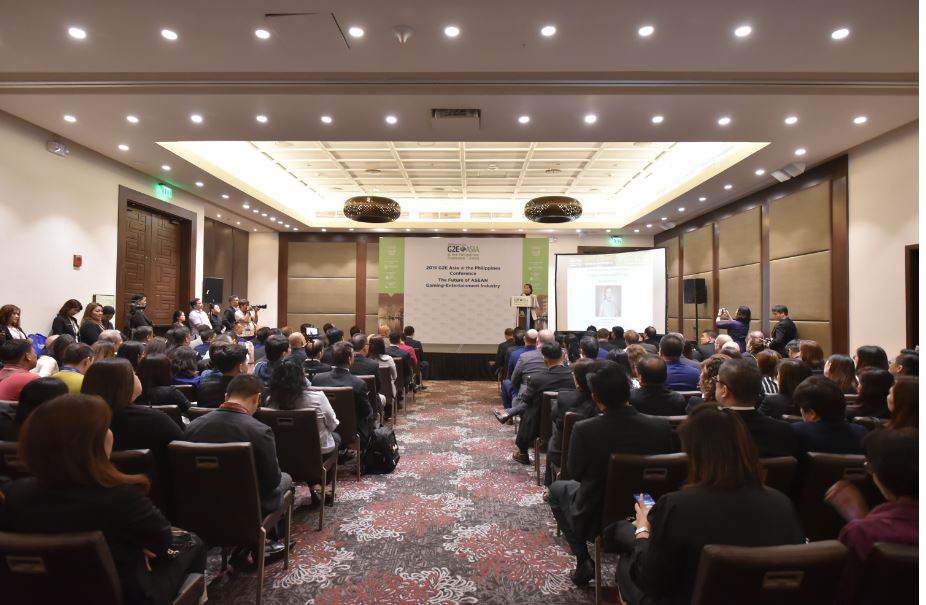 Josephine Lee, chief operating officer of Reed Exhibitions Greater China, noted, "G2E Asia will build a firm bridge between Manila and the world, bringing new opportunities for growth and innovation in local gaming-entertainment. G2E Asia's renowned value-added event platform, including high level conference program, interactive onsite events and business matchmaking offerings, provide unparalleled networking opportunities and brand exposure to exhibitors keen to tap into the ASEAN gaming market.
Ms. Andrea Domingo, Chairman and CEO of PAGCOR kicked off the event with her opening keynote address. Opening ceremony dignitaries include: Michael Cheng, President of Reed Exhibitions Greater China; Ms. Andrea Domingo, Chairman and CEO of  PAGCOR; Chief Peter Eric Pardo, Chief of Staff, Mayor's Office of Pasay City; Mr. Takashi Oya, Co-Vice Chairman & President of OKADA Manila; Mr. Hakan Dagtas, EVP, Chief Gaming Operations Officer of Travellers International Hotel Group Inc; Mr. Roger Lwin, Vice President of Gaming Operations, City of Dreams Manila.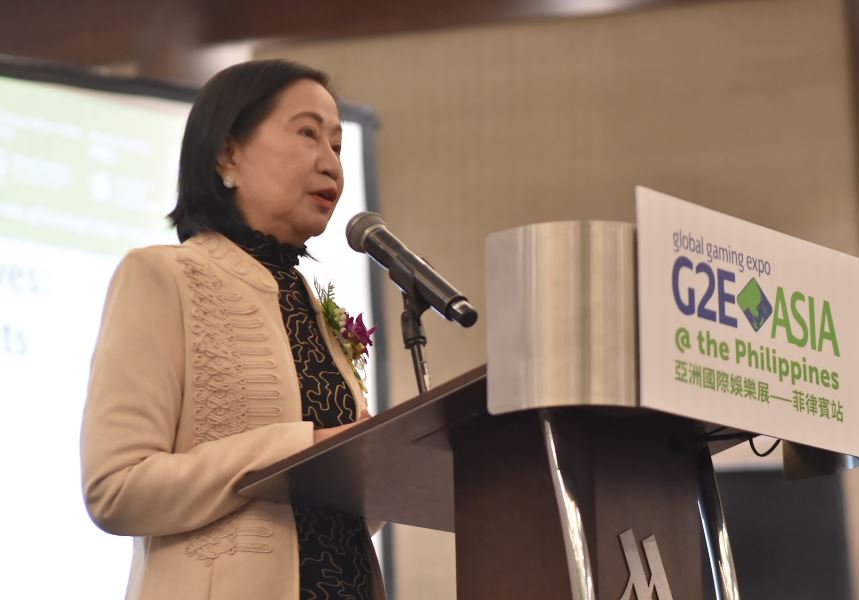 Roberto P. Alabado III, Assistant Secretary, Tourism Development Planning, Department of Tourism (DOT), kicks off the day two keynote speech. The G2E Asia @ the Philippines Conference Program featured a robust education schedule delivered by a lineup of renowned leaders and influencers. The two-day, content-rich program centers on the themes of "ASEAN Market Perspectives: Opportunities and Threats" and "Beyond Gaming."
G2E Asia @ the Philippines offered its participants a wide range of networking opportunities with gaming operators and professionals from the Philippines and neighboring countries:
The Gaming Executives' Reception: This exclusive, invitation-only gathering convened the industry's most prominent leaders, offering senior-executive networking opportunities and brand exposure at the highest level.
The G2E Asia @ the Philippines Product Awards and Gala Dinner: This event recognized the exhibition's most popular products and services across four categories: best bingo solution, best electronic gaming solution, best sports betting solution, and best online gaming solution.
Segmented industry networking events: This series of small, interactive and industry-specific gatherings highlighted slots, table games, and iGaming.
The after-party: Open to all attendees, this gathering provides extended networking opportunities beyond show hours.
Additional show features included the G2E Asia Matchmaking Program, which provided pre-arranged, one-on-one business connections to further maximize time and ROI, and the invitation-only G2E Asia Privileges Program, which provided access and amenities to senior-level executives, buyers, and decision-makers in ASEAN gaming and entertainment.
Be a member of the Techbeatph tribe. Like our Facebook page, subscribe to our YouTube Channel and visit our website to get the latest news on tech, lifestyle and sports.