ROG Phone 2 Ultimate Edition Pre-Orders Announced
ROG Phone 2 Ultimate Edition Pre-Orders Announced
The long-awaited ROG Phone 2 in 12GB/1TB is officially in the Philippines, pre-orders have been opened and will last until December 13 only.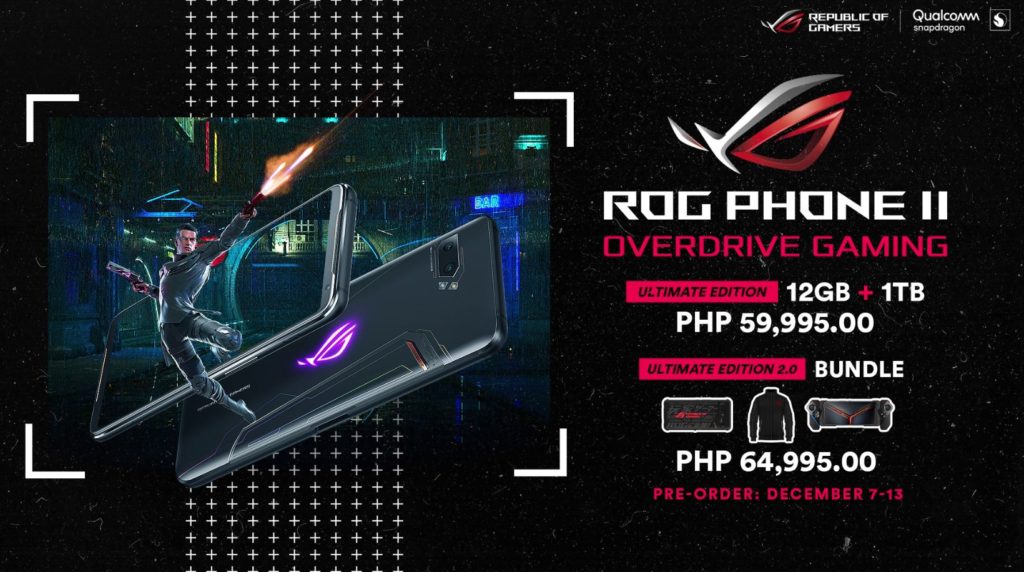 The ASUS Republic of Gamers (ROG) has officially announced the arrival of the ROG Phone 2 Ultimate Edition (12GB/1TB), which was already declared at PHP 59,995.00 last October 11. The ROG Phone 2 Ultimate Edition will be available for pre-orders from December 7 to 13, 2019. Furthermore, the pre-order campaign for this particular variant features two (2) bundling programs once more. First, Overdrive Gaming 2.O, which allows fans of the brand to purchase the ROG Phone 2 Ultimate Edition together with the ROG Kunai Gamepad, the Lighting Armor Case, and an ROG Exclusive Jacket for just the price of PHP 64,995.00. Second, Wear Victory 2.O, which reserves an ROG Exclusive Jacket for those who would like to pre-order the ROG Phone 2 Ultimate Edition only without added cost. The full information has been unveiled on the ROG Philippines page and the mechanics can also be viewed through
http://bit.ly/ROGPhone2UltimateEdMechanics
. Meanwhile, the pre-order form is at
https://forms.gle/PP7uVS9y93Bti9LD6.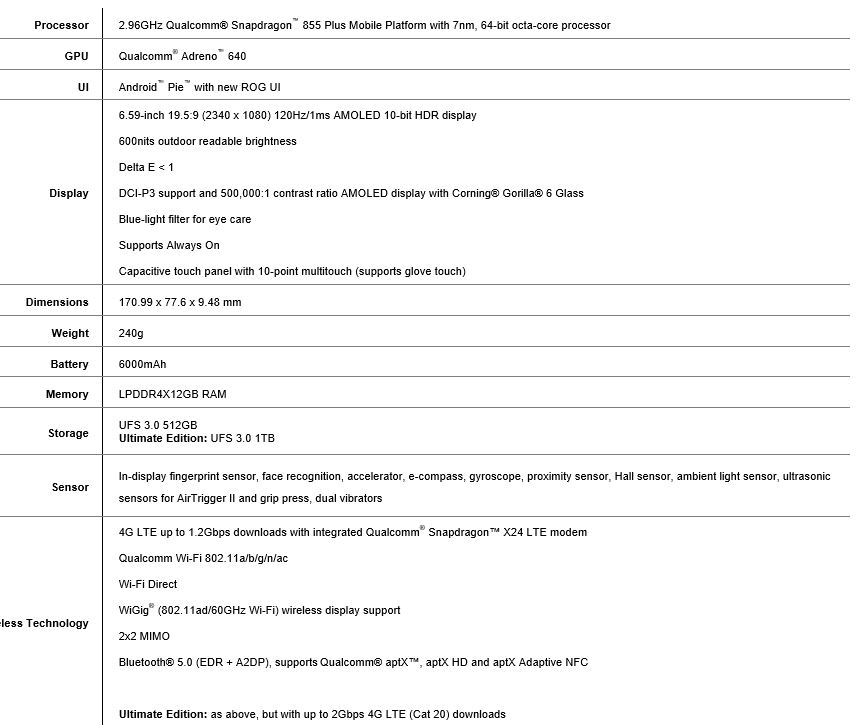 Be a member of the Techbeatph tribe. Like our 
Facebook page
, subscribe to our 
YouTube Channel
 and visit our website to get the latest news on tech, lifestyle and sports.
Share and Enjoy