ASUS Philippines Leads Educational Advancement Anew
ASUS Philippines Leads Educational Advancement Anew. Equips Training Center for Filipino Chinese Cultural and Economic Association (FCCEA)
In partnership with ASUS Foundation and Fil-Chi Love and Care Foundation, ASUS Philippines adds another feather on its cap with a strengthened CSR campaign that pushes for Educational Enrichment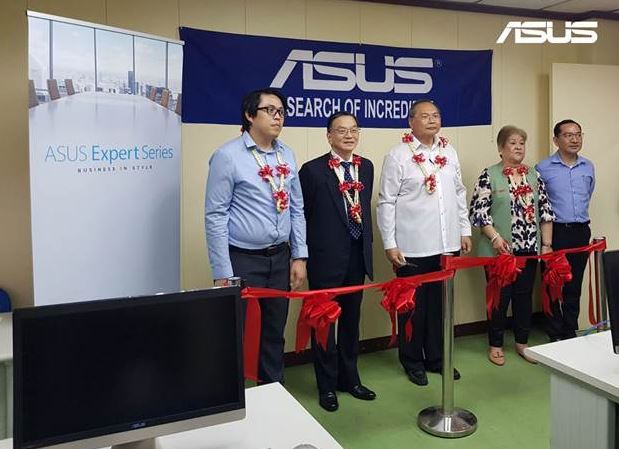 ASUS Philipp­ines, together with its long-term partners in ASUS Foundation and the Fil-Chi Love and Care Foundation, showed once more its commitment and might in providing better-learning opportunities for educational and career advancement. This time around, ASUS Philippines and its key partners equipped the training facility for the employees of the Filipino Chinese Cultural and Economic Association (FCCEA), with twenty-two (22) units of the ASUS Vivo AiO, an All-in-One PC which is designed to maximize their productivity and intuitive learning.
"We chose ASUS Philippines and the ASUS Foundation as our partner for this program to ensure that the employees of FCCEA will be provided with the best learning experience," shares Bella Huang, CEO of Fil-Chi Love and Care Foundation.
"Here, they see ASUS as a great help in bridging digital transformation. ASUS is always on top of our minds, as they are easy to approach, and are always willing to give back to the community in need," she closed.

Attended by no less than Taipei Economic & Cultural Office Deputy Ambassador James S. Chu, the grand opening of the newly-quipped learning facility in Binondo, Manila, also highlights the close ties between Taiwan and the Philippines, and how ASUS Philippines continues to be a strong proponent for good international relations between these two neighboring states.
"This partnership with ASUS Philippines and ASUS Foundation is really important. By providing these computers as an instrument, students will learn efficiently. So I think this [CSR] program is one step closer towards a brighter future," shares TECO Deputy Ambassador James S. Chu.
George Su, Country Manager of ASUS Philippines closes, "We are always driven to stretch our resources to communities in need, of course with the help of our various partners. And as we celebrate our 30th Anniversary, it is especially relevant for ASUS Philippines to be more active with our CSR programs. Our business is not just about creating innovative products. It is also our business to build a more incredible world for the greater good."
For more Tech Lifestyle News and Features Visit us at Techbeatph.com, and visit and subscribe to our YouTube Channel.