Samsung and Microsoft Expand Strategic Partnership
Samsung and Microsoft Expand Strategic Partnership to Deliver Unified Experiences Across Mobile Devices
Tech leaders work together to launch new products, services, and integrations for more continuous connectivity across devices and platforms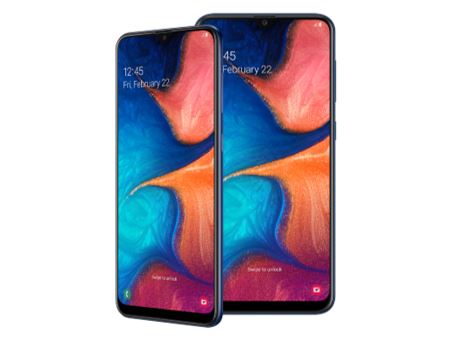 NEW YORK, USA – August 7, 2019
– Samsung Electronics Co., Ltd. today announced the next step in its long-term, strategic partnership with Microsoft to bring seamless productivity experiences across devices, applications, and services. Starting with exclusive Microsoft integrations in the new Galaxy Note10, users will now have a simple way to work fluidly between a smartphone and a PC, while the Galaxy Book S introduces an all-new mobile computing experience with its uncompromised mobility and next-generation performance. Bringing the best of both Galaxy and Windows platforms, this partnership will continue to expand as Samsung and Microsoft leverage cloud computing and advanced intelligence to deliver rich, seamless mobile experiences to market in the 5G era. "We believe the mobile industry is on the cusp of a transformation, one in which individual devices give way to seamless, connected and continuous experiences, wherever we go," said DJ Koh, President, and CEO of IT & Mobile Communications Division, Samsung Electronics. "Open collaborations, like this industry-leading partnership with Microsoft, are instrumental in pioneering a new generation of mobile experiences. As new technologies like 5G become a reality, our partnership will play an important role in helping people live more fluid, flexible lives." "Microsoft and Samsung share a long history of innovation and collaboration, and today's announcements mark the next stage in our partnership," said Satya Nadella, CEO of Microsoft. "Our ambition is to help people be more productive on any device, anywhere – and the combination of our intelligent experiences with Samsung's powerful, new devices makes this a reality."
Introducing Seamless Productivity Across Devices
Consumers live and work across multiple devices, and the need for better and easier connectivity is clear. Today's cross-device experience can be fragmented—users on a PC have to interrupt their flow to look over at their phone, open an app to then send images, videos or files to their PC. Instead, they want a world in which their content syncs automatically, so they can start a project in one place on one device, and pick it up on another, without distractions. As mobile-first users make up a larger share of the workforce, the demand for more seamless connectivity will only increase. According to the analyst firm CCS Insight, 42% of employees spend more than three hours a day working on a mobile device, which is even higher for millennial employees at 51%. This partnership enables users to now have a unified experience across multiple devices wherever they are. Samsung and Microsoft are also bridging the gap between mobility and performance with the new Samsung Galaxy Book S, which offers an always-connected solution that brings the smartphone experience to a laptop. The Galaxy Book S has built-in LTE connectivity, a powerhouse battery life, and an ultra-slim, lightweight design to usher in new mobile computing experience.
Building on an Established, Successful Relationship
Samsung and Microsoft have had a long-standing partnership focused on making computing more productive and powerful. Starting with Galaxy Note10, Microsoft's most popular productivity solutions for smartphones will be seamlessly integrated into Galaxy products and services: ● Enhanced Outlook Experience: The preferred mobile email and calendar solution on more than 100 million devices, Outlook helps customers connect, organize and get things done. Outlook brings email, calendar, contacts and files together, all in one app – helping you save time and focus on what matters. Galaxy Note10 features an optimized and integrated Outlook app, which enhances work and personal communications as well as time management. The enhanced S Pen with the Galaxy Note10 allows users to get short previews when hovering over emails, calendar events, and contacts. ● OneDrive Cloud Storage: Beginning this fall, Samsung Gallery can automatically sync to Microsoft OneDrive services — so users can access their photos and videos from across their devices, and don't have to worry about whether they recently backed them up. ● Seamlessly Flow Between PC and Mobile: Link to Windows is built into the Galaxy Note10's Quick Panel, so it's simple and convenient to send messages, manage notifications, sync photos and mirror your phone on users' PCs. This continuity of services will create a critical connection with any Windows 10 PC saving users the extra time and trouble of physically switching between their Galaxy Note10 and PC.
Industry-Leading Productivity for Business
With the Galaxy Note10, Samsung and Microsoft will also commit to empowering businesses to be even more productive. This partnership will offer enterprise users improved remote access to their enterprise workspace, including the full suite of Office applications.
A Commitment to Ongoing Collaboration
Samsung believes an open and collaborative approach will set the new standard for meaningful innovations that prioritize quality, security, and experience. This approach is crucial in breaking down technology barriers and creating opportunities for consumers. Samsung has consistently demonstrated this belief through a long history of open collaboration with other industry leaders. In the years to come, as cloud computing and advanced intelligence progress and network speed rapidly increase, the partnership between Samsung and Microsoft will only become more important. Together, Samsung and Microsoft will pioneer new technologies and deliver the innovations that will transform the way users work. For more information, visit
news.samsung.com/galaxy
or
www.samsungmobilepress.com
. For more Tech Lifestyle News and Features Visit us at 
Techbeatph.com
 and Visit and Subscribe to our Youtube Channel 
here
.
Share and Enjoy