Lenovo accelerates business-wide digital transformation
Lenovo accelerates business-wide digital transformation
To continuously provide the Philippine workforce with the enhanced agility and performance required in the modern workspace, global technology leader Lenovo is releasing the newest 9th generation platform ThinkPads with upgrades on portability, enterprise-level security, and power.
"Technology has made it possible for the workforce to conduct business anywhere, anytime. To help organizations achieve maximum efficiency and productivity in a workspace with no boundaries, we at Lenovo continue to develop ThinkPad devices that are both exceptionally powerful and portable to meet today's complex business demands," said Lenovo Philippines Country General Manager Michael Ngan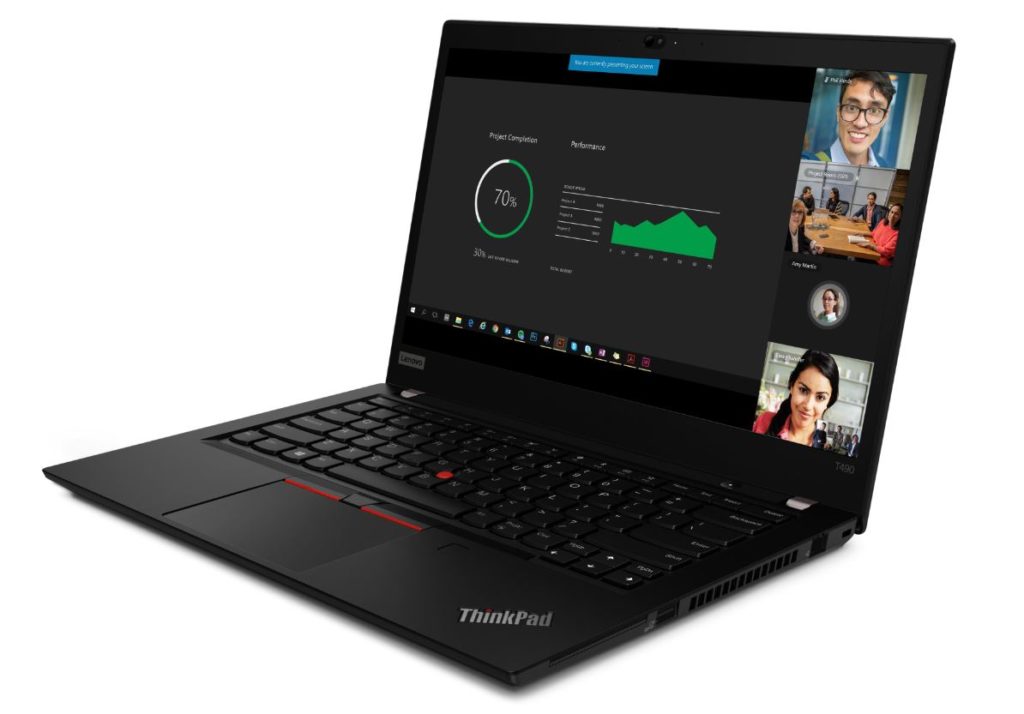 The ultimate business tool, the ThinkPad is known for hallmark features that boost productivity such as its renowned red TrackPoint, ergonomic keys, multimedia buttons, heightened security, and various intelligent features, which are further bolstered by the device's legendary durability, having undergone military-standard tests.
Lenovo Philippines is releasing five new ThinkPads to cater to the Filipino business market. Bannering them is the Lenovo T490, a powerful device given a boost in performance by the optional Discrete NVIDIA® GeForce® MX250 graphics. It also has a high memory capacity of up to 48GB DDR4 RAM (2400MHz).
The lineup also has a ThinkPad geared for mobile workers in the form of the X390. It has a battery life of up to 17.6 hours with a Rapid Charge feature. An epitome of portability, it is only 16.5mm thin, weighs only 1.22kg/2.68lbs, and has a hinge that tilts it to 180° max.
The L390, meanwhile, has a full-HD 13.3-inch touchscreen display that allows for more interactivity when dealing with complex datasets at work. Completing the lineups are the E490 and E490s devices, which pack a punch despite being entry-level ThinkPads. The E490's Intel Optane Memory capability, optional two SODIMM, and optional dual-drive storage provide faster performance, while the E490s' Discrete AMD Radeon 540X graphics with 2GB VRAM and up to 32GB DDR4 2400MHz SODIMM memory makes work a breeze.
For an even more boost in power, Lenovo equipped the ThinkPads with 8th Generation Intel® Core™ processors with an astounding 40% leap in productivity performance over its predecessor. The new ThinkPads also allow users to easily connect the device with their favorite peripherals as they come with an array of ports including USB 3.1 Gen1, USB Type-C, HDMI, and Thunderbolt.
Enterprise-level security is also assured within the new ThinkPads, with the T490 and X390 coming out with ThinkShield, a suite of security solutions that offer comprehensive end-to-end security. The E490, E490s, and L390, meanwhile, include a discrete dTPM 2.0 chip that encrypts data, in addition to the ThinkShutter camera cover.
According to Ngan, these new ThinkPads are in line with the company's moves to strengthen its position as the global leader in PC development and as a provider of innovative commercial and enterprise technology. Lenovo is hoping that the new devices will sustain the company's growth in the commercial PC market, wherein Lenovo claimed the top spot in worldwide commercial PC shipments during the fourth quarter of the fiscal year 2018-2019, with 34% year-on-year growth.
"We drive innovation that exceeds expectations as we have strengthened our position as the number one player in the PC market and maintain this by persistently evolving our offerings. For the ThinkPad specifically, we will continue to explore new opportunities and technologies for employees in the intelligent workspace," said Ngan.
ThinkVision: Clarity, connectivity, comfort
Together with the new ThinkPads, Lenovo is further bolstering business with two new ThinkVision displays – the M14 and S24e-10.
The M14 is a mobile monitor designed for those who want to bring an extra display with them as it only weighs a mere 1.3 pounds. It also has two USB Type-C ports to make connectivity to various devices effortless. The S24-10, on the other hand, is designed to project clear and crisp presentations at the office with its 23.8" near-edgeless panel full-HD 1920×1080 VA monitor.
Both ThinkVision displays are integrated with blue light technology to prevent eye strain. This assures users of vibrant colors on a bright screen in relative comfort for long periods.
"From monitoring real-time data to creating impressive presentations for clients, the upcoming ThinkVision is the ideal peripheral device for businesses that want to boost workplace productivity," said Ngan.
For more information about products and services, visit https://www.lenovo.com/ph/en
For more Tech Lifestyle News and Features Visit us at Techbeatph.com and Visit and Subscribe to our Youtube Channel here.
.