CONQuest Festival 2019 in Visayas-Mindanao
CONQuest Festival 2019 in Visayas-Mindanao
The long-running pop culture festival featured collegiate and open esports competitions, educational workshops and panels, cosplay, game developer and tech exhibitors, special guests, and more.
ILOILO, Philippines – ISC Events, in partnership with Globe Telecom celebrate the conclusion to Globe CONQuest Festival, last June 22 – 23 at the Iloilo Convention Center. The number of attendees has tripled from the past year with over 7,500 attendees filling the front row seats to the largest pop culture convention in Visayas-Mindanao region, closing the event as its most successful year ever.
Now in its third consecutive year, Globe CONQuest Festival has positioned itself to be the largest student-run enthusiast event in the country. It was an event that brought together different pop culture communities — such as gaming, anime, comics, technology, vlogging — for a weekend full of fun and learning. Compared to other conventions, Globe CONQuest Festival emphasizes education and community development as its core tenets.
● Globe Esports AcadArena — University of Santo Tomas (UST) defeated University of Iloilo (UI) 3-0 for the Esports AcadArena National Finals in League of Legends, receiving a 20,000s peso cash prize and a 10,000 pesos grant to their school, and Dave Badiola ("P3rcy") from the University of the Philippines (UP) won the championship in Hearthstone with a 10,000 pesos cash prize and a 10,000 pesos grant as well.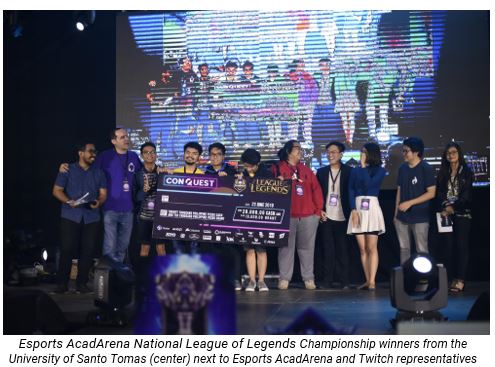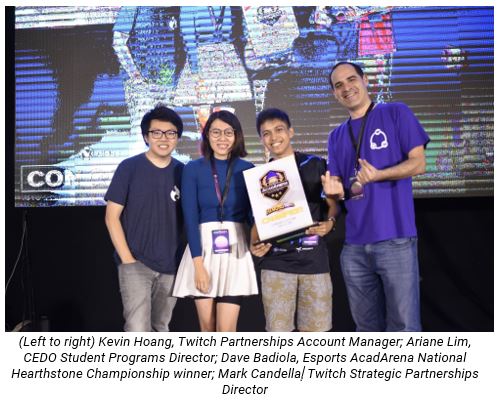 ● QuestTalks — a series of industry talks and workshops held by resource speakers from across the world, which included:
How Campus Esports Can Affect You:
Mark Candella, Director of Strategic Partnerships at Twitch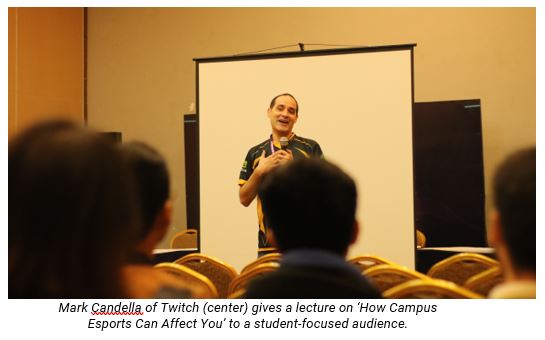 Crash Course: Lifestyle Content Creation:
ThatsBella and Hazel Quing
Inside the Mind of Aeonix: Angelo from Aeonix
Growing Esports in Your School:
Ariane Lim, David Viray, Theo Ignacio, Kevin Hoang
● QuestPanels — a series of panels by streamers, comic artists, and vloggers showcasing their experiences and stories in their career:
Streamers Panel – Riku, Suzzysaur, Kang Dupet
Komikeros Panel – Kikomachine, Little Things PH, LibrengKomiks
Vloggers Panel – Gloco Gaming, CongTV, RogerRaker
● Creative Corner — a bazaar that featured over 50 artists and merchants from different parts of the country including Kikomachine Komix, Aeonix, and Overdrive Design's Rd Rogacion.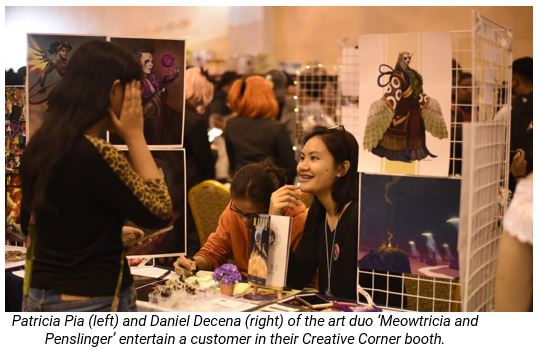 ● Open Tournaments with thousands of pesos worth of prize pools —
Card Games:
Yu-Gi-Oh! – Huan Joshua Li, KeyForge – Paul Que,
Magic: The Gathering (Standard) – Isaiah Neoben Diesto
Mobile and Console Games:
Mobile Legends: Bang Bang – V6 Esports, FIFA19 – Joben Javellana, Super Smash Brothers Ultimate – Godz, Monster Hunter World – Gelson Junco, Noel Pueyo, Daniel Vega, Mateus Sanchez,
NBA2k19 – Joben Javellana, Tekken 7 – Raphael Cueva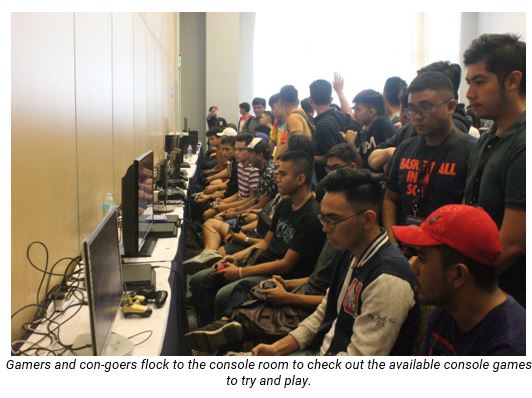 ● And more, which included Game Developer Booths, Technology Exhibitors, Influencer Fanmeets, and a Food Festival.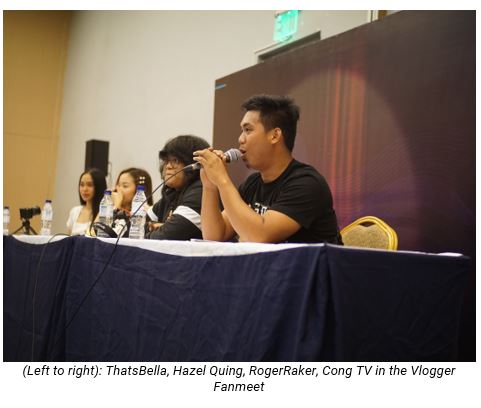 Several high-profile members of the enthusiasts media industry, top streamers and vloggers such as Riku, Gloco, CongTV, ThatsBella, RogerRaker and Asurai were present to host educational panels, performances, and fan meets World-class artists, cosplayers, and industry executives were also in attendance to add further value to the event, such as Aeriel Garcia, Aeonix, Liui Aquino, LibrengKomiks, Overdrive Design's Rd Rogacion, and Twitch's Mark Candella.
For more Tech Lifestyle News and Features Visit us at Techbeatph.com and Visit and Subscribe to our Youtube Channel here.
.