Taiwan ushers in the future of 'smart healthcare'
Taiwan ushers in the future of 'smart healthcare'
Imagine hospital beds so intuitive that they can track both a patient's vital signs and sleeping patterns? What about robot-assisted surgery when the doctor and patient are miles apart? These scenes may soon be a reality as the automation technology is gradually revolutionizing healthcare through to the era of 'smart healthcare'.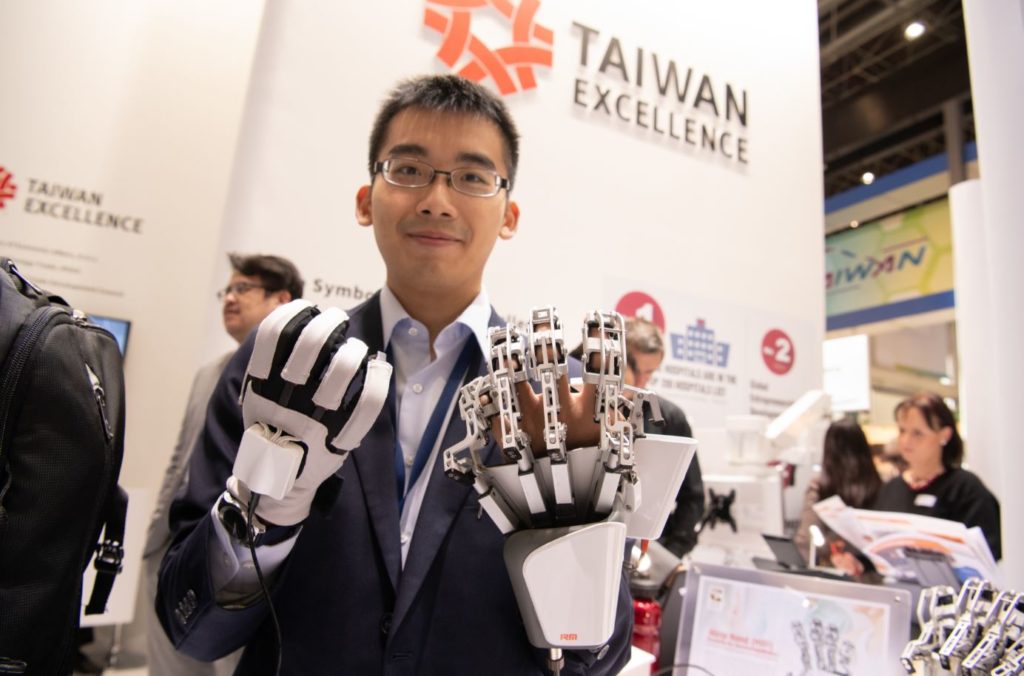 The concept of smart healthcare diverges from traditional approaches to healthcare; instituting intelligent and intuitive systems that improve the quality of patient care. This approach has influenced the gamut of pharmaceutical products, medical equipment, and health and wellness products, as they integrate with each other to create a holistic system that is predictive, preventative, personalized, and participatory.
Taiwan and its superior technology is leading the world toward this new frontier. Consistently ranked as the top knowledge economy in Asia, its biomedical sector has been identified as one of the industry pillars for national development. In recent years, the value of Taiwan's biomedical industry significantly increased to a booming US$16.2 billion. Taiwan President Tsai Ing-wen considers the country as a forerunner in medical innovation due to three factors: top-tier medical technology, robust supply chains, and burgeoning biotechnology industry.
Taiwan's domain leadership has been cemented by effectively fostering a supportive and collaborative ecosystem where academic, private, and public institutions work together to create products that contribute to smart healthcare.
Innovation at work
One example of the smart healthcare innovation is the range of products offered by Asus Life, a subsidiary of the Taiwan Excellence Award winner Asustek Computer. The company recently worked with hospitals to offer smart medical care solutions for patients.
OmniCare is a medical Internet-of-Things platform that collects biometric data from various instruments and smart wearable devices. PhenoFinder is a platform that integrates patient medical records at all hospitals and big data analysis.
Zenbo is a smart robot equipped with facial recognition functionality, and AiNurse is a virtual care-giving robot that can communicate with patients via voice or text.
Meanwhile, 2019 Taiwan Excellence awardee Onyx Healthcare Inc. also created medical products that optimize and seamlessly automate hospital processes that are usually done on paper.
The company's medical tablet MD101 aids nurses as they gather the data of a patient's vital signs, thus reducing the time spent on each patient, which is usually up to 12 minutes. Altogether, their products help improve the accuracy and efficiency of over-all patient care in hospitals.
Proudly Made in Taiwan
In recent years, the world has seen Taiwan transition into becoming the global powerhouse it is today. It is a beacon of great, innovative value for countless consumers, boasting cutting-edge products that are proudly made in Taiwan.
Time and again, Taiwan has proven its prowess in life-changing technology. Tackling life's many spheres – from healthcare, to education and mobility – Taiwan consistently improves our lifestyles, as we revel in its brand of everyday excellence.
To catch more of Taiwan and its amazing innovations, you can check them out at the following dates and events: Taiwan Excellence 3 on 3 Hoop Challenge on June 29-30 at SM Megamall; the IoT Business Platform on July 24-25 at Manila Marriott; the Taiwan Excellence E-Sports Cup on October 4-6 in Metro Manila; and the Taiwan Expo scheduled sometime in November at Davao City.
For more Tech Lifestyle News and Features Visit us at Techbeatph.com and Visit and Subscribe to our Youtube Channel here.
.