SAS Philippines is keen on partnering with the Government
SAS Philippines is keen on partnering with the Government
SAS Philippines, the worldwide leader in advance analytics, has expressed support to the government by partnering with them in the area of data analytics. This would help enable our government in their crusade to improve public safety, crime prevention, tax collection, and citizen services.
"We are expanding our investment here in the Philippines by increasing our data analytics talent in the country this why we opened a new office in BGC to support this expansion, this is our commitment to our Philippine government," said Ryan Guadalquiver,
Guadalquiver added: "We are exploring a partnership with the government to embed data analytics in their daily administrative function that would help improve their services to the Filipino People"
SAS has been the leader in analytics for more than 40 years now, he said.
SAS started in North Carolina in the US as a simple means of trying to help the American state's agricultural sector in terms of increasing their crop production.
"Our partnership with the Philippines started with IRRI in 1976. In the Philippines, SAS is present more on the financial sector, telecommunications, and key government financial institutions," he said.
Gerard McDonnell, regional solution director, SAS Fraud and Security Intelligence ASEAN, and Asif Lakdawala, principal industry consultant, SAS Middle East, said that they have so much faith in the Philippine government.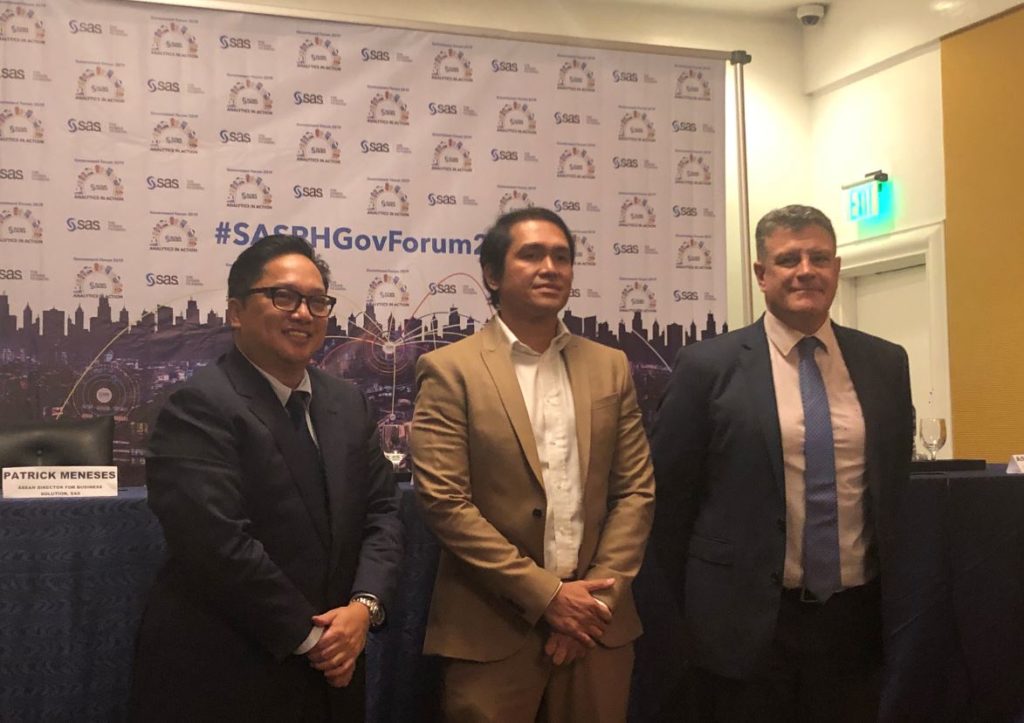 Also joining in the panel was Patrick Meneses, ASEAN director for business solutions, SAS, who tacked accelerating value from a proper analytics foundation.
Asked if SAS has applied analytics in the forthcoming national elections, Guadalquiver said: "We have not worked with our COMELEC but Analytics can be applied in any agencies of the government including Elections particularly in the area of Data Quality & Integrity of the list of voters, We would be happy to be part of the next Presidential elections"
For more Tech Lifestyle News and Features Visit us at Techbeatph.com and Visit and Subscribe to our Youtube Channel here.
.
Share and Enjoy