ePLDT ushers in a new era of business
ePLDT ushers in a new era of business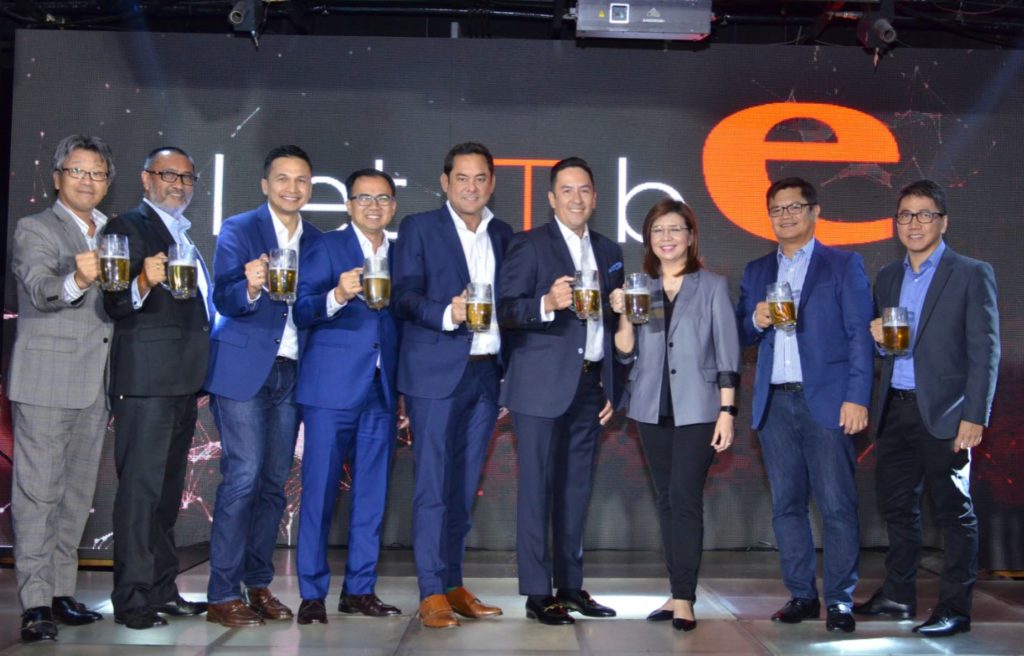 ePLDT, Inc., the country's leading enabler of digital solutions, stands at the forefront of solving today's biggest IT challenges as it expands its ICT offerings for local enterprises. Fully aware of the daunting task of digital transformation, ePLDT now provides a comprehensive suite of solutions—the protection of mission-critical data assets through global-class data center services, the enablement of agility and lower total cost of ownership through managed, hybrid, & end-to-end cloud services, the mitigation of increasing cyber threats through a class-on-its-own cyber security portfolio, and the holistic management of information technology systems via full-spectrum managed IT services.
In ePLDT's recently concluded event aptly themed "Let IT Be e", the group thanked customers for entrusting their ICT requirements to ePLDT and announced its newest services offerings. By adopting such a slogan, ePLDT highlights its thrust of empowering businesses to focus on their growth and expansion—enjoining customers to Let their IT requirements Be enabled by ePLDT.
"As newer and more experimental practices continue to disrupt and challenge the business resiliency of our customers, we remain committed to innovating our services and offering even more relevant and expertly designed ICT solutions," said ePLDT Senior Vice President & Chief Operating Officer Nerissa Ramos on the group's rationale for expanding their offers.
"ePLDT will continue to lead in enabling the digital transformation of local enterprises through relentlessly searching for new ways to solve real-life problems simply, efficiently, in real-time and with a fan-building experience. We are expanding our ICT solutions not for the elegance of technology or for the curiosity of innovation, but because of the growing needs of our valued customers," Ramos added.
Through its holistic digital business solutions, ePLDT aspires to transform the Philippines into becoming a more digitally-driven nation and reinforces the group's belief that technology is a primary vehicle for nation development.
Data Center
Among banner products of the suite is the group's world-class VITRO Data Center colocation and connectivity services, which assure customers of data security and protection, data accessibility, and disaster resiliency throughout its network of 10 locations situated across strategic geographies in the country. Its most recent development is the interconnection of its ten VITRO Data Centers through software-defined networking (SDN) technology—allowing for a cloud-like deployment of connections across all data centers and in turn, more efficient implementation of data transport, backup and replication.
To further support the business continuity of local organizations, ePLDT will be opening three of the first purposely-built Disaster Recovery buildings in the Philippines located in across the country, adjacent to the group's major VITRO Data Centers. Also through SDN technology, organizations can deploy disaster recovery seats in multiple locations allowing for higher resilience in events of natural and man-made disasters.
Cloud
Through their continuous investment in cloud technology, expertise, and best practices, customers can leverage on ePLDT's best-in-class cloud capability. Their Cloud portfolio covers various competencies such as cloud resources, professional services, cloud connectivity, cloud security, and business applications–focusing on Contact Center, Enterprise Resource Planning (ERP), Customer Relationship Management (CRM), Spend Management, and Productivity tools. ePLDT's Cloud Solutions make cloud work for clients by recommending the proper Infrastructure-as-a-Service, Software-as-a-Service, Disaster Recovery-as-a-Service, and Contact Center-as-a-Service platforms for clients, depending on their specific needs and managing these cloud systems through best practice methodology and globally-certified expertise. ePLDT's expertise extends across global pacesetting Cloud partners such as Microsoft, Google, Salesforce, and SAP.
Cyber Security
Another key solution offered by ePLDT is Cyber Security, which allows businesses to redefine their cyber defenses against a wide range of threats. The group offers class-on-its-own services through a holistic cybersecurity framework that synergizes four key abilities: Predict, Prevent, Detect and Respond. Through this model, businesses will be able to harness globally accepted cybersecurity practices and enhance breach monitoring process facilitation compliant to Data Privacy Act provisions. ePLDT's cybersecurity experts can also extend 24×7 support and management, on top of providing best-in-class security platforms.
Through ePLDT's own Security Operations Center, cyber intelligence on potential attacks are gathered through in-house threat hunting and global threat feeds of its trusted partners. Similarly, ePLDT offers Cyber Security Consulting services to help identify and validate an organization's vulnerability or risk level to potential cyber attacks.
Managed IT Services
Businesses are assured of holistic IT management with ePLDT's Managed IT services, which seeks to eliminate downtime and ensure business continuity through an all-inclusive ecosystem. Key features of the service include proactive monitoring and management of IT systems, complemented by the input of subject matter experts—translating in faster mean time to repair, minimized cost and optimization of IT environments.
Other services covered by the pillar are infrastructure consulting, data privacy consulting, data science services and IT infrastructure services—allowing customers to focus on more strategic and high-level decision making.
"Since its founding, ePLDT has aimed to enable the digital transformation of local enterprises. With the evolution of technology making digital transformation inevitable and our economy continuing its growth trajectory, the local business landscape now stands at one of its most turbulent but promising conditions," stated SVP & Head of PLDT and Smart Enterprise Business Groups Jovy Hernandez.
"By identifying the four key pillars needed to successfully adopt digital practices, it is our aim to empower customers to take full advantage of this climate to sustain the success of their businesses," Hernandez continued.
ePLDT, Inc. is the premier provider of holistic digital business solutions in the Philippines. ePLDT's full suite of ICT products and services that are up to par with international-global benchmarks include Cloud, Cyber Security, purpose-built Data Centers, and Managed IT Services.
To learn more about ePLDT's expanded suite of end-to-end ICT solutions, visit https://www.epldt.com. Leave IT to us. Let IT Be ePLDT.
For more Tech Lifestyle News and Features Visit us at Techbeatph.com and Visit and Subscribe to our Youtube Channel here.
.