Whole-home Wi-Fi or $1000 with AiMesh Challenge
Whole-home Wi-Fi or $1000 with AiMesh Challenge
MANILA, Philippines, May 2, 2019 — ASUS launches its campaign to help households experience the full capacity of their internet connections using our AiMesh routers, or the company will pay its participant users $1,000 for not solving it.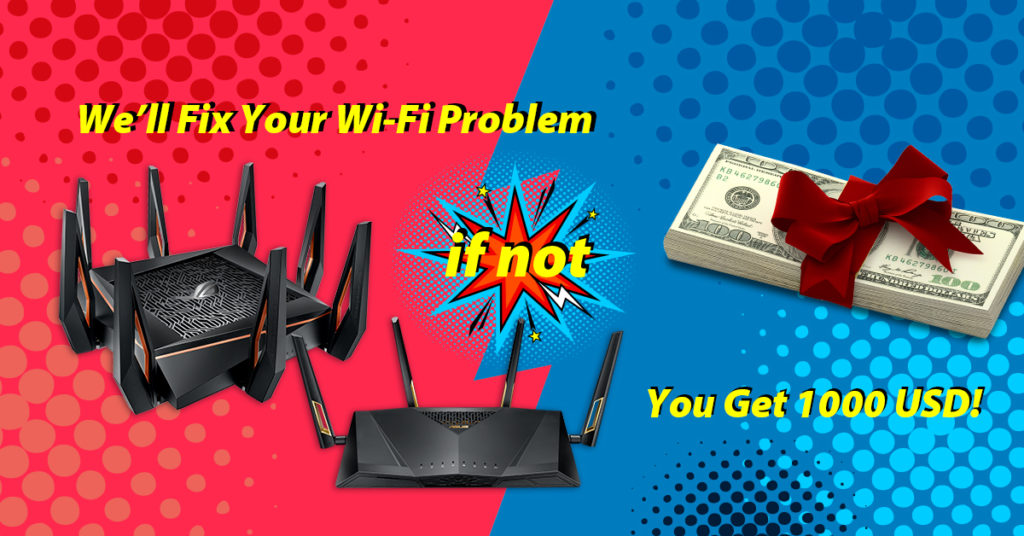 Contest Mechanics
The contest runs from April 22, 2019, until May 12, 2019. Anyone who's looking to join the ASUS AiMesh Challenge should head to the campaign site (bit.ly/AiMeshChallengePH) and complete the form to participate. Winners will be announced on the 30th of May 2019 and will be contacted via email.
ASUS specialists will be dispatched to the winning participants' homes to evaluate what AiMesh system will be utilized. In the event that the AiMesh system fails to address the household's Wi-Fi problem, the winner will change the prize to USD 1,000.00. It should be noted that winners should agree to be filmed as a part of the ASUS AiMesh experience and to be used for various ASUS AiMesh promotions.
About the Campaign
Home wireless connection is an integral part in the everyday function of society ever since various ISPs introduced broadband and DSL connections.
However, the modem-router combo that these ISPs provide to their clients usually is ideal for small spaces and a few users. These are easily bottlenecked when multiple devices attempt to connect to it; significantly degrading its performance. Not to mention that its range is severely limited when used inside households with thick walls.
Utilization of Wi-Fi extenders is seen as a good countermeasure against this but it's not a cure-all remedy. You're more likely to experience half the speeds that you're getting from your ISP and the coverage that it gives isn't as good as ASUS's solution.
With ASUS AiMesh, you get excellent coverage, consistent speeds all throughout the house, and expandability as end-users can still utilize any AiMesh enabled routers as a secondary or tertiary access point in the event that they'll upgrade to a higher-end AiMesh supported the router.
To learn more about AiMesh routers and its compatible products: https://www.asus.com/microsite/AiMesh/ph/index.html
Terms and conditions can be found on the campaign site or here: http://bit.ly/2DqX2yZ
For more Tech Lifestyle News and Features Visit us at Techbeatph.com and Visit and Subscribe to our Youtube Channel here.
.