Samsung Galaxy FoldGate Screen Issues
Samsung Galaxy FoldGate Screen Issues.
Samsung launched a lot of phones in the last couple of months. The Crown Jewel the Samsung Galaxy Fold. This was the glimpse of the future, the new technology of foldable screen technology.
Samsung packed a lot of features into this device. It has two screens, a 4.6 inch one on the outside and a massive 7.3 inch one on the inside. It has 6 cameras, 12GB of RAM, latest Snapdragon and Exynos processors and a large battery. Samsung quoted a ridiculous $1,980 price tag
But with all new technology that is emerging hiccups are bound to happen. Some Galaxy folds who have been given to tech websites for their review have been showing problems with the screen. Reviewers such as Marquees Brownlee and Steve Kovack has posted issues on Twitter.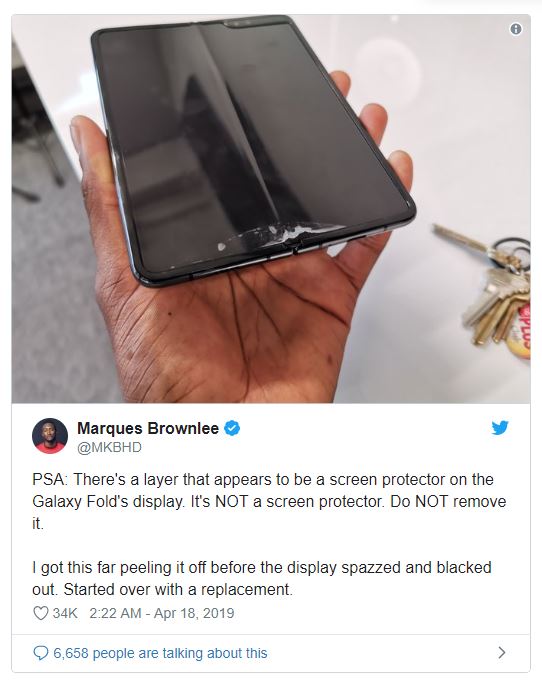 The Phones have been encountering display issues. Like with most new technology being released there are bugs and gremlins in the works. Samsung has already released an official statement regarding the issue. The have stated the film on the screen is an integral part and should not be removed.
Samsung has also stated that they will be reviewing the units as they come back from the reviewers. Let's wait for the solutions and further statements coming from Samsung.
For more Tech Lifestyle News and Features Visit us at Techbeatph.com and Visit and Subscribe to our Youtube Channel here.
.