Assassin's Creed Unity Free to Download Until April 25
Assassin's Creed Unity Free to Download Until April 25
Game Developer Ubisoft has announced that they are offering the video game, Assassin's Creed Unity, for free until April 25, 2019. This comes after the tragic fire that ravaged the roof structure the Notre-Dame de Paris Cathedral last Monday.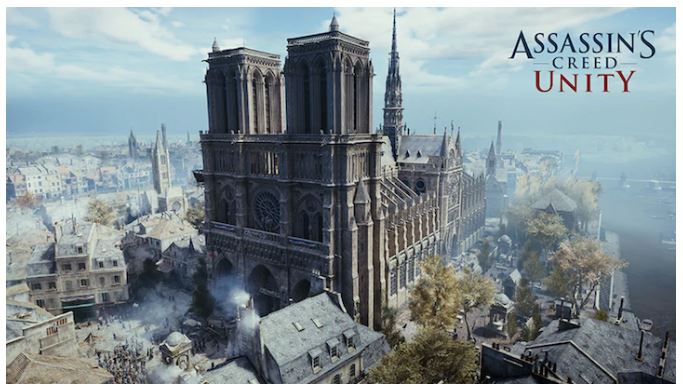 The Game first published in 2014, Assassin's Creed Unity is an open-world video game set in Paris at the time of the French Revolution. The game features a recreation of the city and its landmarks, including the notable Notre-Dame.
The Game Game developers pain stakingly recreated the fabled cathedral for over two years documenting almost every stone. The Accuracy of the rendered image is astounding to behold.
You can Click the Link Here. You need to create a Uplay account to be able to download the game. Once downloaded the game will be in your library.
Ubisoft will also join the efforts in resorting the Jewel of Paris back to its former glory.
For more Tech Lifestyle News and Features Visit us at Techbeatph.com and Visit and Subscribe to our Youtube Channel here.
.