AMD Radeon™ GPUs, Tools Tapped for Google Stadia
AMD Radeon; GPUs, Tools Tapped for Google Stadia
— Cloud-optimized AMD datacenter GPUs and robust software tools enable developers to create exceptional, scalable, high-performance game streaming experiences —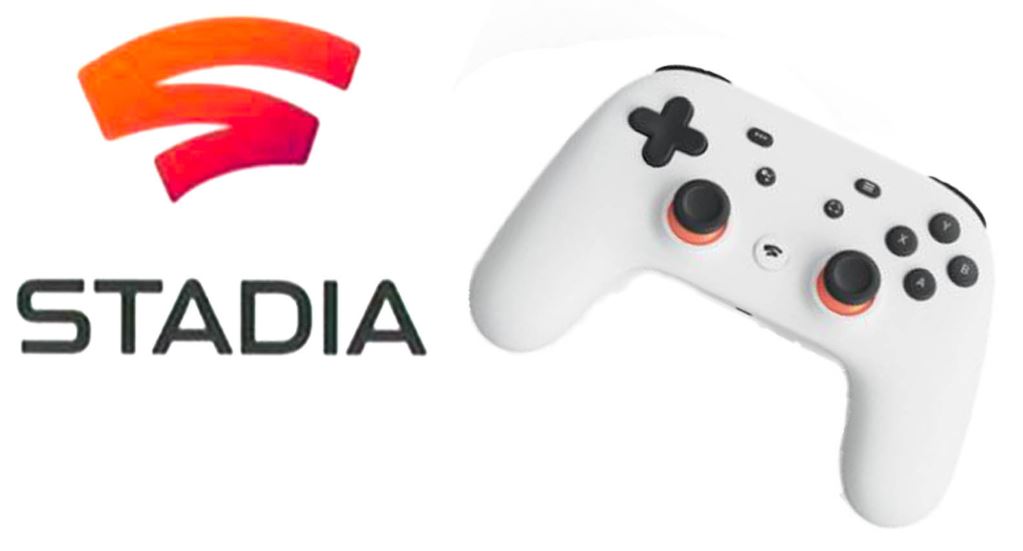 Building on a close, long-term collaboration between the two companies, AMD (NASDAQ: AMD) today announced that Google selected high-performance, custom AMD Radeon datacenter GPUs for its Vulkan® and Linux®-based Google Stadia. Google announced the platform today at the Game Developers Conference (GDC) in San Francisco, Calif. AMD also is supporting Google with its software development tools and Linux-based, open-source Vulkan driver to help game developers optimize future titles to run on the new GPU-powered platform. "By combining our gaming DNA and datacenter technology leadership with a long-standing commitment to open platforms, AMD provides unique technologies and expertise to enable world-class cloud gaming experiences," said Ogi Brkic, corporate vice president and general manager of the Datacenter GPU Business Unit at AMD. "AMD is delighted to work with Google in its effort to bring amazing gaming experiences to legions of gamers around the world with the reliability and no-compromises performance they expect." "We've worked closely with AMD for years on this project, leading to the development of a custom GPU with leading-edge features and performance for Google Stadia," said Dov Zimring, Google Stadia developer platform product lead. "Google and AMD share a commitment to open-source with expertise in Vulkan, open-source Vulkan GPU drivers, and open-source graphics optimization tools. We're humbled by the spirit of innovation and collaboration that exists throughout the gaming industry and look forward to pioneering the future of graphics technology with game developers, in open-source."
High-performance AMD Datacenter GPUs
Streaming graphics-rich games to millions of users on demand and from the cloud requires ultra high-performance processing capabilities to minimize latency and maximize game performance. It also requires advanced technologies to tackle unique datacenter challenges, including security, manageability, and scalability.
Custom AMD high-performance Radeon datacenter GPUs for Google Stadia include:
• Second-generation High-Bandwidth Memory (HBM2) to provide power savings in a compact footprint; • Critical datacenter features such as Error Correcting Code (ECC)1 protection to help ensure data integrity; • Fast, predictable performance with security features for cloud-based gaming, via the industry's first hardware-based GPU virtualization solution built on industry standard SR-IOV (Single-Root I/O Virtualization) technology. The AMD graphics architecture supports a wide range of today's gaming platforms – from PCs to major game consoles – enabling developers to optimize their games for a single GPU architecture and extend these benefits across multiple platforms which now include large-scale cloud gaming platforms.
Robust Developer Tools
Powerful AMD software tools enable developers to optimize their games and other applications for AMD Radeon GPUs. AMD empowers developers with a range of options and broad flexibility to optimize the performance of GPU-based applications based on a long-standing commitment to open-source platforms, including Linux-based drivers and support for the low-level Vulkan API that provide broad control over the performance, efficiency and capabilities of AMD Radeon GPUs. The open-source AMD Linux drivers allow Google and its development partners to inspect the code and understand exactly how the driver works, enabling them to better optimize their applications to interface with AMD Radeon GPUs. The driver also contains an application tracing component that, together with the AMD Radeon GPU Profiler (RGP), provides access to detailed, low-level information about how workloads run on AMD Radeon GPUs. Identifying timing issues that might suggest potential optimizations, this capability dramatically improves developers' ability to create applications that deliver the best possible performance on AMD Radeon GPUs. The AMD Radeon GPU Profiler allows game developers to visualize exactly how their application is utilizing the GPU, including how graphics and compute thread groups occupy the GPU. Developers are then able to track event timing and optimize their games for Google Stadia. RGP also interoperates with the popular open-source RenderDoc graphics debugging tool to give developers deeper real-time insights into the rendering of each frame, reducing the time required to debug and profile frames during the development process. RGP operates the same way in a virtualized environment as it does when running on a dedicated PC client, making it easy for developers to optimize their applications for virtualized GPUs in large scale environments as they would for any other gaming platform. For more information visit the Google Stadia website,
here
. For more Tech Lifestyle News and Features Visit us at 
Techbeatph.com
 and Visit and Subscribe to our Youtube Channel 
here
..
Share and Enjoy