TikTok's New Safety Feature Allows Users to Filter Comments in Filipino and Cebuano
TikTok's New Safety Feature Allows Users to Filter Comments in Filipino and Cebuano
TikTok launches a new safety feature available for all its users in the Philippines that will allow them to self-define keywords they would like to filter from their comment section, empowering them to manage their online presence in a wise and safe way.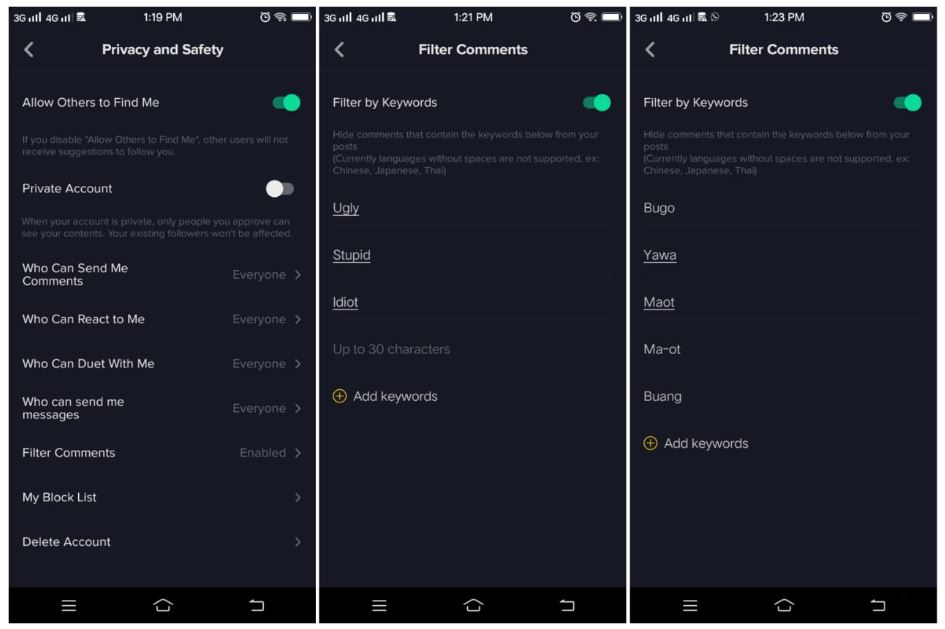 TikTok's 'Privacy and Safety' settings already offer users the option to:
Decide who can follow them
Set their account private
Decide who can send them comments
Decide who can react to their videos
Decide who can duet with them
Decide who can send them messages
Allow others or not to download content
Create a block list
On top of the ability to decide on who can comment on their videos, TikTok wanted to give users more control over their TikTok's online presence by introducing a new feature, 'Filter Comments'. This feature lets users self-define keywords in English, Filipino and Cebuano that they would like to automatically filter out of unwelcome wording from their comment section. Users can add as many as 30 words and change the words according to their preference or when they feel necessary.
TikTok's ongoing commitment to online safety in the Philippines
This new safety feature is a quick follow-up to TikTok's #BetterMeBetterInternet campaign in the Philippines, which was a local initiative launched in conjunction with the recent global Safer Internet Day (SID). For its Pinoy users, TikTok launched an in-app Safety Quiz to further promote awareness around online dos and don'ts.
These product features and local initiatives are part of TikTok's ongoing efforts to understand and listen deeply to our users in the Philippines.
As a platform that celebrates trends and embraces diversity, TikTok has become the preferred platform for expression, given its lowered boundaries for sharing, creating, discovering — all made easy on mobile.
As it fosters a global community that thrives on creativity and expression, TikTok is committed to helping make its millions of users feel safe and comfortable within the community, which is why it is continuously enhancing and updating its policies, tools and resources to promote a positive and safe app environment. For more information about TikTok's safety efforts, please visit: https://www.TikTok.com/safety/.
For more Tech Lifestyle News and Features Visit us at Techbeatph.com and Visit and Subscribe to our Youtube Channel here.
.