ASUS ZENFONE "SUMMER SALE MADNESS"
ASUS ZENFONE "SUMMER SALE MADNESS"
ASUS' fiery line-up of ZenFones specialized for mobile photography and gaming are now available at much lower prices!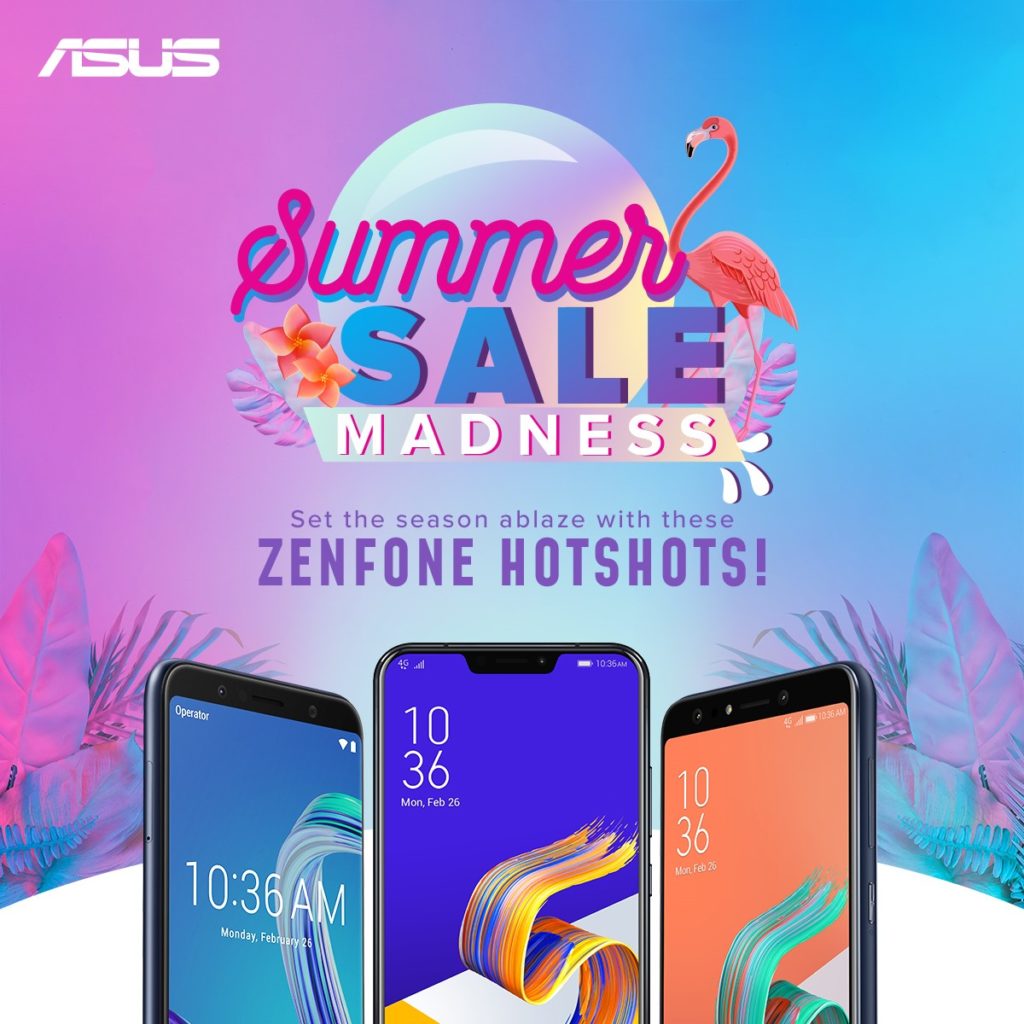 Pasig, Philippines (March 1, 2019) – ASUS Philippines sets this season ablaze with the SUMMER SALE MADNESS promo, featuring five ZenFone hotshots, now made even more affordable beginning today, March 1, 2019!
The latest flagship from ASUS, the ever so multi-awarded ZenFone 5, was touted as one of the most intelligent ZenFones ever launched. Even a year after since it first came out, the ZenFone 5's AI Technology still proves for it to be a powerful daily driver. With its all-around AI capabilities, from AI cameras, AI charging, AI display, to AI ringtone, this smartphone is definitely a go-to partner for all kinds of smartphone needs. And to top it all off, the ZenFone 5 also ranked a whopping score of 90 from DXOMark, the leading source for image quality ranking – one of the highest scores for a smartphone in its price range. Starting today, the ZenFone 5 is now available for just PHP 14,995.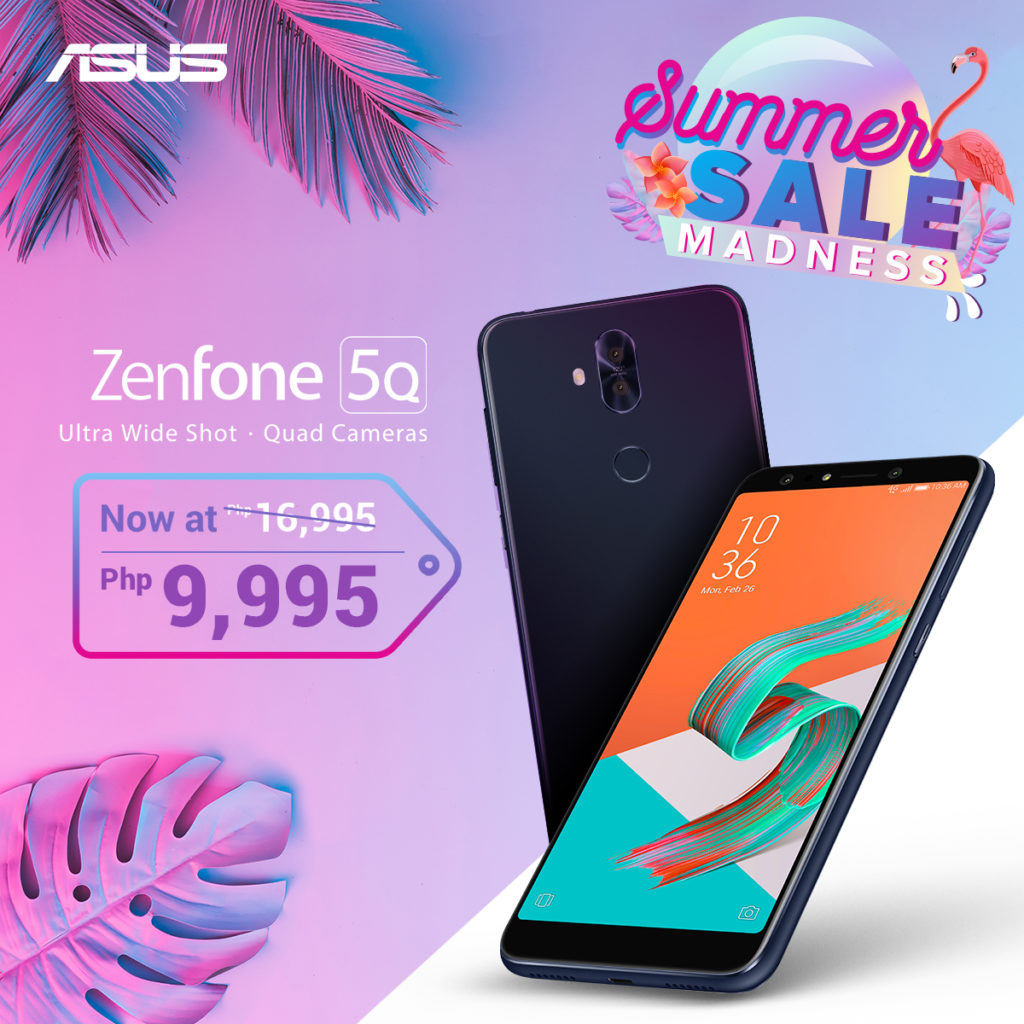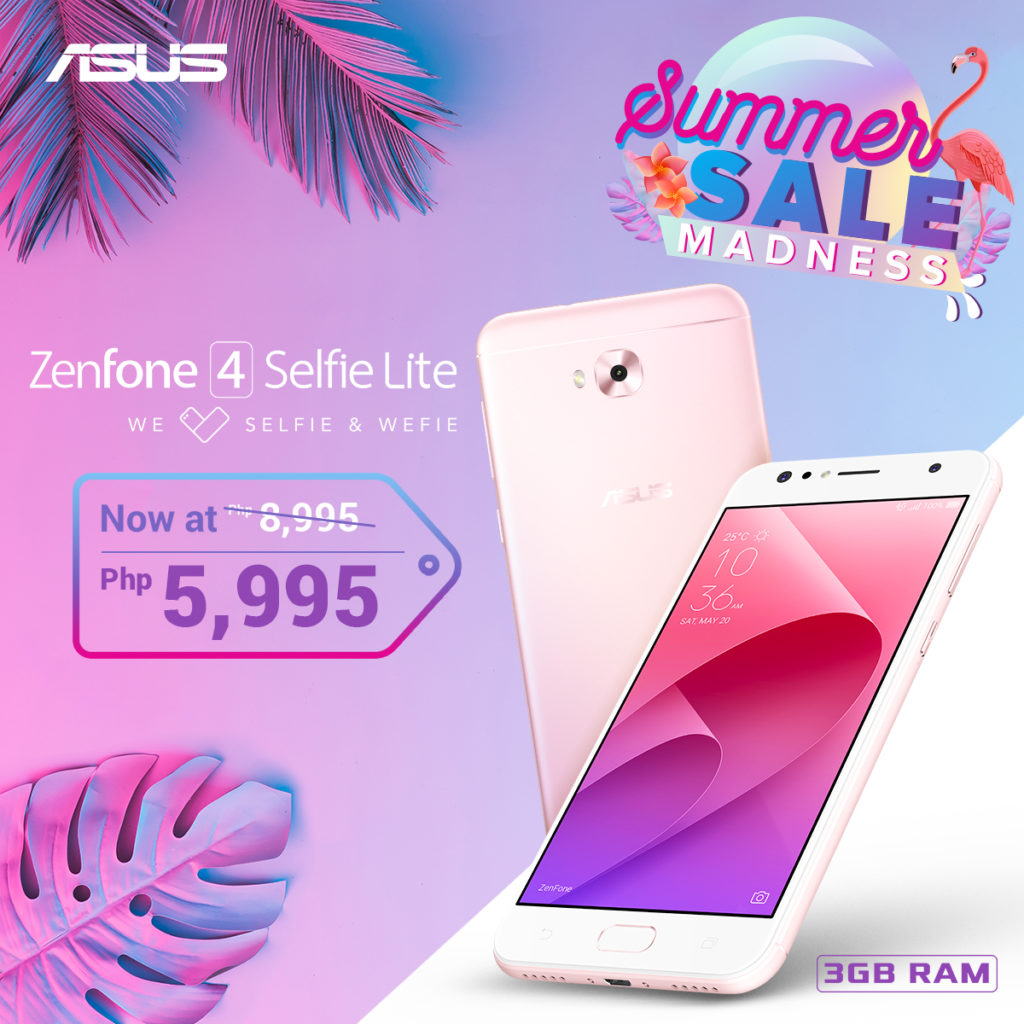 In celebration of the brand's selfie legacy, ZenFone 5Q is also something to look at; especially with its quad-cameras that can capture moments of all sizes, at its new price of just PHP 9,995! With this adjustment, the ZenFone 5Q is now the most affordable smartphone with 4 cameras. Likewise, the ZenFone 4 Selfie Lite is a clear choice for any photography enthusiast on a budget. With an updated price of PHP 5,995, together with 3GB RAM, this ZenFone can make any selfie lover look fresh anytime and anywhere.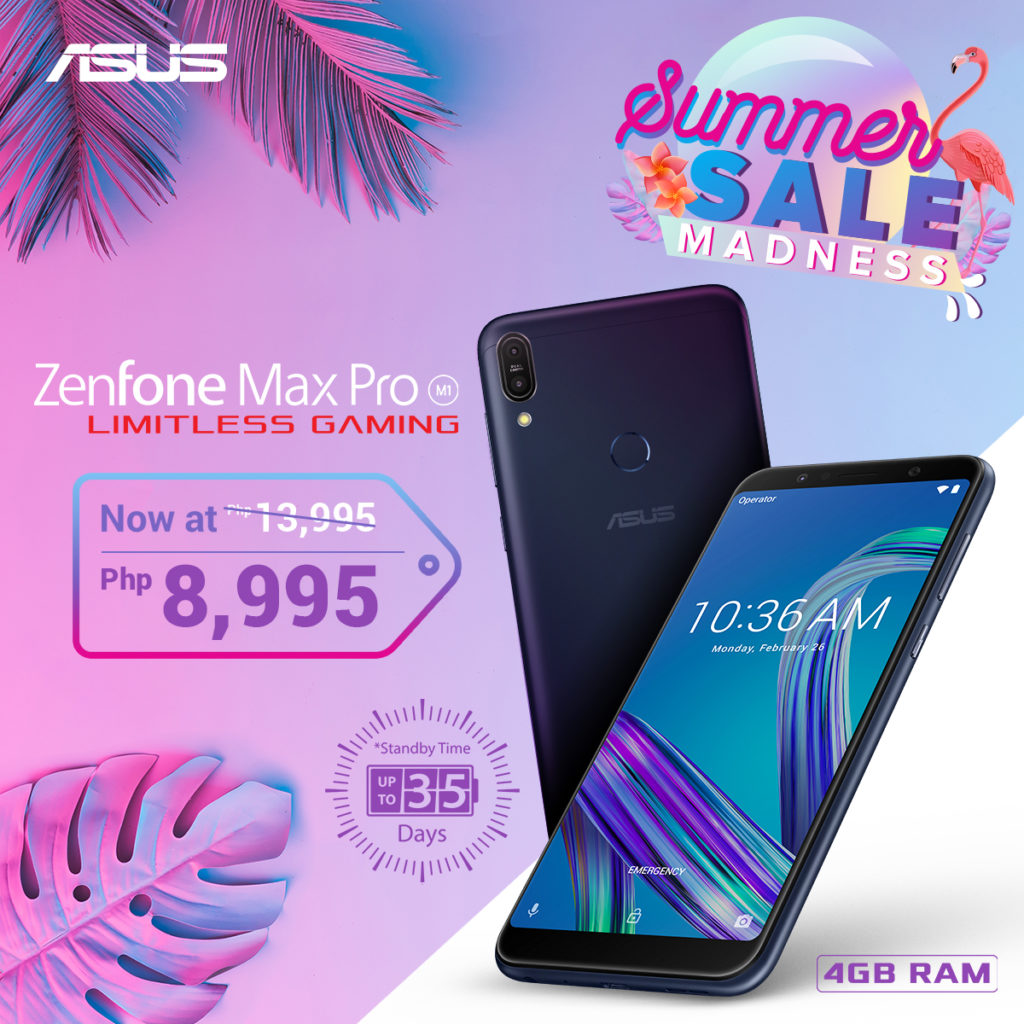 The ZenFone Max M1 series is definitely worth considering; especially for the mobile gamers. The ZenFone Max Plus M1 and ZenFone Max Pro M1 are both powered by battery capacities that can last all players hours on their favorite mobile games. The ZenFone Max Plus M1 now retails for PHP 7,995, while its more recent sibling, the ZenFone Max Pro M1, becomes, even more, a steal. At the original price of PHP 13,995, the latter is now available for just the value of PHP 8,995 for its 4GB variant.
With ASUS Philippines, this summer will definitely be a ZENsational experience; especially with a brand new ZenFone that can definitely help in completing the summer bucket list! For a complete list and details on the ZenFones on Summer Madness Sale, check out the list below.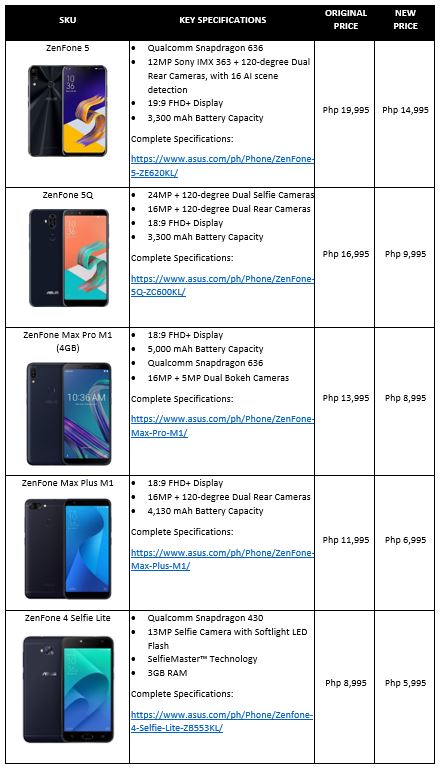 Everyone can enjoy the best of summer with the ZenFone series now, by tuning into the ASUS Philippines Facebook Page and the ZenTalk Philippines Forum for the latest news and updates on your ZenFone favorites.
For more Tech Lifestyle News and Features Visit us at Techbeatph.com and Visit and Subscribe to our Youtube Channel here.
.