Republic Of Gamers introduces RTX-powered Strix II
Republic Of Gamers introduces RTX-powered Strix II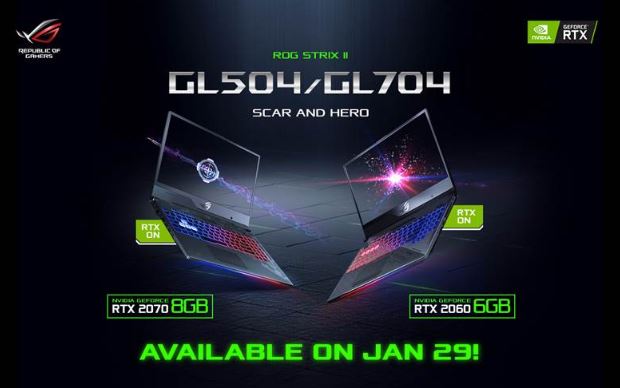 Manila, Philippines, January 23, 2019 - ASUS Republic of Gamers (ROG) announces the arrival of the refreshed ROG Strix Gaming laptops. We first saw the laptops or a sneak preview of the laptops in the recently concluded CES 2019. Now ASUS Republic og Gamers are the first to launch RTX powered laptops in the country. "As the world's number one gaming brand, we are proud to also be the first to enable end-users to experience the latest in gaming with the arrival of RTX-powered ROG laptops locally," stated George Su, ASUS Country Manager for Systems Business Group. "We believe that ROG is the ideal platform for the newest RTX GPUs, matching its innovative high performance with ROG's class-leading features and technologies that truly make our gamers' experiences overwhelming."
ROG Strix SCAR
The ROG Strix SCAR II comes in 15.6" and 17.3" flavors also comes equipped with the same cutting edge 140 Hz Display. The Strix Scar II is designed to give you the ultimate advantage when you are playing those first-person shooting games where a split second and faster refresh rates count.
ROG Strix Hero
The ROG Strix Hero is optimized for MOBAs the laptop is also geared for those gamers who would prefer a more subtle look to their laptops. BUt the Hero still packs in the punch also equipped with the latest RTX 20160 graphics card it is more than enough to handle the latest Tripple A games. The ROG Strix Hero will be available at a later date.
ROG Zephyrus S (17in) GX701 - Cutting Edge Over the Horizon
Also coming out of CES 2019 is the thinnest most powerful 17-inch gaming laptop the ROG Zephyrus S GX701. Carrying on the tradition of their vaunted Zephyrus line up this beast of gaming machine also comes equipped with the latest RTX Graphics card. The Slim design and form factor are ideally suited for the people on the go, gamers, content creators.
ROG Unleashed program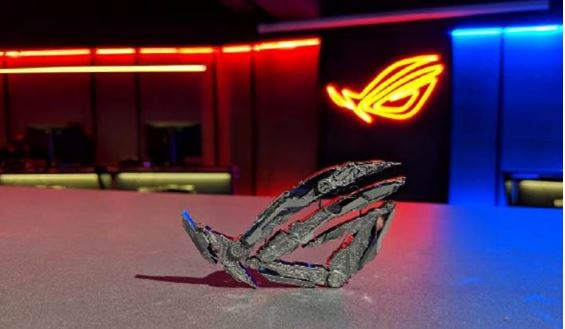 As a symbol to all the citizens of the republic ASUS, all ROG notebooks will come bundled with a ROG Eye Metallic Sculpture—definitely a welcome addition to a hardcore gamer's corner. For more Tech Lifestyle News and Features Visit us at
Techbeatph.com
and Visit and Subscribe to our Youtube Channel
here
.
Share and Enjoy