All-New ASUS ZenFone Max Amazing Slim Design
All-New ASUS ZenFone Max (M2) Amazing in a Slim Design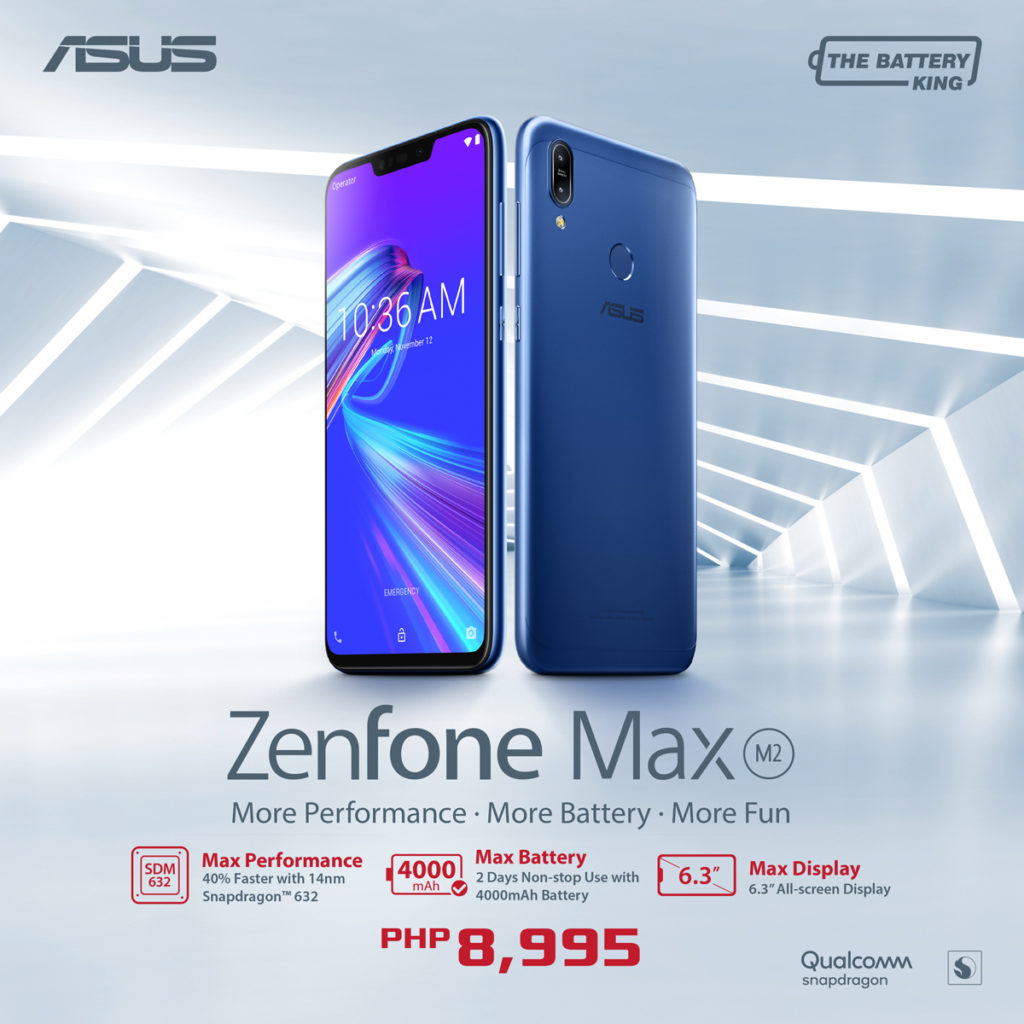 A new smartphone the best bang for the buck, high-performance, uptodate with 6.3″ All-Screen display similar to the latest smartphones in the market, equipped high-capacity 4,000 mAh battery.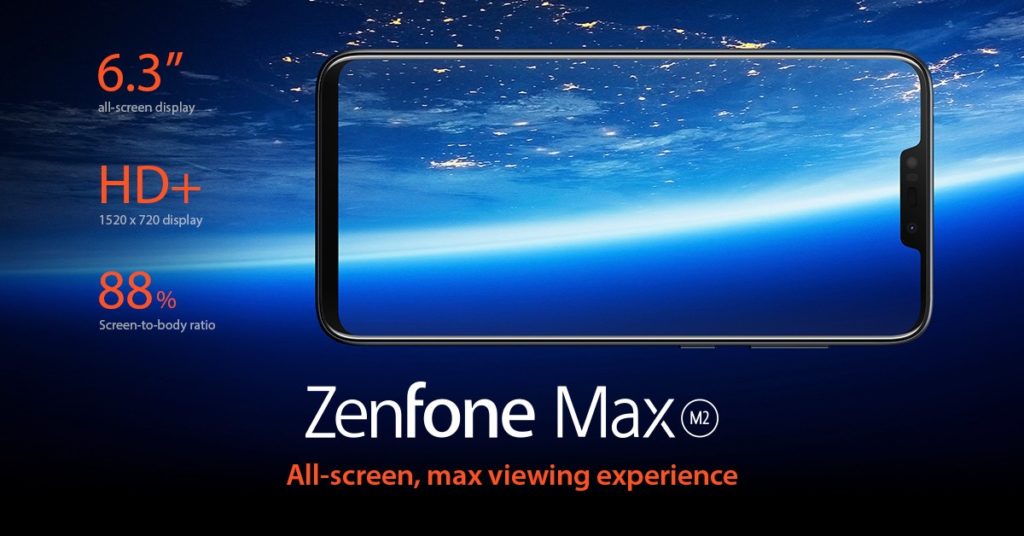 PASIG CITY, Philippines — after the very successful launch of the ZenFone Max Pro (M2) last December, ASUS Philippines after listening to the voices fans and announced the release of the ASUS Zenfone Max Pro M2's little brother the ASUS Zenfone MAx M2. The newest member of the ASUS' Battery Kings is the heir to the highly touted M1 model, offering better performance, a bigger display, and better audio systems.
The all-new ZenFone Max (M2) is here to break the boundaries of what you think a smartphone should be. The 6.3-inch All-Screen display is bigger than the previous generation, its Qualcomm® Snapdragon 632 is better the previous generation of Zenfone Max M1 while keeping the signature high-capacity 4,000 mAh battery frees users to maximize the phone's life to the max.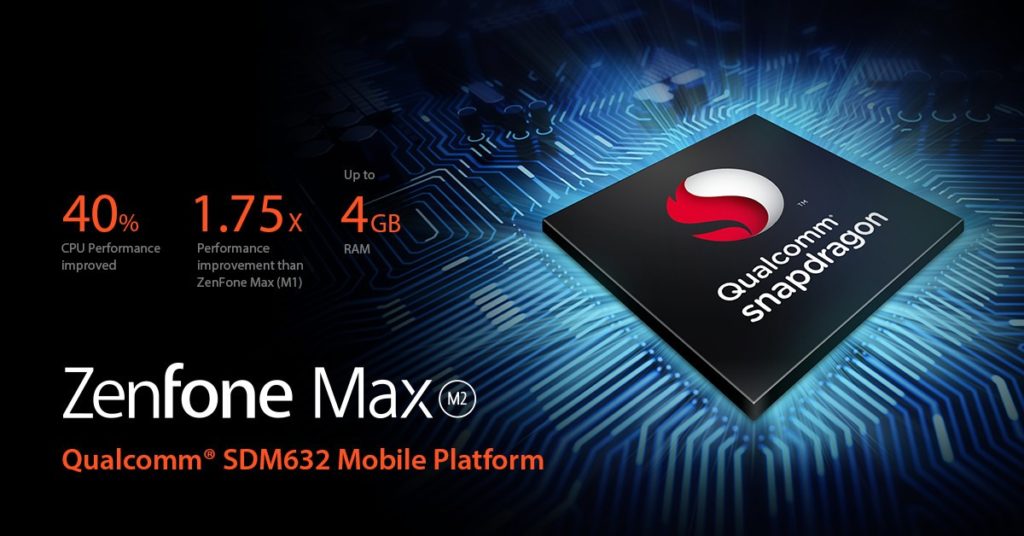 ZenFone Max (M2)boasts of an all-new slim and compact design, the Zenfone Max M2 also comes with a premium metal body finish. A triple-slot tray that for dual sim card functionality and space for a micro SD card for up to 2TB expansion – no other phone in this price range offers that feature. this feature is for those who want to keep one device with two sim cards one for work and one for personal use. This also is very useful for travelers which want to keep one local and foreign sim cards. The huge expansion also caters to the those who like to store movies, music and all their memories on their phones.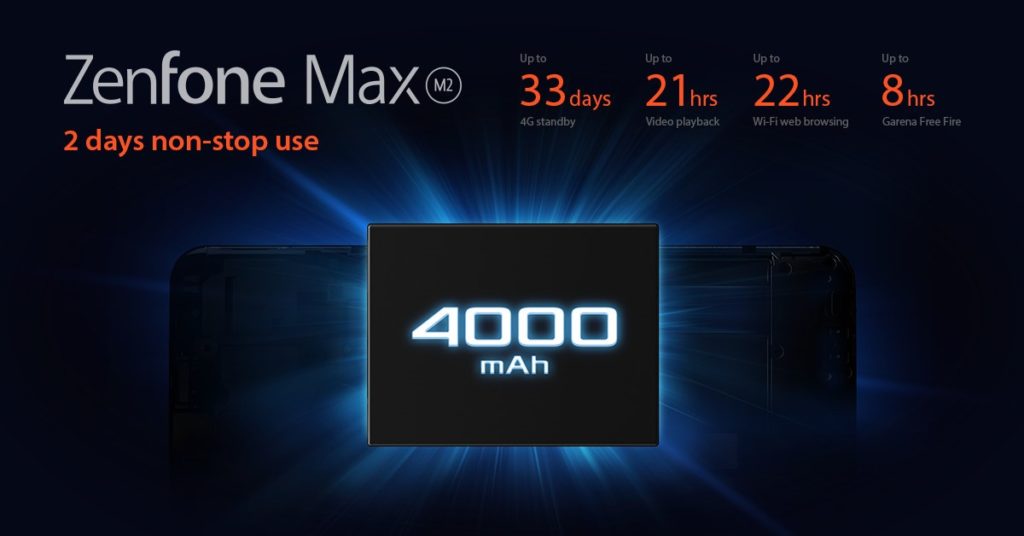 Being called the Battery King means that battery performance is hard-wired to your DNA. The new ZenFone Max (M2) comes equipped with a 4000 mAH lithium-ion battery which gives the user 33 days of 4G standby, 21 hours of non stop video playback which is more than enough, up to 22 hours of breaking records of wifi internet browsing, for the gamers out there it also gives you 8 hours of fun-filled gaming, 35 hours of talk time.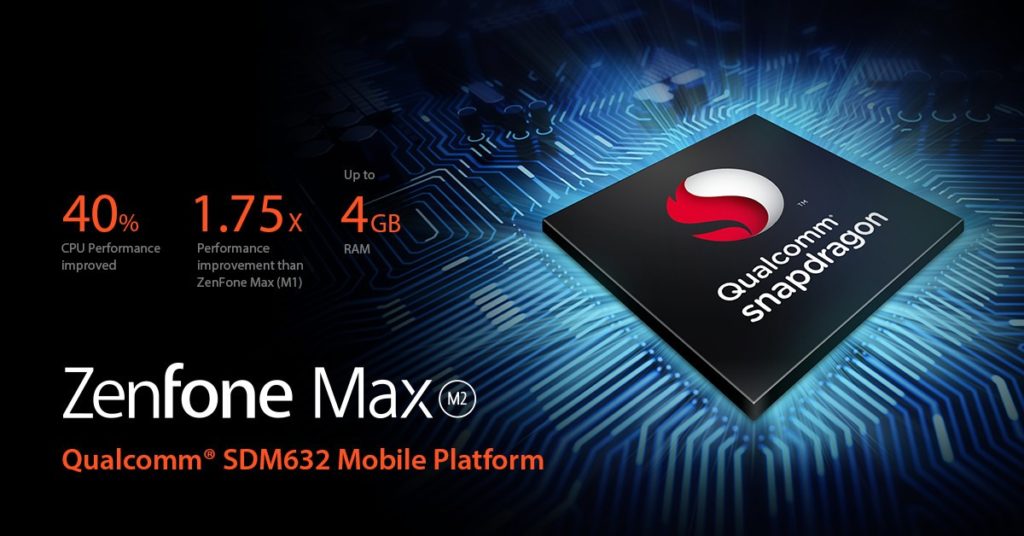 The ZenFone Max (M2) is powered by the latest 14nm Qualcomm® Snapdragon 632 Mobile Platform – something which is a first for any Zenfone – this offers the best performance for a phone at its price point. The processor is powerful enough to drive the latest A-list games. This is also coupled with 3GB of RAM and 32 GB of ROM. The processor gives you 40% more power and performance which is just what we need.
For the affordable price of PHP 8,995.00, fans can enjoy more non-stop performance and battery, as the ZenFone Max (M2) becomes available beginning this month of January in ASUS Stores and Kiosks, ZenFone Stores and Kiosks, as well as accredited multibrand shops!
For more Tech Lifestyle News and Features Visit us at Techbeatph.com and Visit and Subscribe to our Youtube Channel here.