AMD Unveils World's First 7nm Gaming GPU
AMD Unveils World's First 7nm Gaming GPU – Delivering Exceptional Performance and Incredible Experiences for Gamers, Creators and Enthusiasts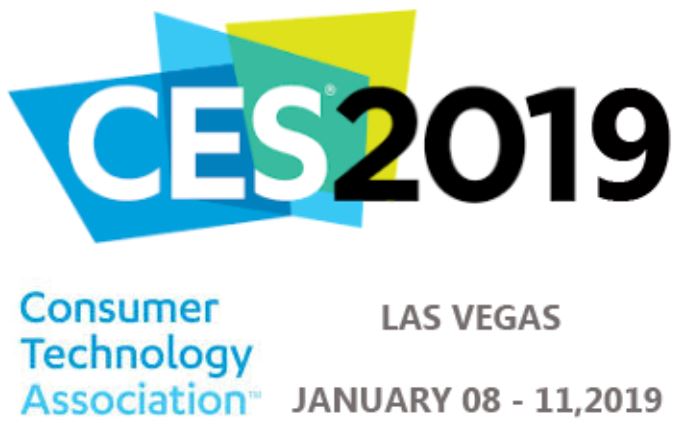 AMD Radeon VII graphics card provides 2X more memory, 2.1X more memory bandwidth, up to 29 percent higher gaming performance on average, and up to 36 percent higher performance on average in demanding content creation applications compared to Radeon RX Vega 64 GPU
AMD (NASDAQ: AMD) today unveiled AMD Radeon™ VII, the world's first 7nm gaming graphics card. It was designed to deliver exceptional performance and amazing experiences for the latest AAA, esports and Virtual Reality (VR) titles, demanding 3D rendering and video editing applications, and next-generation compute workloads. Built on the enhanced second-generation AMD 'Vega' architecture, AMD Radeon VII provides 2X the memory, 2.1X the memory bandwidth, up to 29 percent higher gaming performance on average, and up to 36 percent higher performance on average in content creation applications compared to the current top-of-the-line AMD Radeon™ RX Vega 64 graphics card1,2,3,4. For gamers, AMD Radeon VII enables maximum settings for extreme framerates at the highest resolutions. It also provides seamless, high-refresh HDR5 gaming at 1080p, ultrawide 1440p and 4K, and enables next-generation photo and visual creation applications on razor-sharp, vibrant 8K monitors. "AMD Radeon VII is the highest-performance gaming graphics card we ever created," said Scott Herkelman, corporate vice president and general manager, Radeon Technologies Group at AMD. "It is designed for gamers, creators and enthusiasts who demand ultra-high quality visuals, uncompromising performance, and immersive gaming experiences."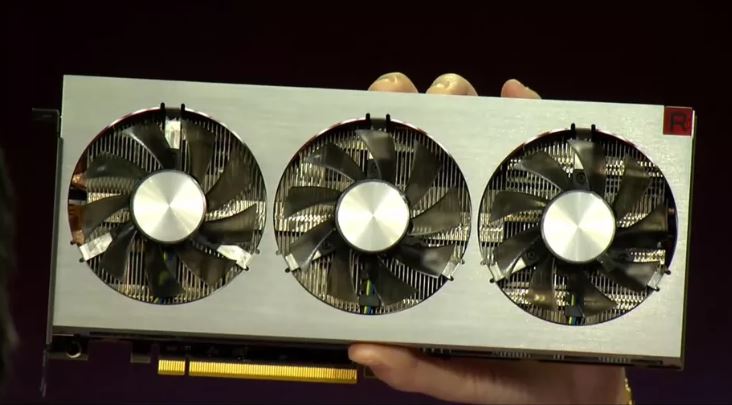 Game Developers and Partners Embrace AMD Radeon VII
Leading game developers and partners are already embracing the incredible features, performance, and experiences that the AMD Radeon VII graphics card provides. The Alienware Area 51 2nd Generation Threadripper™ Edition will now combine the new AMD Radeon VII graphics cards with 2nd Generation AMD Ryzen™ Threadripper™ processors to deliver powerhouse performance for superior gaming experiences in 4K. Also, the professional esports gaming team, Fnatic, will use AMD Radeon VII graphics cards in its high-performance gaming PCs for training and online competitions. In addition, Ubisoft plans to bring AMD Radeon™ technologies to its upcoming AAA blockbuster, Tom Clancy's The Division® 2. The Division® 2 will support the advanced features gamers demand including DirectX® 12 and support for AMD Radeon FreeSync™ 2 HDR technology6, as well as technologies such as shader intrinsics, rapid packed math, and asynchronous compute that help deliver superior gaming experiences. "We've worked closely with AMD to take advantage of the latest next-generation AMD Radeon graphics features in the newest installment of The Division® series," said David Polfedt, managing director at Massive Entertainment. "The Division® 2 will leverage the performance and capabilities of the Radeon™ VII graphics card to deliver smooth and awe-inspiring visuals at 4K resolution while letting players experience game-changing performance as they race to rescue Washington D.C. from the brink of collapse."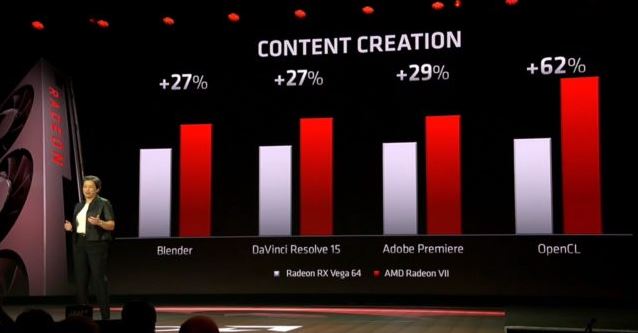 Built to unleash performance, enable extreme gaming, and drive the most demanding 3D rendering, video editing and compute applications, key features of the AMD Radeon VII graphics card include: • Exceptional capabilities: The Radeon VII graphics card is built upon 7nm process technology, delivering higher gaming performance than the AMD Radeon™ RX Vega 64 graphics card3. Equipped with 60 compute units/3840 stream processors running at up to 1.8GHz and 16GB of ultra-fast HBM2 memory (second-generation High-Bandwidth Memory), the Radeon VII graphics card enables high-performance gaming and ultra-high quality visuals. Ground-breaking 1 TB/s memory bandwidth and a 4,096-bit memory interface paves the way for ultra-high resolution textures, hyper-realistic settings and life-like characters. • Enabling real-time 3D and compute applications: The Radeon VII graphics card delivers the performance required for demanding 3D rendering and video editing applications, and next-generation compute workloads. It provides up to 27 percent higher performance in the popular open source 3D creation application Blender7, up to 27 percent higher performance in the professional video editing, color correction and visual effects application DaVinci Resolve 158, and up to 62 percent higher performance in the OpenCL™ LuxMark compute benchmark9 compared to the AMD Radeon RX Vega 64 graphics card. • Extreme gaming performance: The AMD Radeon VII graphics card delivers exceptional performance in DirectX® 12- and Vulkan®-based games, including up to 35 percent higher performance in Battlefield™ V10, and up to 42 percent higher performance in Strange Brigade®11, compared to the AMD Radeon RX Vega 64 graphics card. It also delivers up to 25 percent higher performance in the widely popular esports title, Fortnite®.12 • Smooth gaming with Radeon FreeSync: With the high speeds of today's graphics cards, framerates often exceed the monitor refresh rate, causing stuttering and tearing. With AMD Radeon FreeSync13 technology, the popular, standards-based adaptive sync technology supported by more than 550 gaming monitors, gamers can experience smooth gameplay at every level. In addition, AMD Radeon FreeSync™ 2 HDR technology6 offers more than 2X better brightness and color volume compared to sRGB14. • Unparalleled experiences with AMD Radeon software: AMD Radeon Software features Day-0 game driver support and up-to-the-minute game optimizations for performance enhancements. Gamers can effortlessly capture, stream and share their memorable moments and clutch victories with Radeon™ ReLive; monitor performance and PC system info, and socialize with the AMD Link application, and fine-tune a range of settings to fit their needs with Radeon™ WattMan15 technology.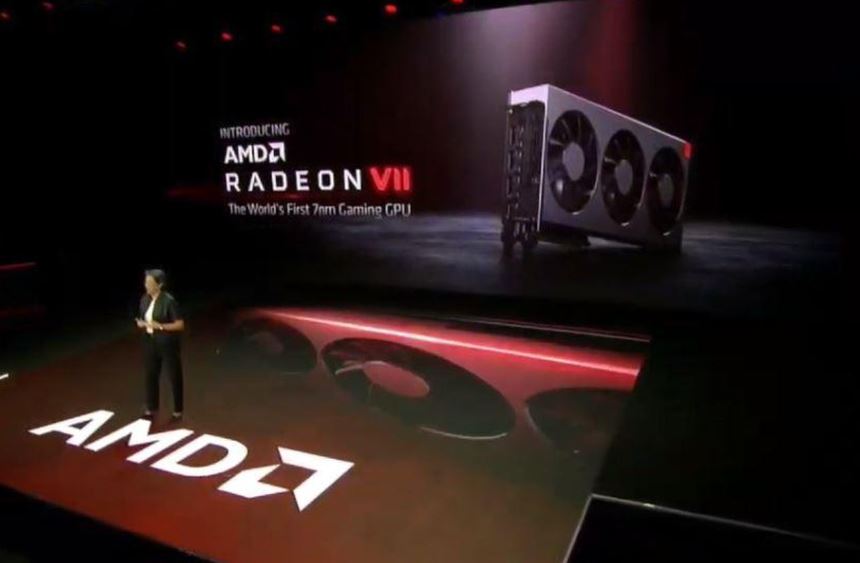 Three Games Included with AMD Radeon™ VII Graphics Card Purchase
With AMDs 'Raise the Game Fully Loaded' bundle, AMD plans to offer gamers complimentary PC versions of the highly anticipated Resident Evil™ 2, Devil May Cry™ 5 and Tom Clancy's The Division® 2 with the purchase of an eligible AMD Radeon™ VII graphics card or Radeon™ VII powered PC, as well as with the purchase of other eligible Radeon™ graphics cards and Radeon™ powered PCs. Stay tuned for more information on the program and where to buy at: www.amd.com/raisethegame.
Pricing and Availability
The AMD Radeon VII graphics card is expected to be available beginning February 7, 2019 for $699 SEP USD. Several leading add-in-board partners plan to offer the cards. For more Tech Lifestyle News and Features Visit us at
Techbeatph.com
and Visit and Subscribe to our Youtube Channel
here
.
Share and Enjoy