RedMi will become a sub brand of Xiaomi
RedMi will become a sub-brand of Xiaomi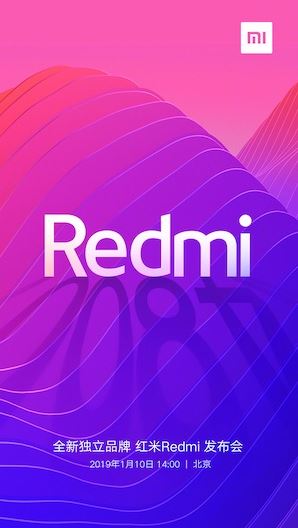 Looks like the mid-tier phone line RedMi which is one of the reasons that drove XiaoMi's popularity in the mobile phone market will become a subbrand of XiaoMi. This is according to Chinese Micro Blogging site Weibo. The announcement will be made on January 10, 2019, in Beijing. The teaser image does not give us enough information but you can see the no so subtle 4800 embedded in the image. This seems to indicate that they will be unveiling the 49 mega-pixel camera in the mobile phone.
Details are still sketchy on what the sensors will be and what the specifications of the phone will actually be. With the rush of news leading up to CES 2019, it seems that the Chinese Tech Giants are trying to get some of the thunder and media attention drawn away form the players participating at the CES. We will be keeping a close watch as things develop in the coming week as things ramp up in the world of consumer electronics. For more Tech Lifestyle News and Features Visit us at
Techbeatph.com
and Visit and subscribe to our Youtube Channel
here
.
Share and Enjoy