Philippine Air Force Favors TAI 129 ATAK Helicopter
Philippine Air Force Favors TAK 129 ATAK Helicopter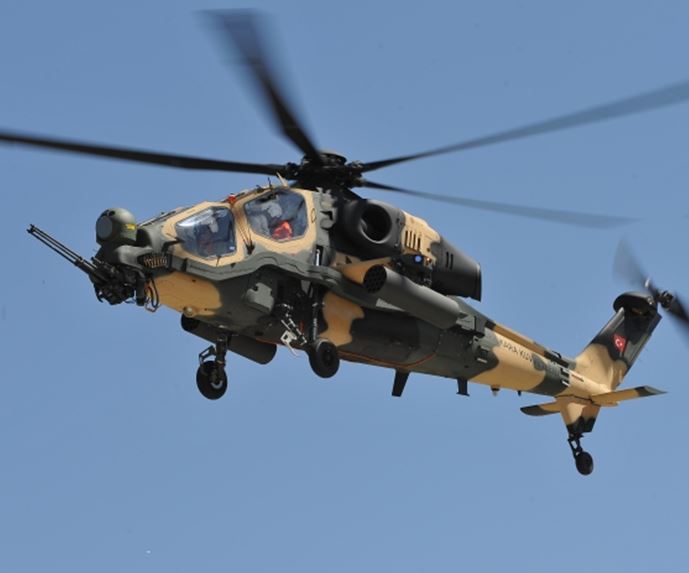 Just another piece of news in the modernization of the Philippine Air Force. It was recently announced by the government that the TAI 129 attack helicopter was selected by the PAF TWG as the helicopter of choice. This is a big boost to the armed forces of the Philippines this will be the first time a purpose built helicopter will be part of the airforce. Less than 10 units are currently negotiated.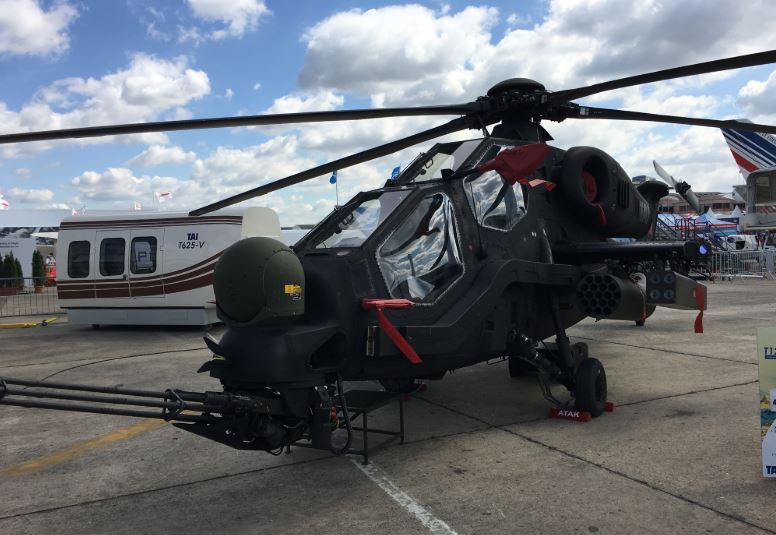 "As stated by the Minister of Foreign Affairs and the President of the SSB, a figure below 10 will form the first supply package. There is a follow-on option. Modernization of the Philippines Air Force foresees a number of units, we believe that this option will be evaluated to reach that number. We are confident in our helicopters, activities, program and logistical supportability after the first delivery. They know they will get more effective results when the Atak helicopter enters the inventory. We hope that this effective use will open the path of Atak even more. With optional numbers, we can go to a satisfactory point for both sides."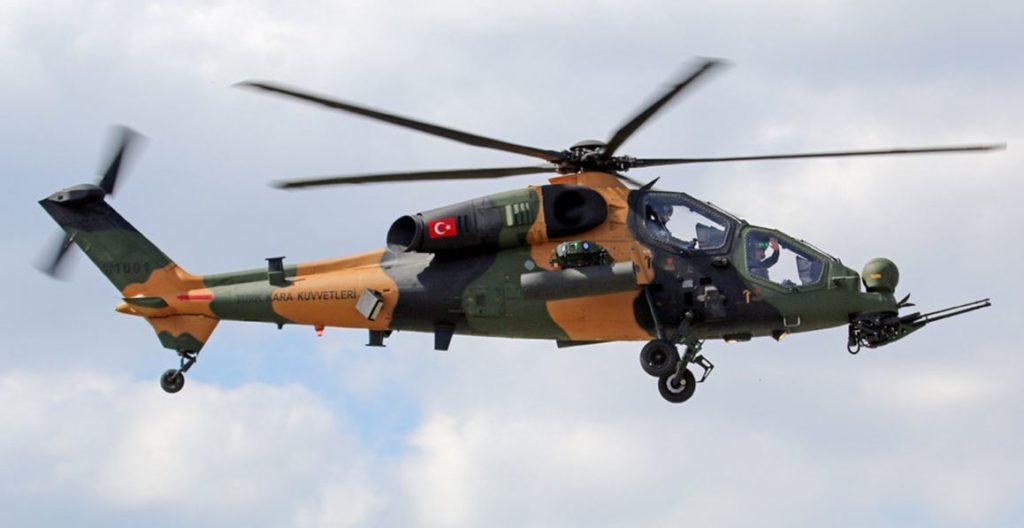 Now let us look at the capability and brief history of the TAI 129 Attack Helicopter.
The TAI/AgustaWestland T129 ATAK is a twin-engine, tandem seat, multi-role, all-weather attack helicopter based on the Agusta A129 Mangusta platform. The T129 was developed by Turkish Aerospace Industries (TAI) with partner AgustaWestland. The helicopter is designed for advanced attack and reconnaissance missions in hot and high environments and rough geography in both day and night conditions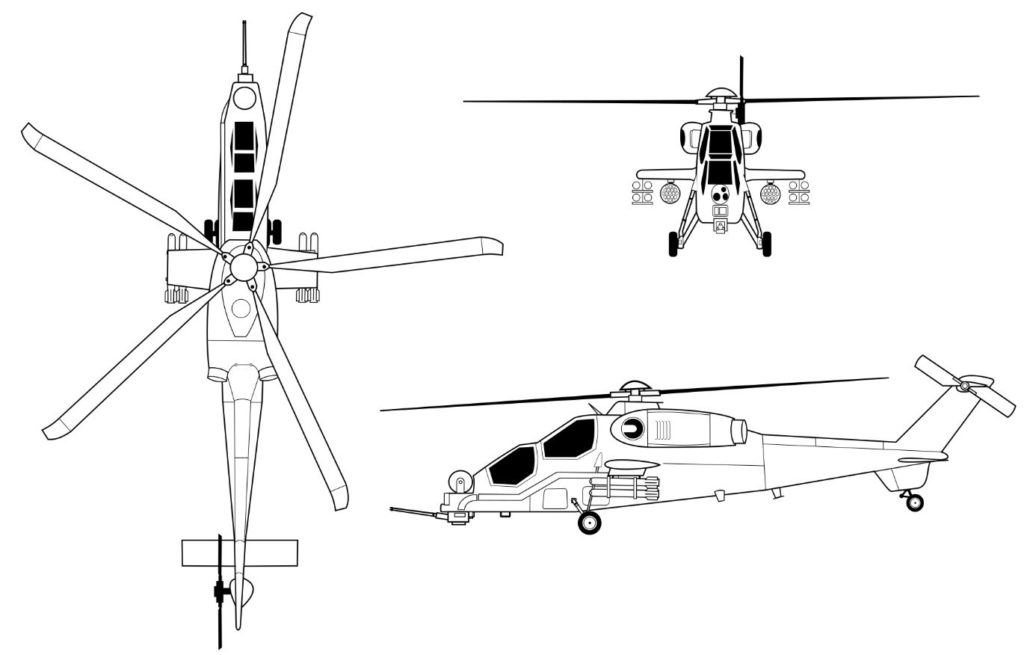 The TAI 129 ATAK is armed to the teeth and is ready for a variety of missions from surgical strikes to ground troop support activities.
General characteristics
Crew: 2: pilot and co-pilot/gunner
Length: 13.45 m (44 ft 1 in)
Rotor diameter: 11.90 m (39 ft 0 in)
Height: 3.4 m (11 ft 2 in)
Disc area: 111.22 m² (1,197.25 ft²)
Max. takeoff weight: 5,000 kg (11,023 lb)
Powerplant: 2 × LHTEC CTS800-4A turboshaft, 1,014 kW (1,361 shp) each
Propellers: 5-blade main rotor
Performance
Maximum speed: 278 km/h (151 knots, 174 mph)
Cruise speed: 269 km/h (145 knots, 167 mph)
Range: 561 km (303 nmi, 341 mi)
Ferry range: 1,000 km (540 nmi, 620 mi)
Service ceiling: 6,096 m (20,000 ft)
Rate of climb: 14.0 m/s (2,750 ft/min)
Armament
Guns: 1× M197 20×102 mm (0.787 in) three-barrel rotary cannon (500 rounds)
Hardpoints: 4 and provisions to carry combinations of:
Rockets: maximum 4 pods with
38× 81 mm (3.19 in) unguided rockets or
76× 70 mm (2.75 in) unguided rockets or
12.7 mm (0.50 in) machine gun pod
Missiles:
8× AGM-114 Hellfire, BGM-71 TOW, Hydra 70, Spike-ER, UMTAS, OMTAS, anti-tank and anti-armor missiles and Sura D/Snora.
12x Roketsan Cirit
2× AIM-92 Stinger or Mistral or AIM-9 Sidewinder anti-aircraft missiles
Just a side note, The Philippine Navy also recently acquired the Spike-ER missile to arm our off-shore patrol vessel. So the capability of the TAI-129 ATAK Helicopter to be able to be armed with the missile is an advantage for the Philippine Armed Forces.
The modernization of the Philippine Armed Forces continue into the 2nd Horizon, Hopefully, all plans push thru with little to no corruption and politicians meddle in the procurement process. But hey we are in the Philippines anything can happen.
For more Tech Lifestyle News and Features Visit us at Techbeatph.com and Visit and subscribe to our Youtube Channel here.