Go Pro Hero 7 The action camera for the Holidays
Go Pro Hero 7 The action camera for the Holidays
The holiday season is upon us and that means to most of us returning to the provinces and spending time with the family or going on much needed Rest and recreation to charge up your batteries for the next year. We also need a camera which can capture our memories, to remember the adventures that we will be having, the latest generation fo Go Pro is just the thing you need.
The Go Pro Hero 7 Black
Boasting HyperSmooth stabilization that makes it easy to capture professional-looking gimbal-like stabilized video, now even your Tita with butterfingers can shoot like a pro! Know someone who has been bitten by the travel bug this Christmas break? The HERO7 Black makes for an awesome companion with its new TimeWarp feature that applies a high-speed, 'magic-carpet-ride' effect to videos! Imagine a scenic dive or even a walk through the Ayala Triangle Christmas Lights show compressed into a super-stabilized, sped-up version of itself, easily shareable on social media platforms! Never worry about picture quality again with GoPro's SuperPhoto function that uses intelligent scene analyzation to create professional-looking photos! Want to show off to your friends your awesome Christmas party live? GoPro has you covered with its live streaming capability that enables users to share in real time to Facebook, YouTube, Vimeo and more!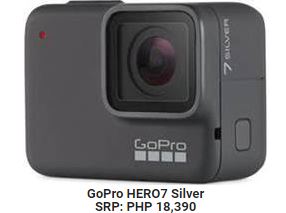 The Go Pro Hero 7 Silver
The perfect camera for adventures big and small, the HERO7 Silver will delight your loved ones with its compact size yet powerful performance! Built tough and totally waterproof just like its predecessors and the HERO7 range of cameras, the HERO7 Silver offers smooth, steady 4K video whether you're snorkeling or chasing your dog around the yard! With its Wide Dynamic Range (WDR) photo capabilities, the HERO7 Silver takes beautiful vibrant photos even in challenging environments with bright Christmas lights and shadows! Now you can capture all the fun at your Christmas parties without the hassle of a bulky SLR camera. Capture photos and videos in portrait orientation and share these hi-res photos/videos directly to your Instagram Stories with the GoPro App to awe your friends!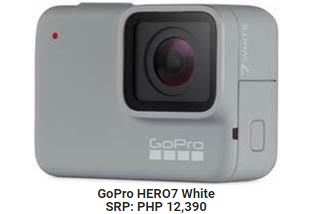 The Go Pro Hero 7 White
For those who thirst simplicity, the HERO7 White is the perfect partner for any occasion! Don't let its small size fool you – it's tough, tiny and totally waterproof, the perfect gift for your loved ones who prefer the simpler things in life. An intuitive touch screen makes it simple to get great shots – just swipe and tap. Don't miss out on being in your Christmas celebration pictures. Simply use the photo timer and jump right in with your loved ones for amazing hi-res images of your Christmas festivities. Planning on gifting this to your not-so-tech-savvy tita? The easy to navigate UI and significantly improved video stabilization makes the HERO7 White the perfect companion for all adventures! You can also use their awesome accessories bundles for different applications.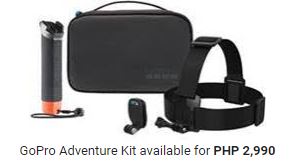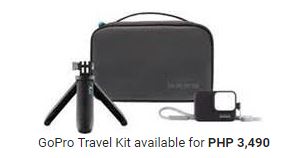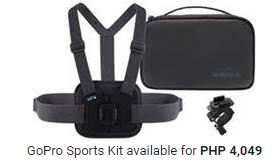 For more Tech Lifestyle News and Features Visit us at
Techbeatph.com
and Visit our Youtube Channel
here
.
Share and Enjoy